I've finally finished the first map that was in the game, this also my first level designer experience.
Small forest map includes a camp, cave with old ruins (with undead skeletons), and a few drammatic scenes you can see on the screenshots. Suitable the most for battle game mode with one life per player with respawn switch for teams after each round.
The Camp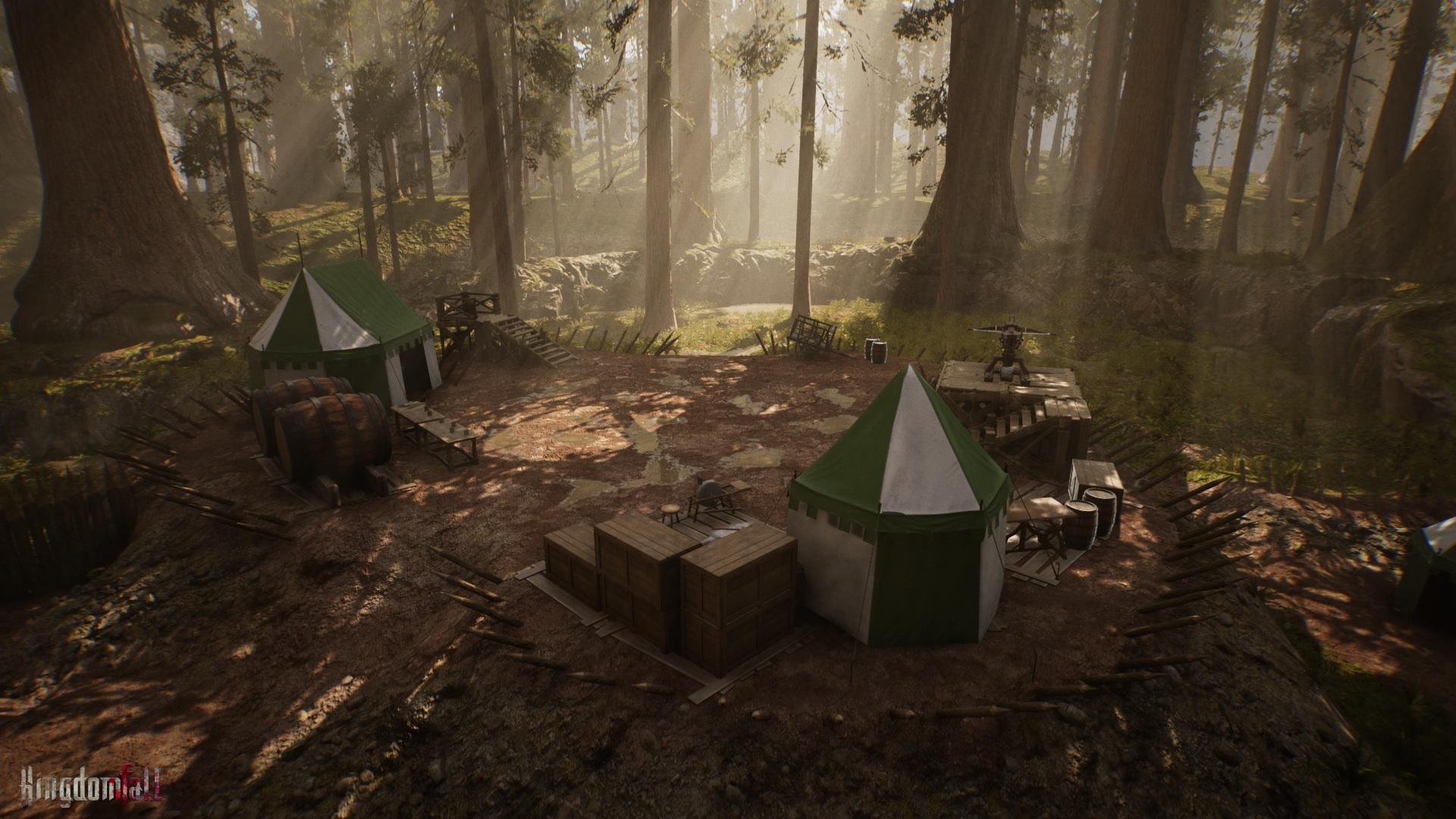 View from the second team respawn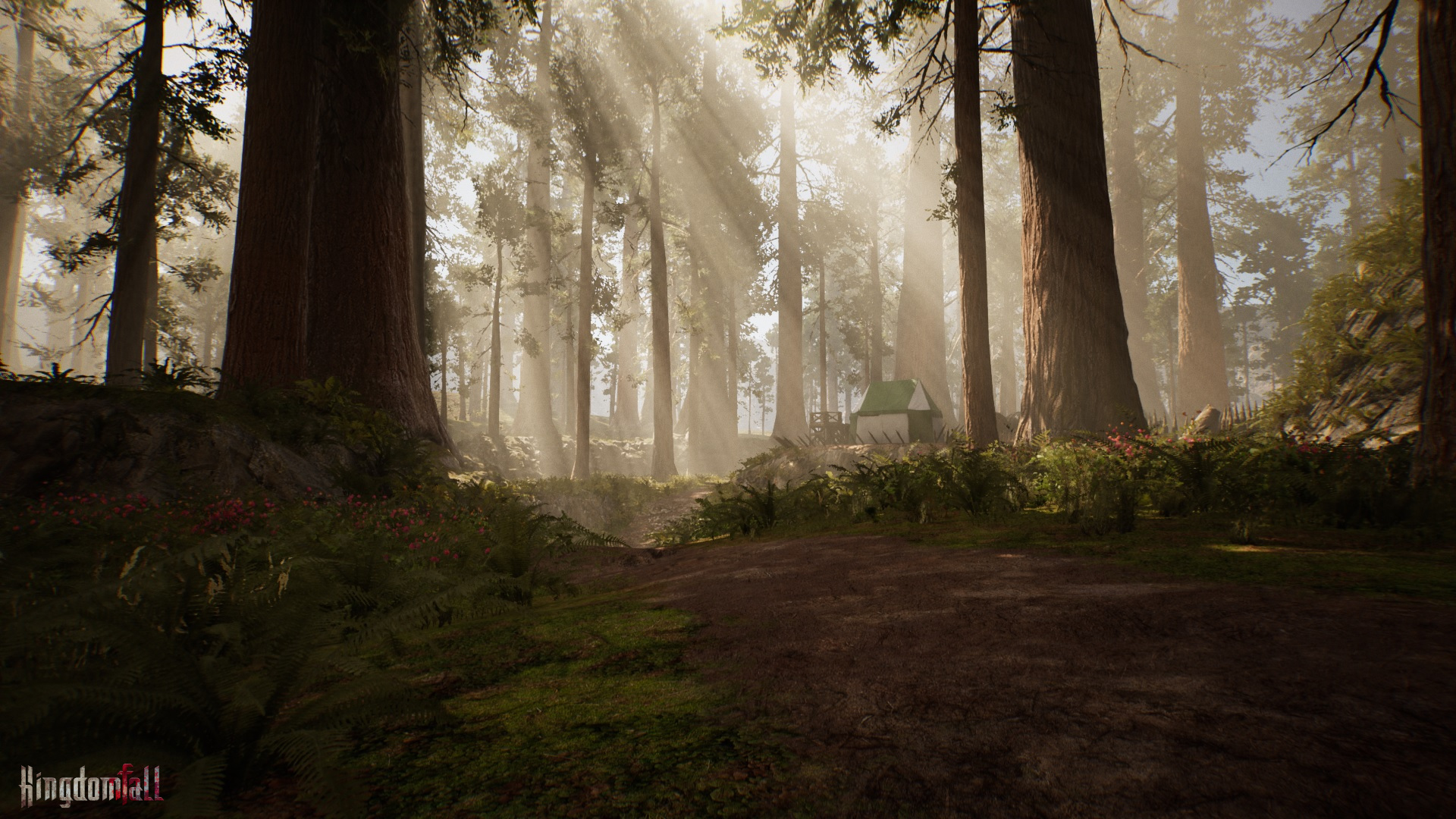 Some unlucky guy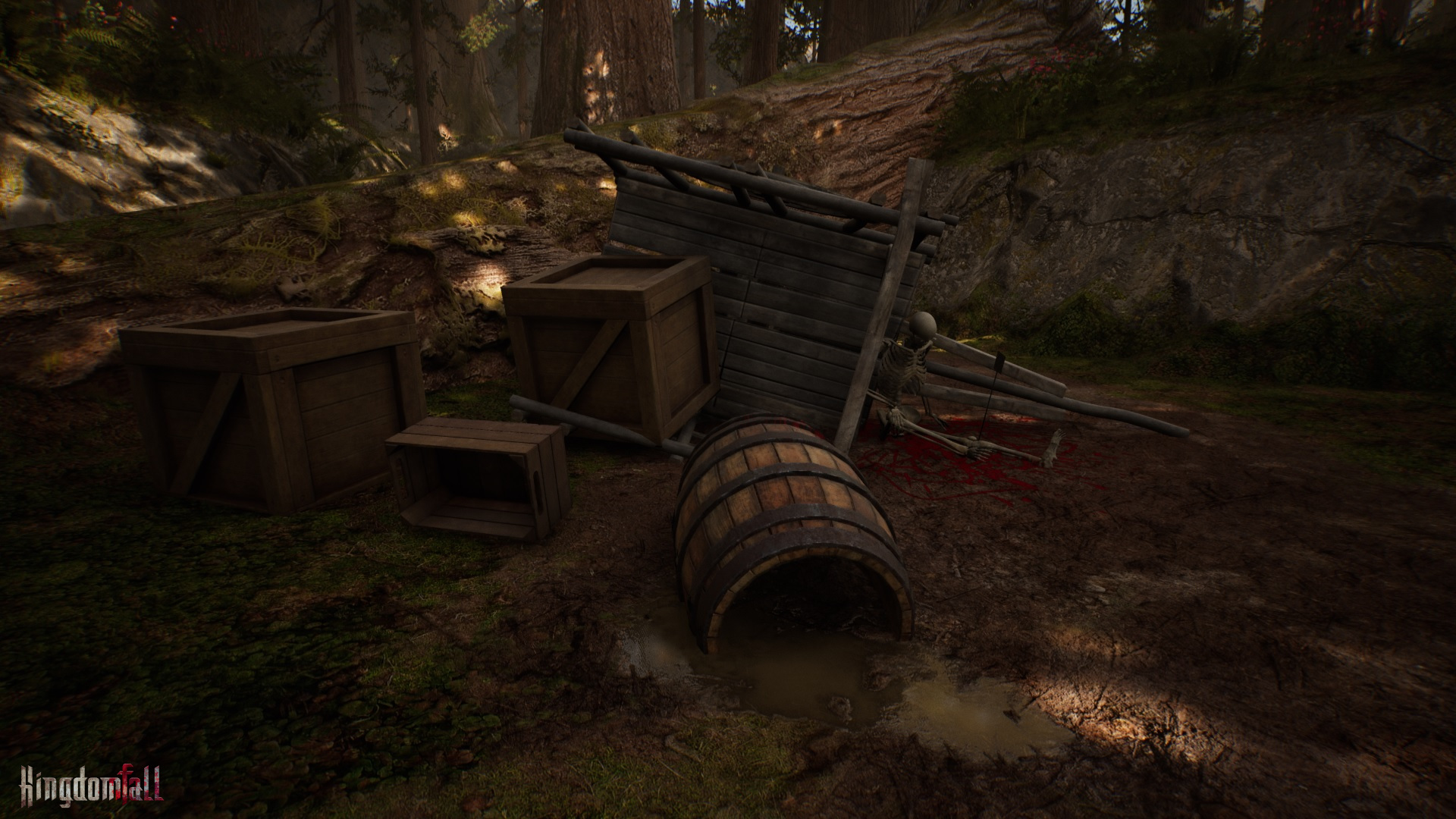 The camp team has one advantage - the ballista, the only thing but the driver can be easily shot.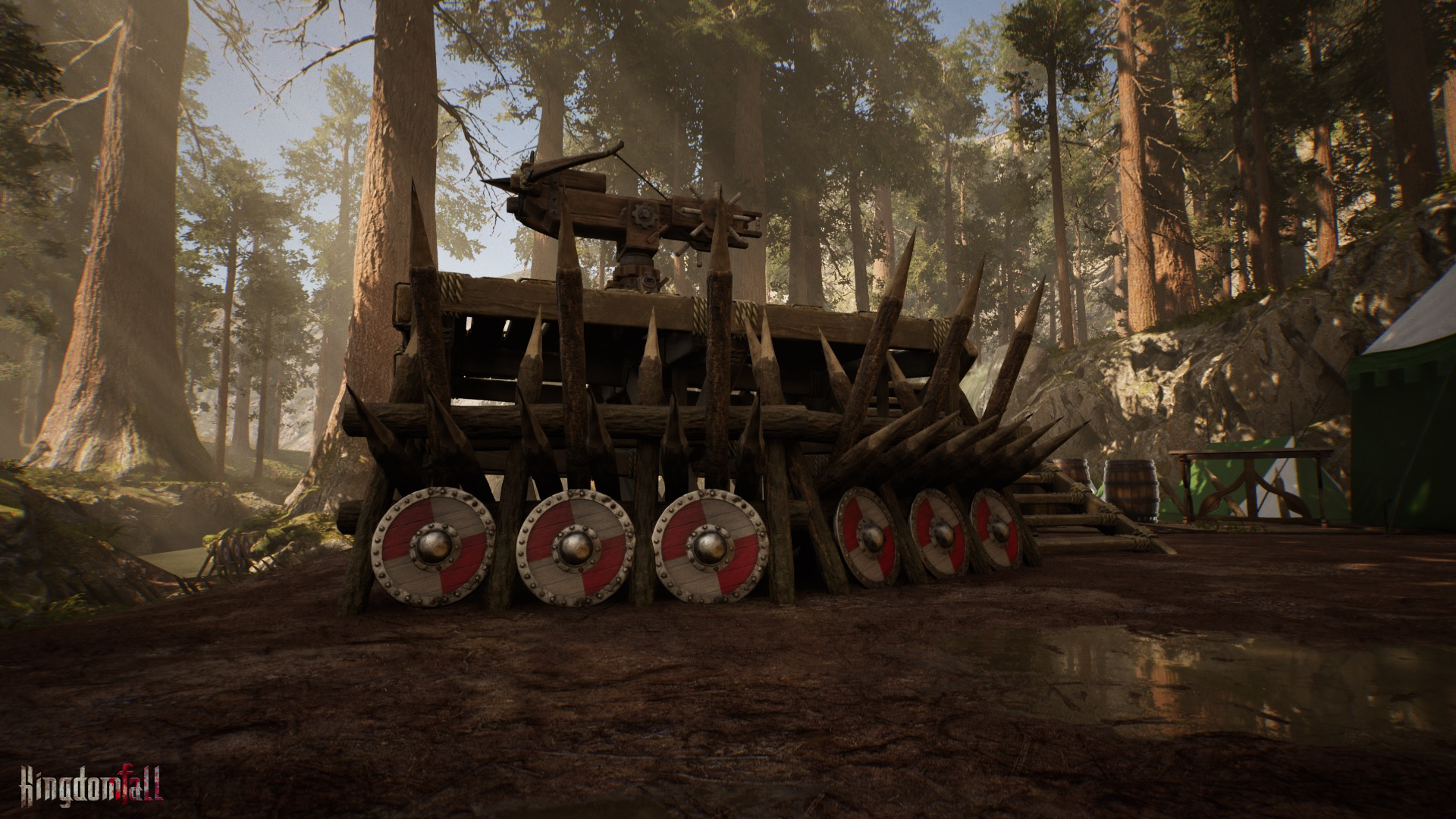 The bear barrels, because why not?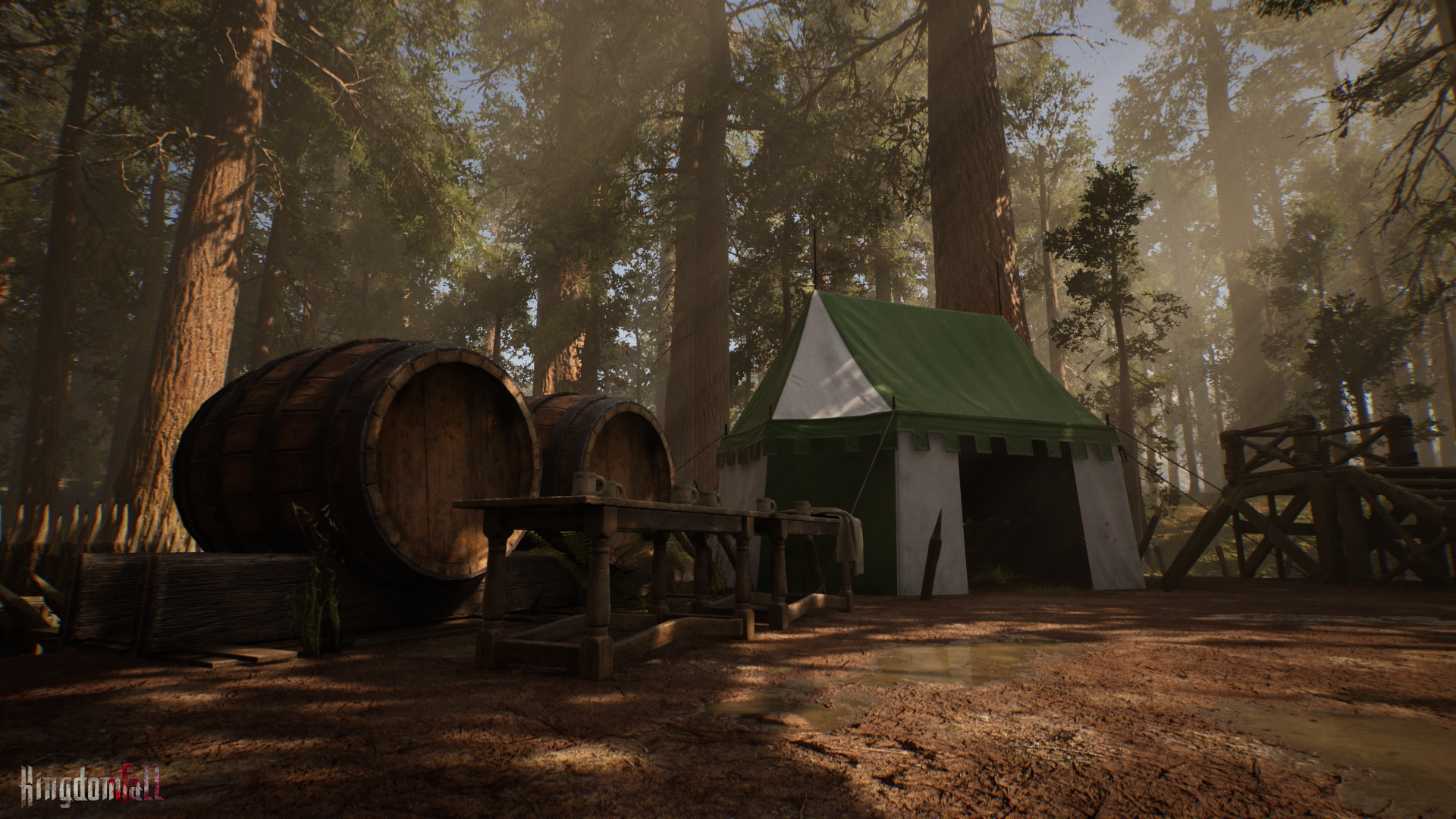 Another way to get into the camp - along that fallen tree that has partially broken the fence.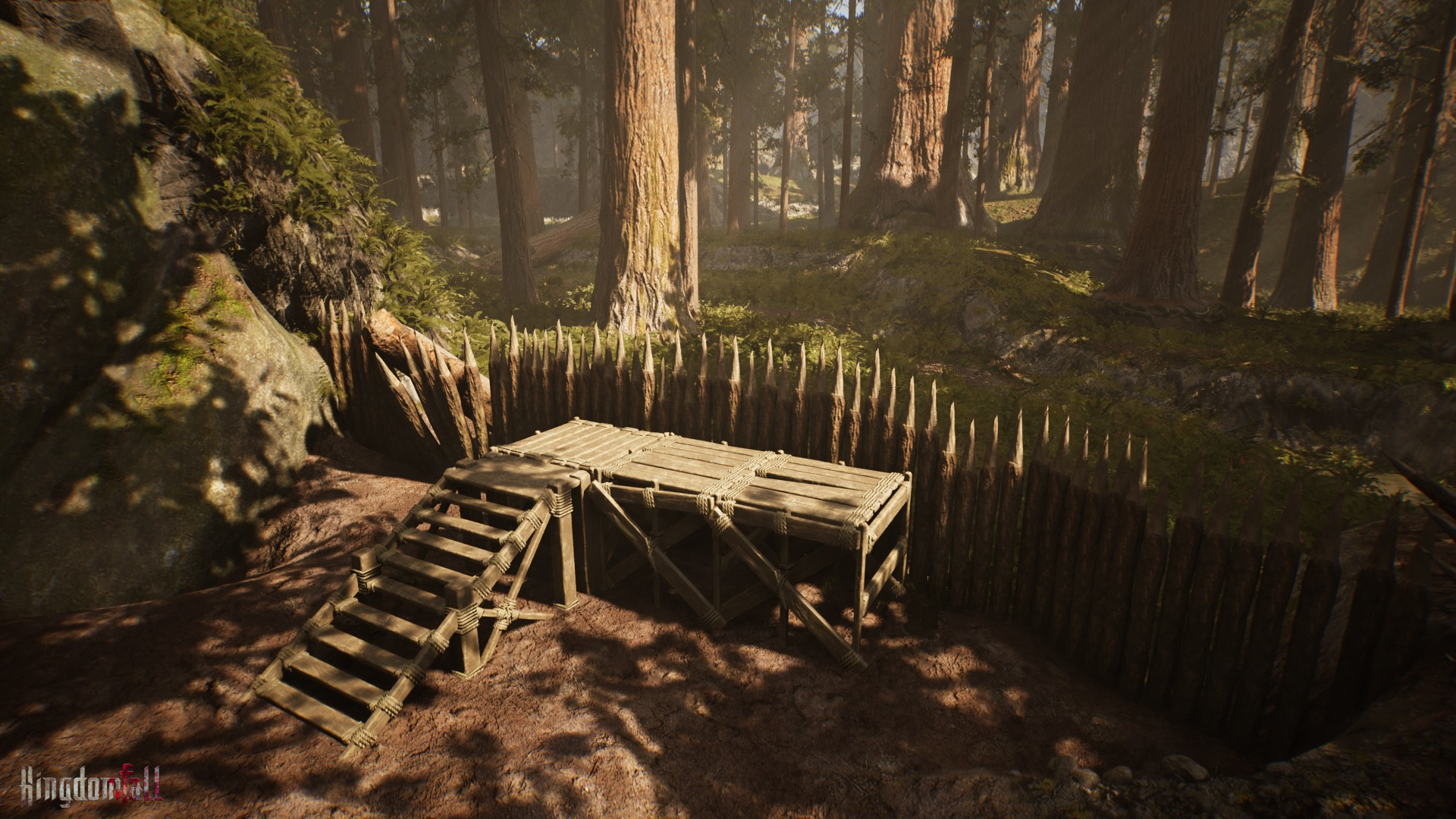 This guy had an interesting life and this nice cave with treasures.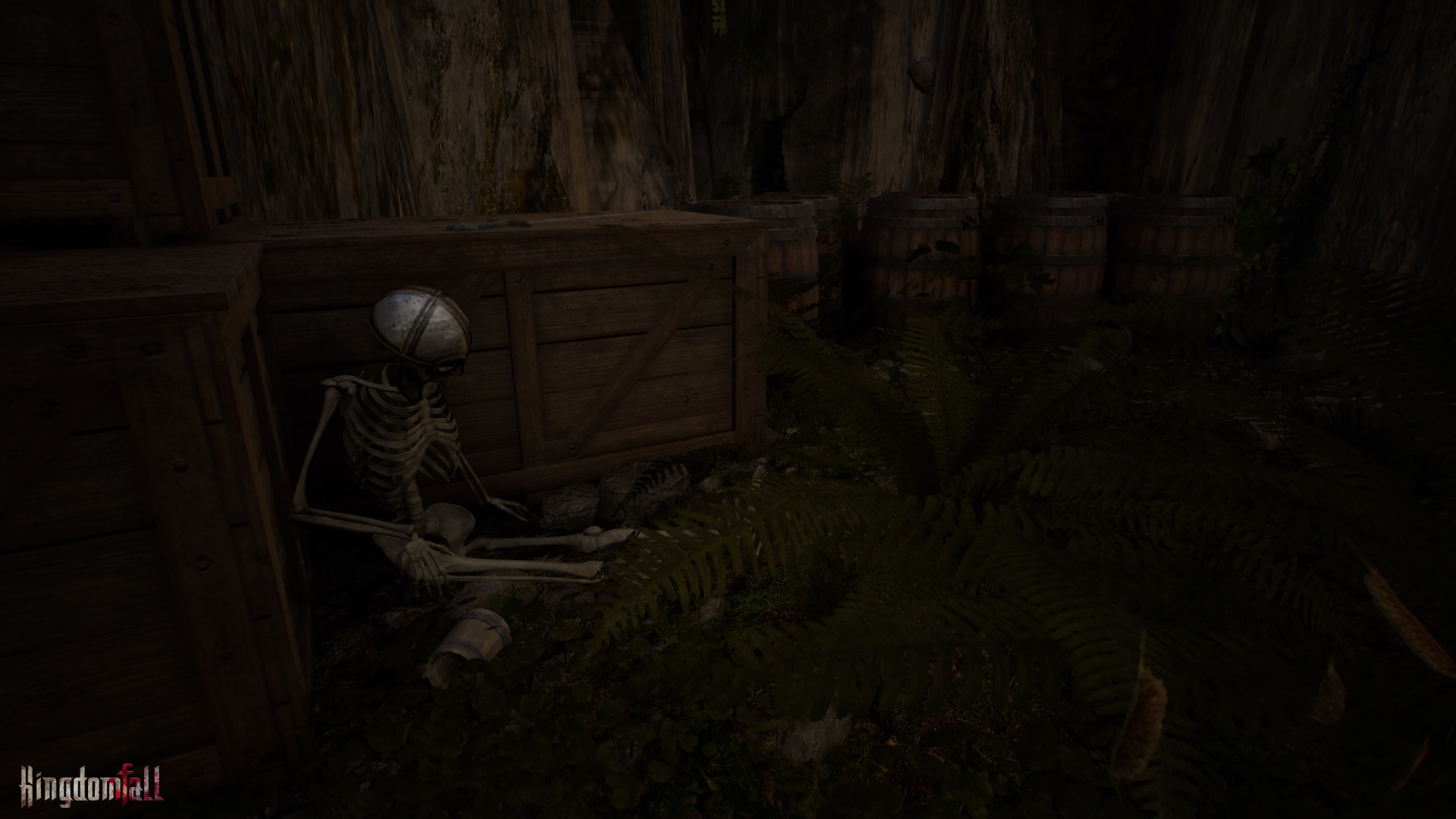 Old ruins in the cave.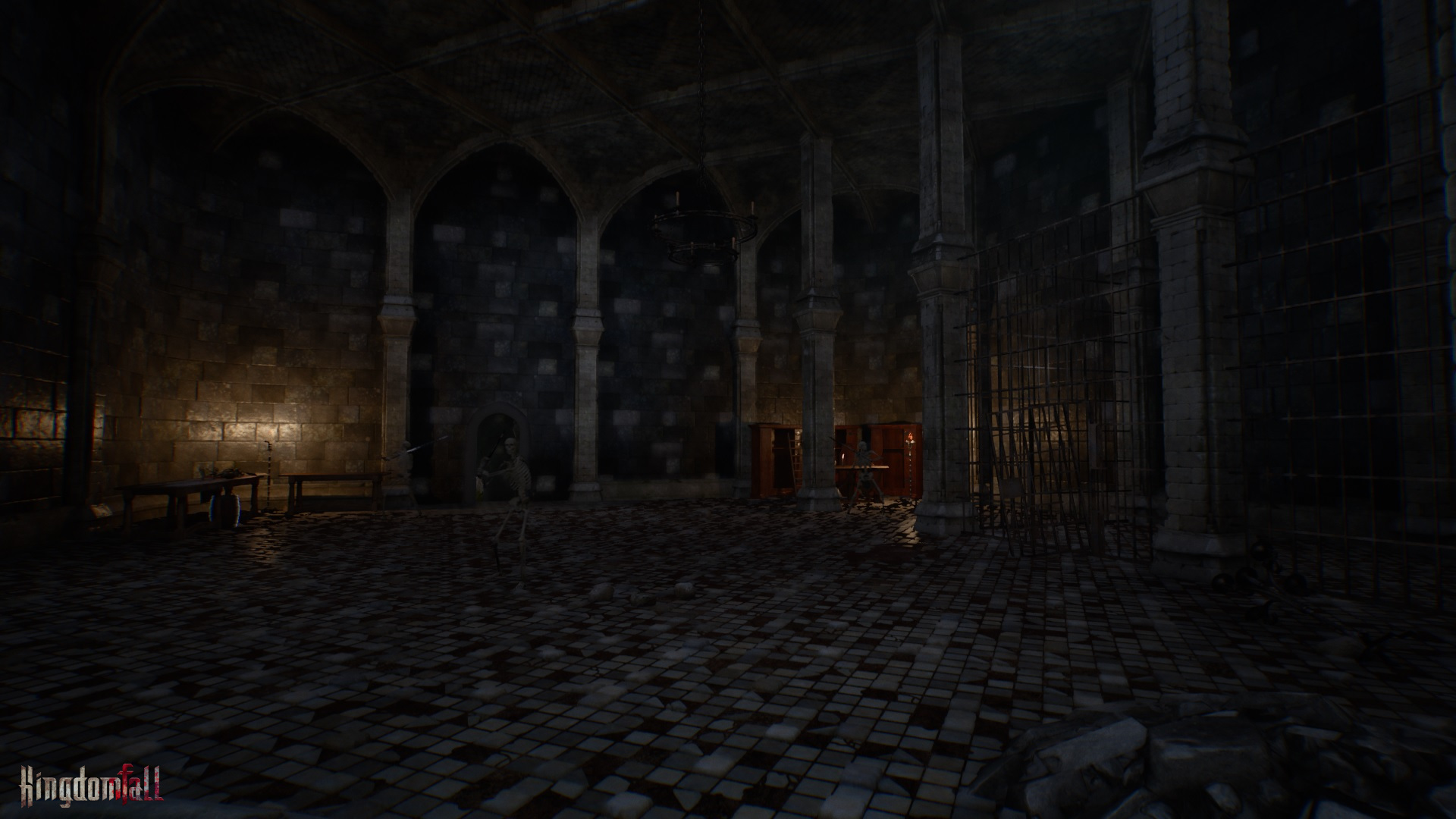 A secret entrance. No spoilers here ;)
Lost workplace of the magician who worked here on some dark magic experiments.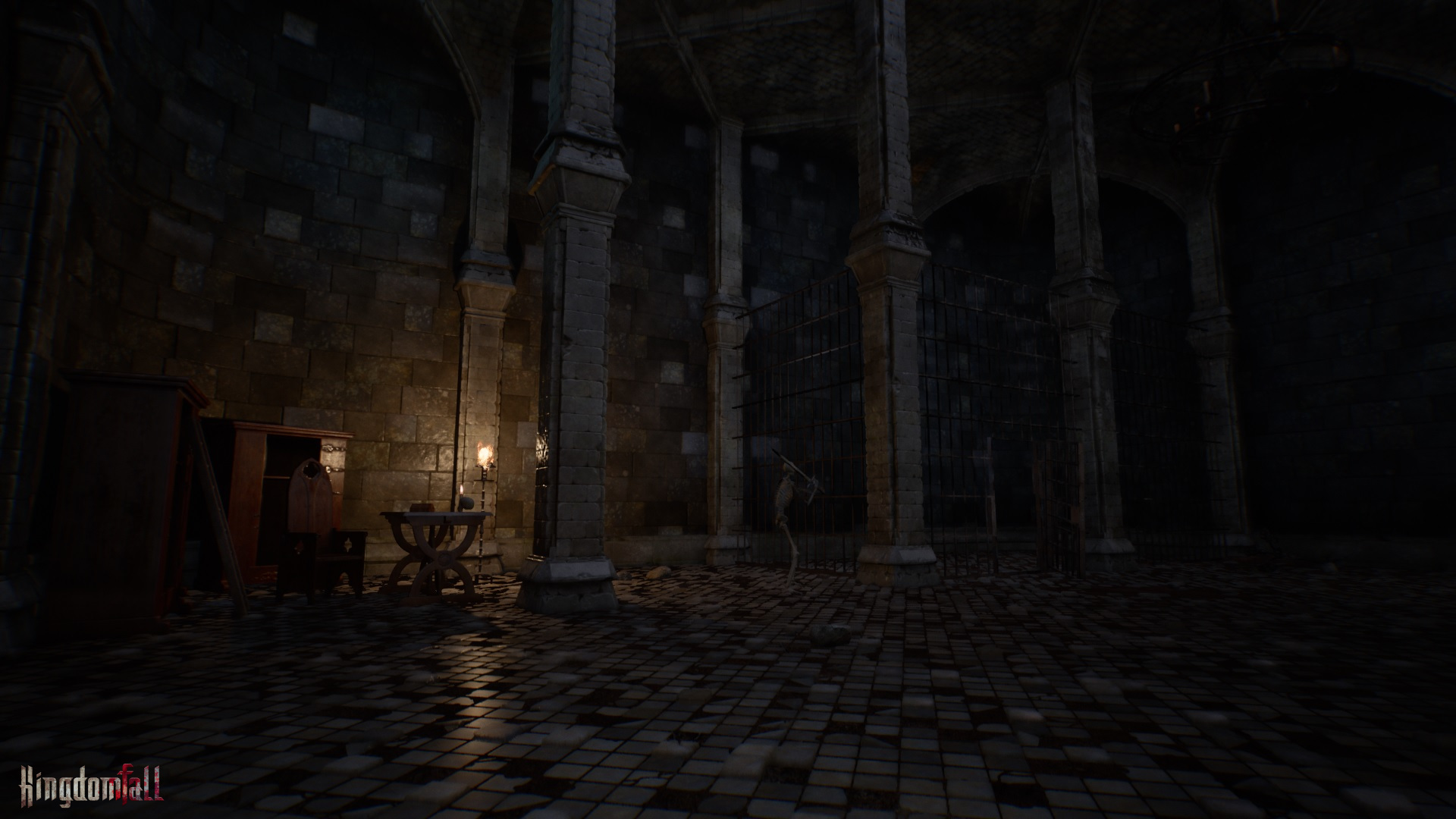 That's not everything this map has, but I think will be enough for now =)