It's officially Day 3 of the Indiegogo campaign of Lords of Xulima, and it has reached over 36% of its goal, with 31 days left.
Over 106 people have already helped contribute to the funding.
Many have asked how to increase their pledges on Indiegogo to get better rewards. Here is how you can increase your pledge.
NumantianGames wrote: If you have already made your contribution and would like to get a higher perk, please pledge again with the amount needed to bring you up to the desired level, but do not select any perk. Instead, notify us by sending an email to info@numantiangames.com or send a private comment in the campaign and tell us what reward level you would like. We will keep track of your preferred perk.
You can read the full update on the Indiegogo page written by Numantian Games.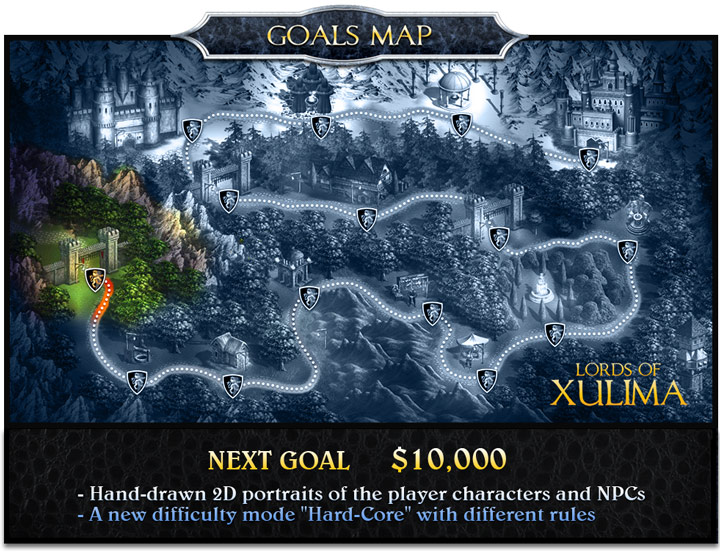 If you cannot financially support Lords of Xulima, just spreading the word or voting for the game on Steam Greenlight is a wonderful way to help out.
If the game is Greenlit, those who opted for the digital copy of the game will receive a Steam Key to play the game, which is being developed for PC, Mac, and Linux. After the initial 2014 projected release, Numantian Games is looking to make it available for iOS and Android.
Some of the rewards include a physical boxed copy of the game, printed guide, bestiary, naming an NPC, or your name immortalized in the Hall of Heroes. Beta access is available at the $80 tier.
Take a look at the official site or visit the Indiegogo page for more information.
---