Hello! It's Carles here again.
Today is a bit of a retrospective post, as we stumbled across some of our old trailers and a positive feeling of hope and nostalgia washed over us. 😊
So for today, I thought I'd share a quick look showing the visual progress the game has made.
Here are a few scenes taken from our trailers, where the "before" segments are footage from around mid 2016. To be honest, it's nice to look back as it takes you back to a younger and more naïve self (aah, to be young again), but it also shows the vast improvements we've made which you often forget when looking at the game on a daily basis.
There have been a lot of improvements on all aspects of the game, and some of them appear in these clips. To name a few: the main character has a new 3D model together with better and more varied animations. Some existing levels have been polished with more geometry and environment detail (look at the big Tree and the Desert with acid pools) and some other ones have been redesigned from the ground up (the blue Cave). And the overall visual style has a much more balanced color composition with better lighting, shadow and camera effects added in too.
The movement of the character and the camera behavior have also greatly improved, and we're continually working on refining these.
Of course, all of this has been done at the same time that we've been working on creating and designing the content of the whole game. There have been a lot of changes not entirely visible on images as we've been working on enhancing the game design and overall experience.
We've been pushing towards this goal for a while now, and taking a step back to see the results has really motivated us. Now, seeing all the feedback, press coverage, previews and player reactions to our game shows that everything has been worth it, and this has given us a further boost to keep pushing for these improvements.
We had been able to get through these past years thanks to our own resources. Now, part of our existing financial support has come from Humble Bundle. We feel that we need to give a special thanks to them here, as a big part of the work has been possible because of the support and belief we've received from them.
They saw the potential in these earlier builds and gave us funding that has allowed us to keep working on what we had. This support and effort is what will be carried from the existing PC work over to the console versions, which will finally be made possible by you, our FIG backers.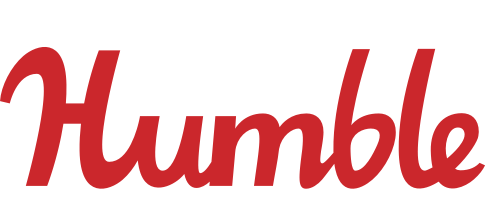 Additional investment support provided by Humble.
We still need your support on FIG to make Etherborn a greater experience and specially to make it available on these console platforms. So if you like our project, make a pledge, and be a part of our game.
Until our next update!
Carles | ALTERED MATTER