As you know we haven't exactly been active on IndieDB, we haven't given up, we were just working on the game.
Here's the news:
Interactive trailer:
We have worked on an interactive trailer, a gameplay trailer is to be released when the Steam Greenlight page goes live
Steam Greenlight:
The Steam Greenlight page is to go live once we have completed the development of Episode 1 of Slender: A New Darkness. This is the link once the page goes live.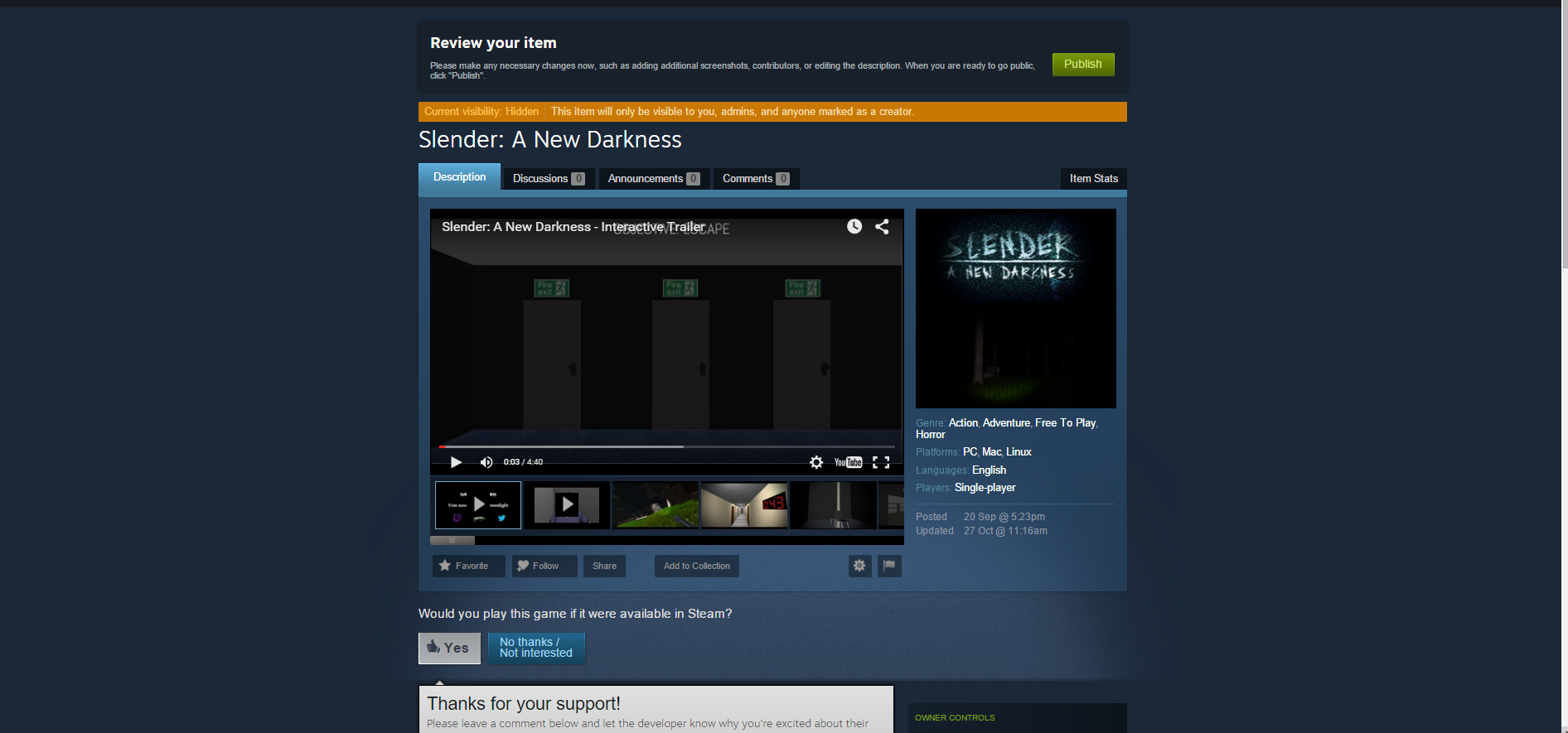 The team:
GameOrchard now consists of 9 members!
Eoin Clifford (CliffTheDev) - Programming, level design, project management
G4M1NG.6UY - Programming, level design, modelling.
Caio Sampaio - Writer
Matthew Radley - Voice actor (Adrian)
Skyler Yuda - Voice actor (Frank)
Nathan Davis - Voice actor (Martin)
Brett James - Composer
Oscar Rodriquez (Pink Mess Projects) - Video Editor
Jason Storton - Animator
Wii U development:
Nintendo got back to us regarding our developers application, it is being processed.
YouTubers:
We sent out emails to YouTubers regarding Slender: A New Darkness, there were some pretty notable responses!
Screenshots:
More screenshots of the game will be coming soon, if you have not seen the most resent images check them out here
Twitter:
We have been posting most of the news on Twitter, make sure to follow Slender: A New Darkness (@SlenderAND) on Twitter - Twitter.com
That's it for this update, thanks for reading,
CliffTheDev