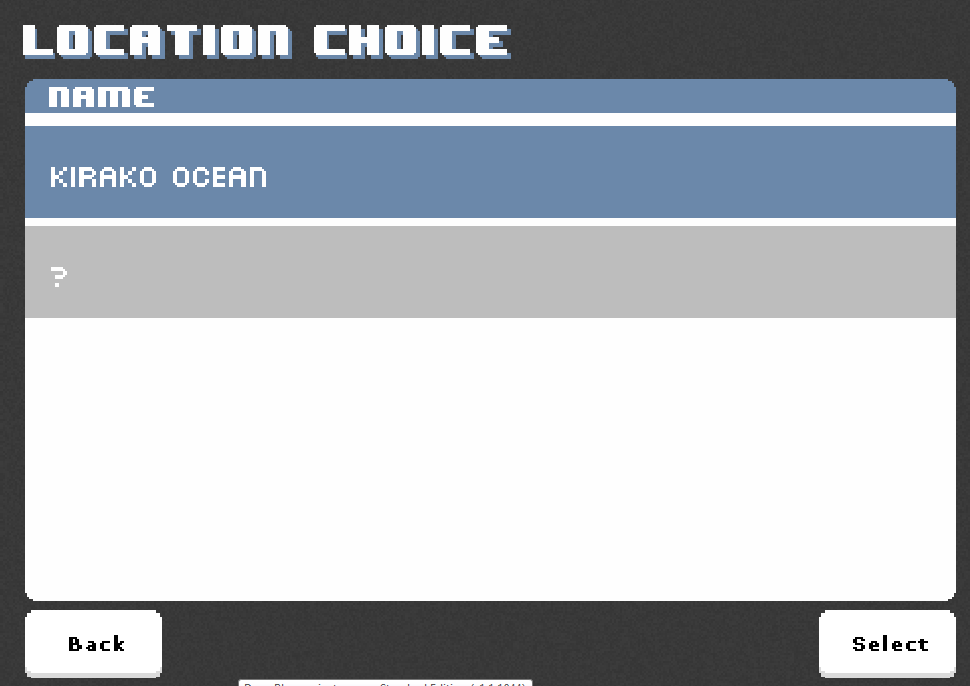 (image scaled down)
Above is the first menu you encounter while selecting where to fish. You select a location you have unlocked, any which aren't unlocked will simply be a "?". After you select your location, it highlights green and you press select.
This then brings you to the area selection screen, where you select the area within that level to fish from, shown below: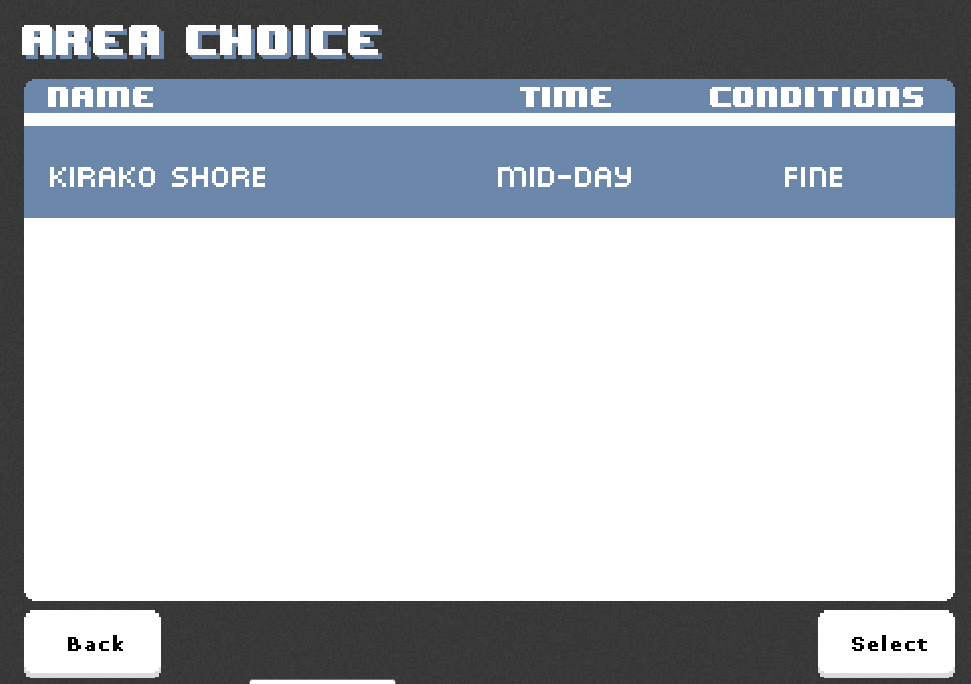 (image scaled down)
This all uses data from the location and area databases and sets all the level data accordingly. Not any massive gameplay additions, but a necessary system to get out of the way before implementing full-on gameplay.
On a side note I've also decided that I may work on a small Android-based side project!