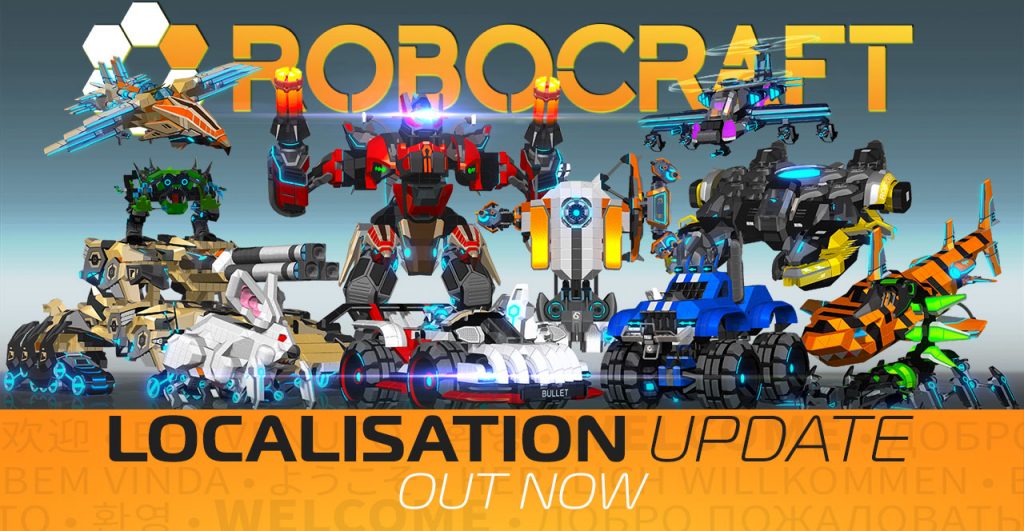 Today, December 8th, we released our 'Localisation Update' (ie. multi-language support). We know that you've been asking for a localised version of the game since first went live on Steam back in 2014 and it's something we've wanted to do for a long time. Let us tell you, translating a videogame into multiple languages is no easy or fast task. It isn't a simple case of taking all the English words used in the code and replacing them with different language versions. We've needed to change words or phrases due to localised differences and context in another language. There were also a number of UI changes that needed to happen too (the CRF is a good example of this) as some words written in English required less screen 'real estate' than say the German equivalent. In total, we've translated around 11,000 words into ten different languages. NEW LANGUAGES:
Added support for the following languages:

Chinese (Simplified)
Chinese (Traditional)
French
German
Italian
Japanese
Korean
Portuguese (Brazilian)
Russian
Spanish

Game UI updated to support multi-language

New splash page login box - language can selected prior to game loading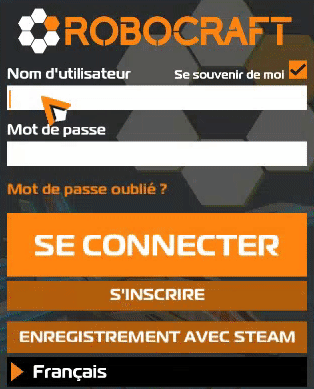 Updated the 'settings' menu pop-up to include language select options. This menu can be found by pressing the escape key on the main Garage Bay select screen.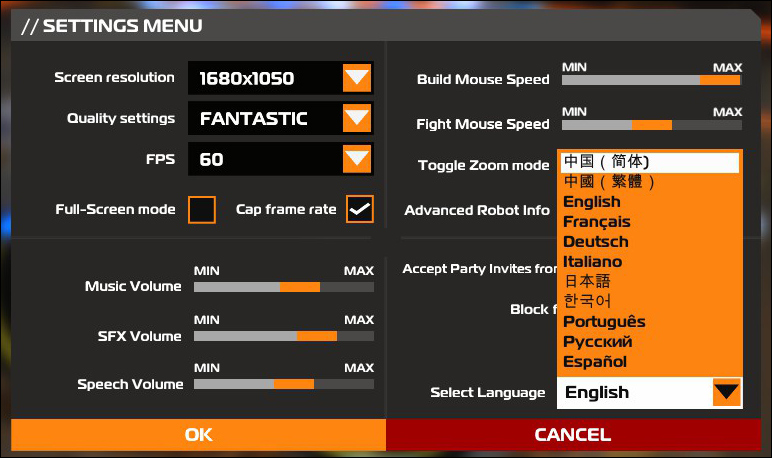 In addition to the massive undertaking of localising the game into ten different languages, we've fixed a number of bugs too. BUG FIXES:
Fixed a visual bug where text saying "The scores of the winning team "HAVE BEEN doubled" was displayed during the game. This text has been removed and is now shown at the end of the battle.
Fixed a bug which caused some CRF-purchased Robots to constantly display the "submit rating" dialogue at the end of each battle.
Fixed a bug which saw players receive an error message when accepting a clan invite and they were the 50th member of the clan.
Fixed a visual bug that said "invitation" instead of "invite" when a player received a friend invite request.
Fixed a bug that corrupted a small number user accounts when they purchased crates.
Fixed a bug that caused Robot thumbnails to overlap in the CRF and Garage Bay select screen.
Fixed a bug which caused a player to get stuck connecting to the server when closing the Xsolla store after buying crates with anything other than the 'x' button.
Players who were kicked from their games due to scheduled maintenance will no longer receive a five minute penalty when playing their next battle.