Hello!
Download the Game - Itch Page
I recently took HackDasShoot to a live demo event held i my city. It was super exciting seen other people play the game in the flesh. I demoed a version with only the first level and the first story arc. A couple of people were able to beat it. But alot of the crowded wasn't too much game oriented so its hard to tell if the game was to hard or not.
Visually the game was "received" well =D
I made a new poster for HackDashShoot.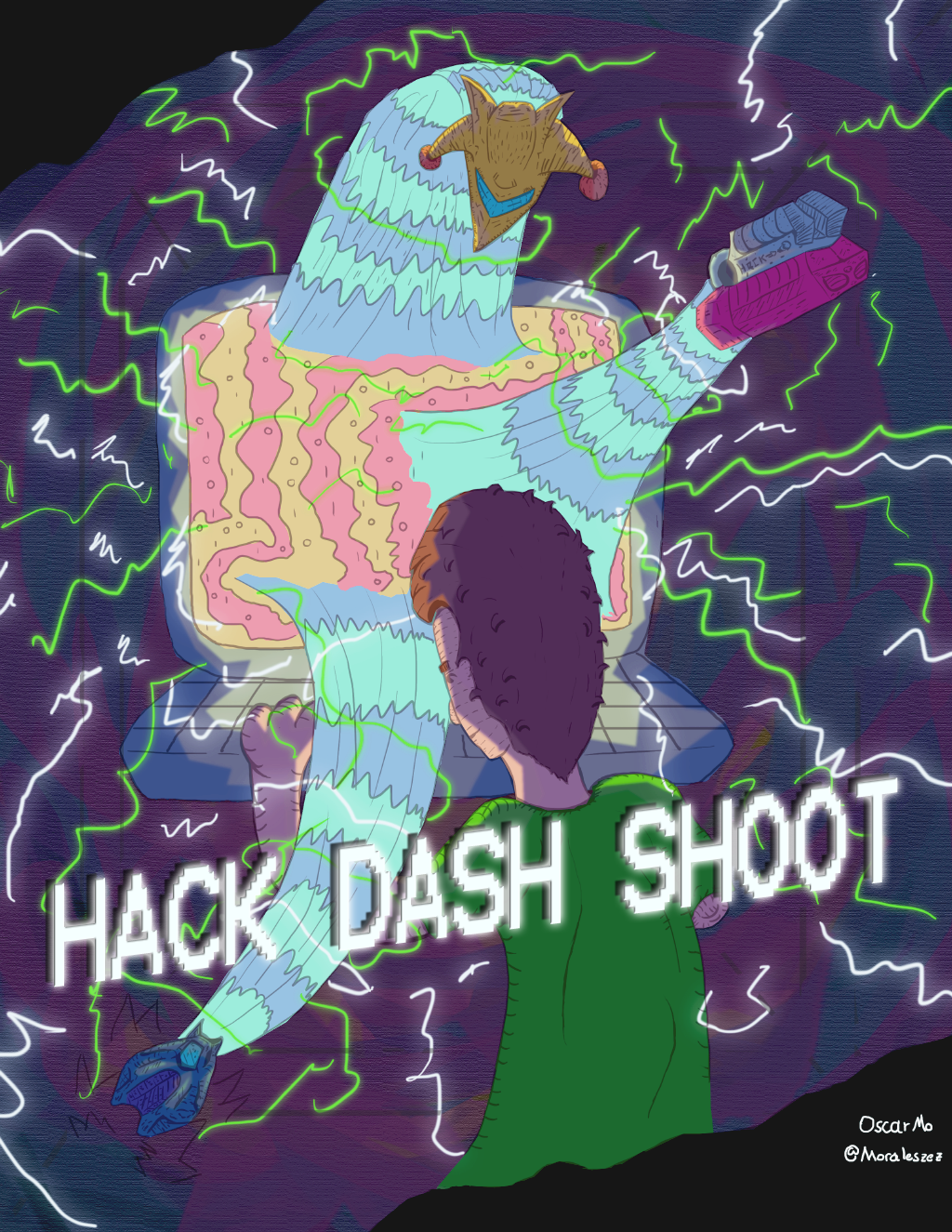 Here is a playthrough of the demo i took to the event
Next build info:
The next build will have level 2 and 3 with their story arcs. With the build after that probably have non placeholder music.