This past month has been very hectic yet equally exciting at RatDog ( which is why I haven't made a post in awhile). I will do my best to summarize what has happened since our last blog post.
PAX EAST:
We had our first booth ever and it was a wonderful experience. RatDog Games was part of the Indie Megabooth and everyone around us was amazingly helpful. We were able to show Loaded to thousands of people and everyone seemed to love the concept. By the end of the weekend none of us could talk but it was well worth it. Not only did we meet a huge number of fans but we also made some great industry contacts / new indie friends.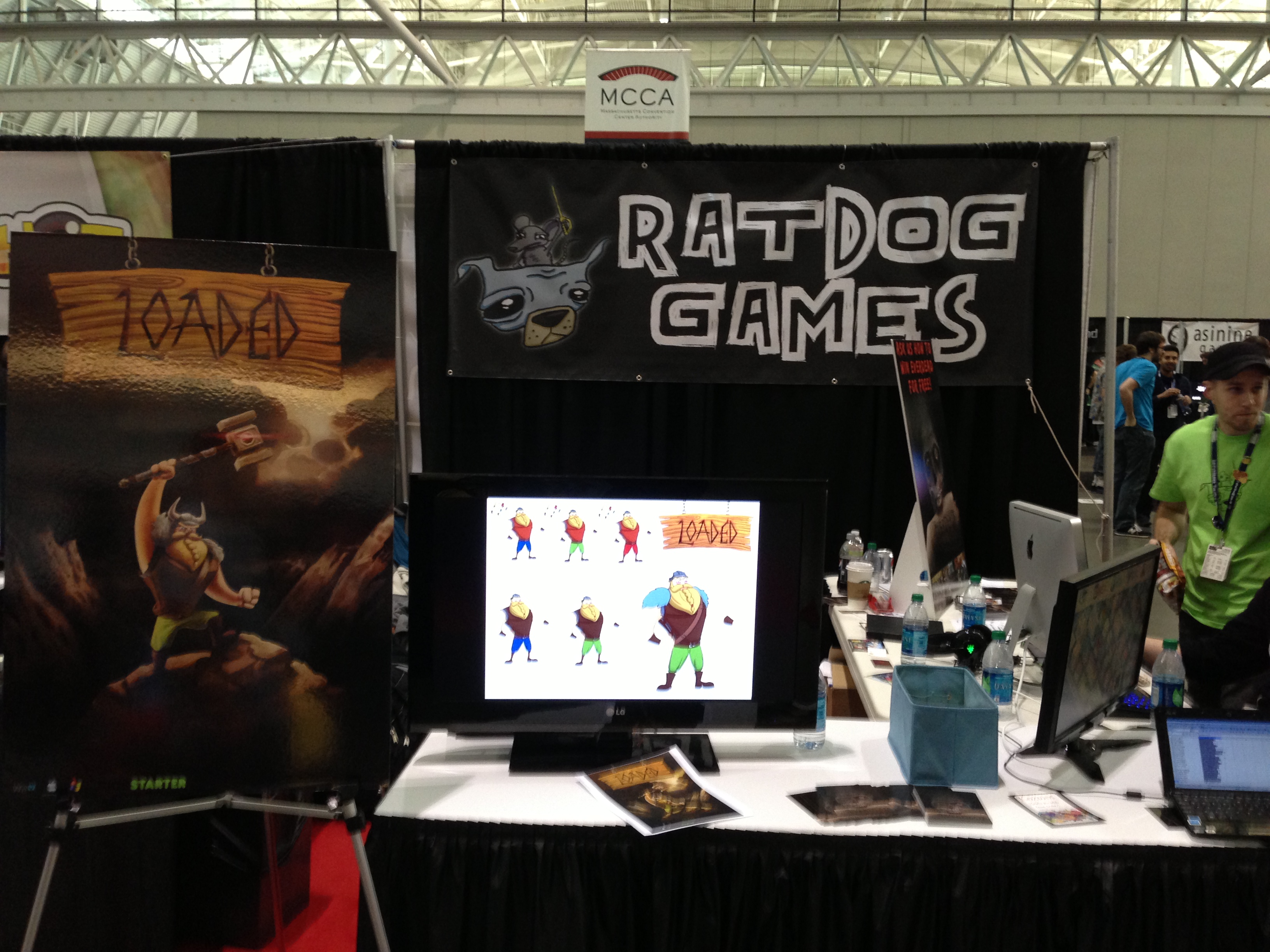 Loaded Prototype
Upon returning from Pax East we were more motivated than ever to begin working on our prototype. We wanted to nail down our art style and focus on getting 4 player couch co-op working ( even in a simple form) as soon as possible. I am happy to say that as of today our foundation is nearly complete. Below is a work in progress mock up shot with our main character Rorik. We are also in the middle of trying to get the sound right for the Loaded soundtrack but I will leave that preview for another day.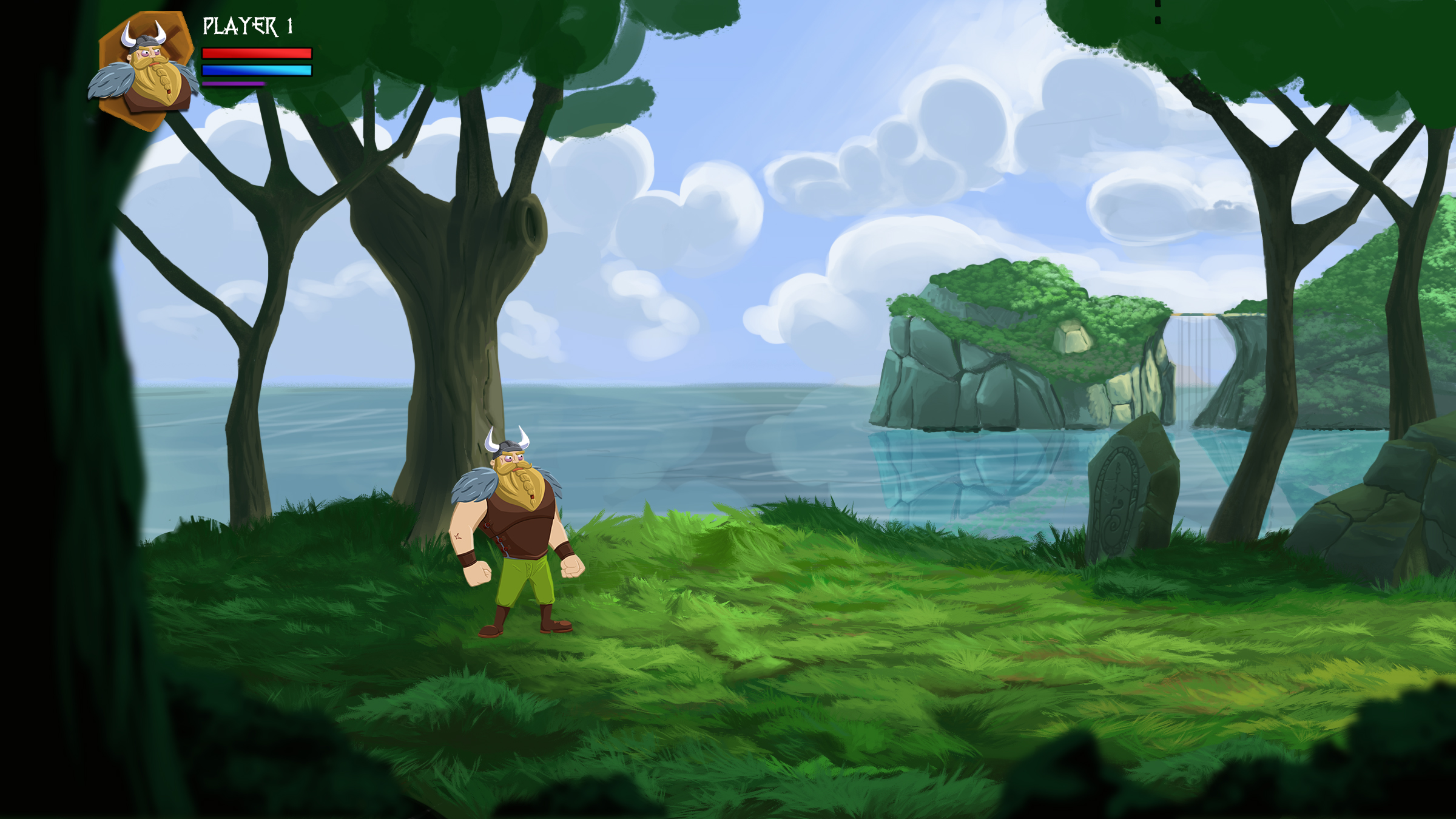 Kickstarter
As I mentioned above we were able to make some great contacts at Pax East. We had some publishers even express interest in Loaded. While it is very flattering we are most interested in staying completely independent if possible. Due to this we will be launching a Kickstarter campaign once we have a demo to show potential backers / press. The tentative launch for the campaign is on/around June 24th. We will be releasing more information about the campaign as we get closer to launch.
As of right now that pretty much covers what we have been working on. I will be trying to get back to weekly updates and may even start streaming our prototype progress on TwitchTV.