Over the course of the last six months our Viking hero Rorik has changed in look and feel dramatically. He started as more of a short and chubby dwarf like Viking. Since our first concept images he has increased in height and gained a leaner yet still large and powerful build.
This week I'll be displaying some concept images displaying how Rorik has changed over time. Keep in mind that he is still not 100% finalized and can change at anytime. We are still looking for an iconic look and will continue to make changes till we achieve that goal.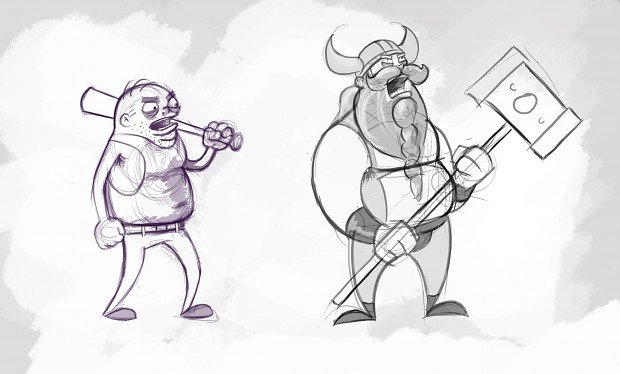 Above is our original rendition of Rorik. Notice the ponytail and beer gut.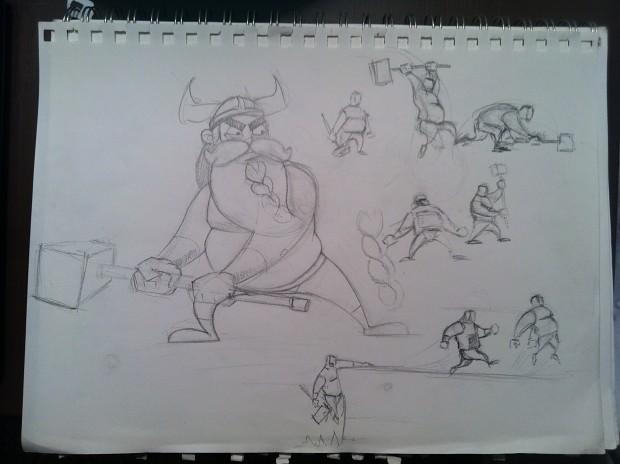 Here we were still undecided on facial features, how his beard shaped and overall height/stance. I also kept the animation concepts in the image because I thought you would all appreciate seeing them :)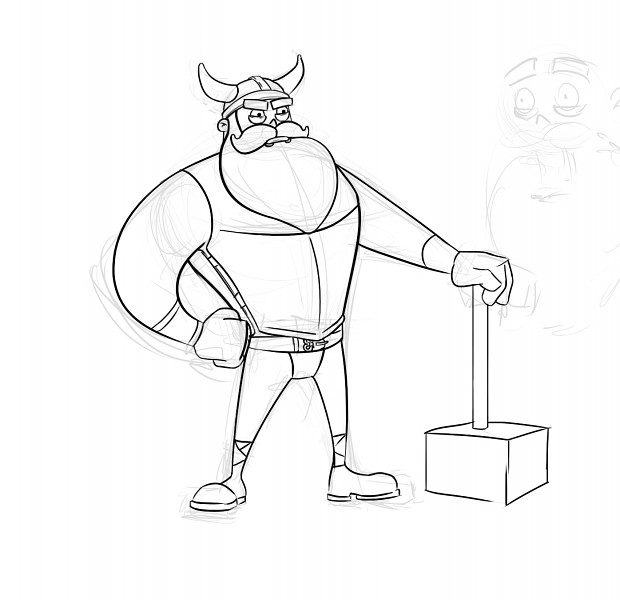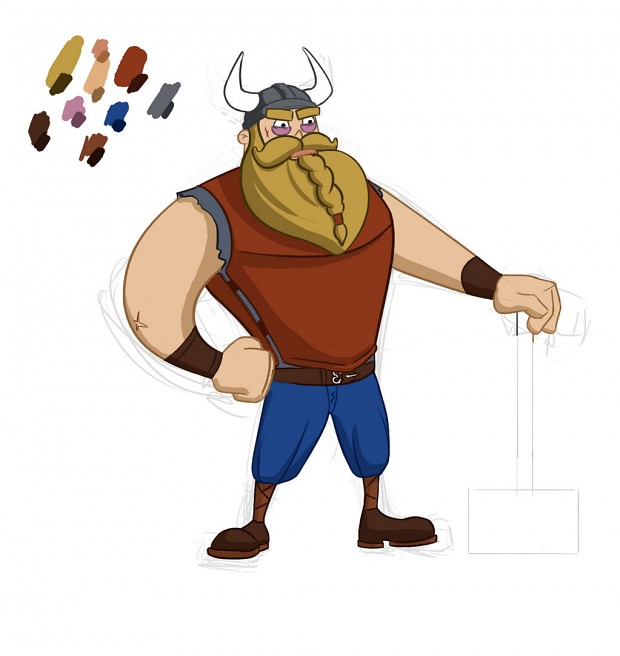 This is our most recent concept image of Rorik. The ponytail is no more ( Vikings historically would shave the back of their head), he is now taller and has more of a Mr. Incredible look. This image is of course only a general outline but it is easy to see how Rorik has evolved over time.
We still have some areas we want to refine but are now confident in our current art direction.
Let us know what you think about his current look!
What do you like / dislike ?
How could we make him better?