As you may have noticed from previous images on Loaded our hero carries a rather large hammer as his main weapon of choice. This hammer is special in the sense that it contains sockets, similar to what you would find on equipment in a game like Diablo / Torchlight. Instead of only effecting attributes (like most dungeon crawlers) these special gems transform the hammer into a variety of elemental forms.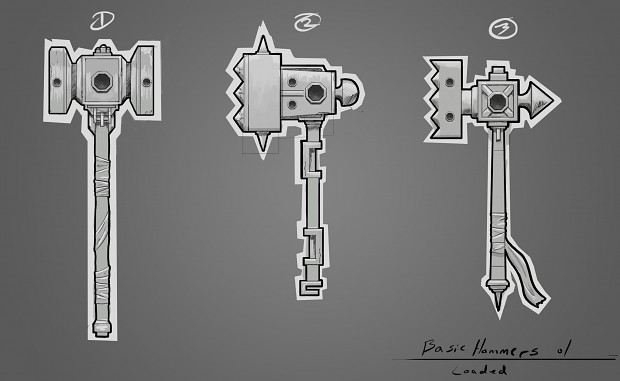 Deciding what our hero's default weapon will be is quite the undertaking. Whenever anyone sees Loaded in any promotional material this will be the weapon that is displayed. It needs to look powerful yet still have room for improvement as players gain gems. Do we want something flashy? or more on the traditional side? These are only a couple questions which arise in the concept phase. Above are three hammer concepts we have played around with over the past month. All of which are very different but each contain qualities we feel would make for an awesome starting weapon for Loaded.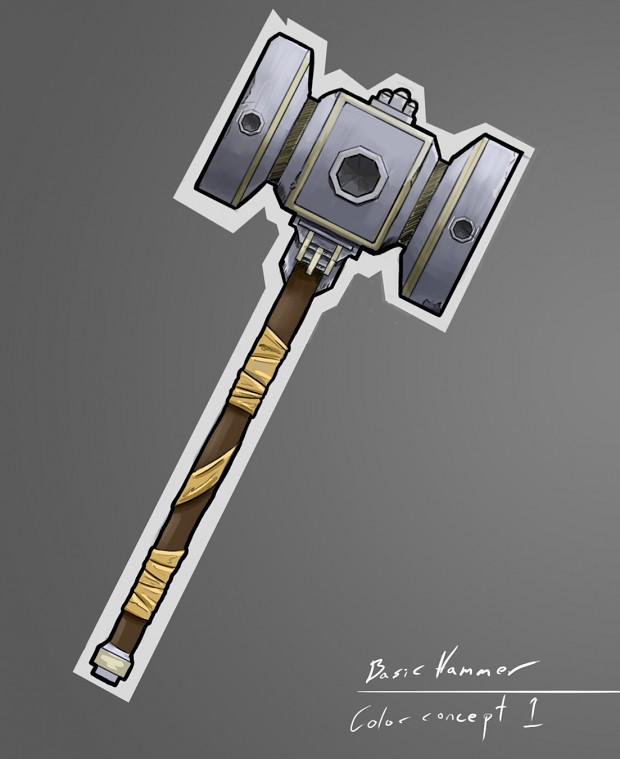 I have attached a color rendition of the first concept above. After a good amount of deliberation we have decided to move forward with this concept due to its iconic look. Given the hammers ability to transform into a variety of forms you can expect those gems to create some over the top renditions.
.
Let us know what hammer style you prefer!