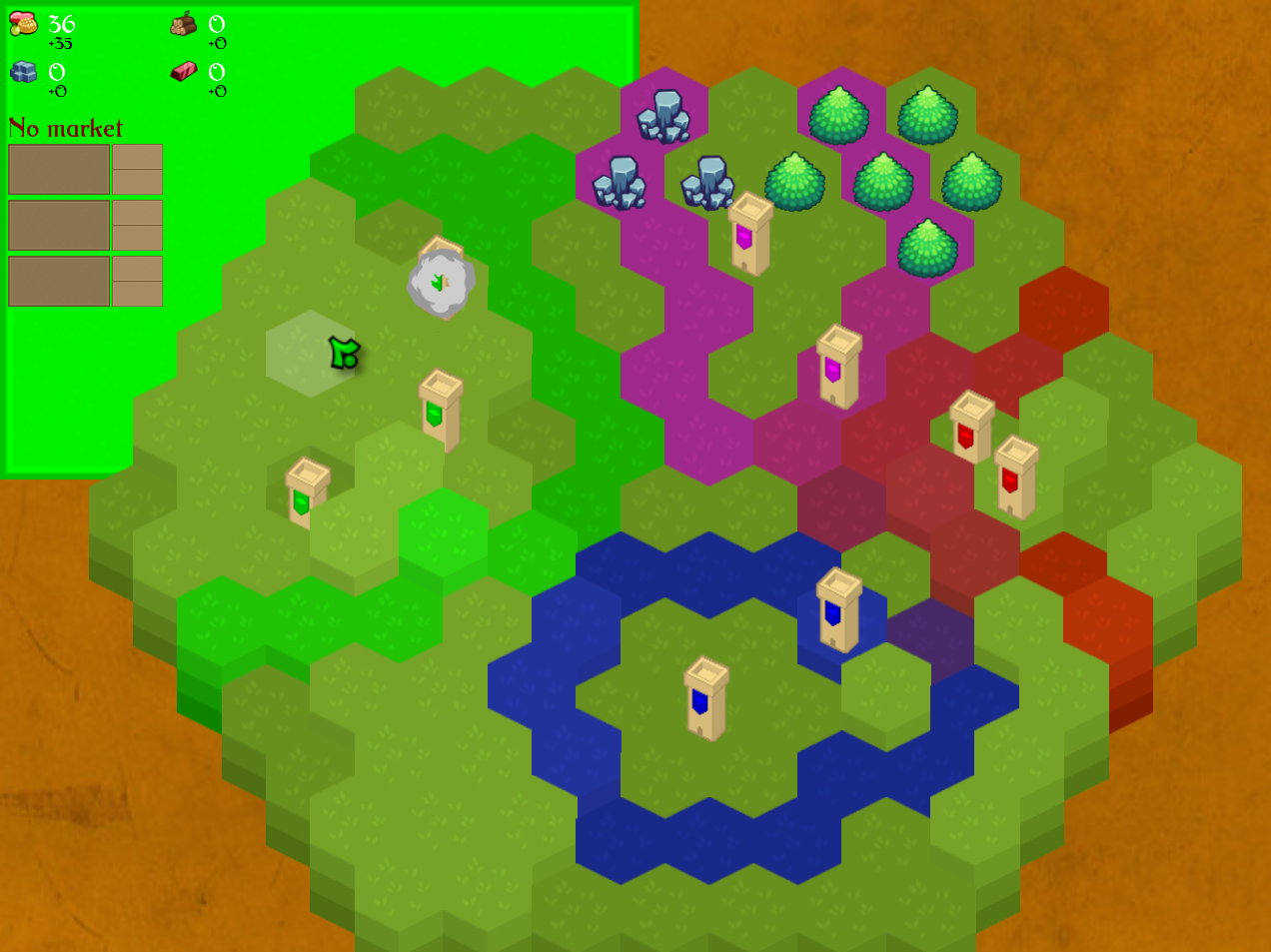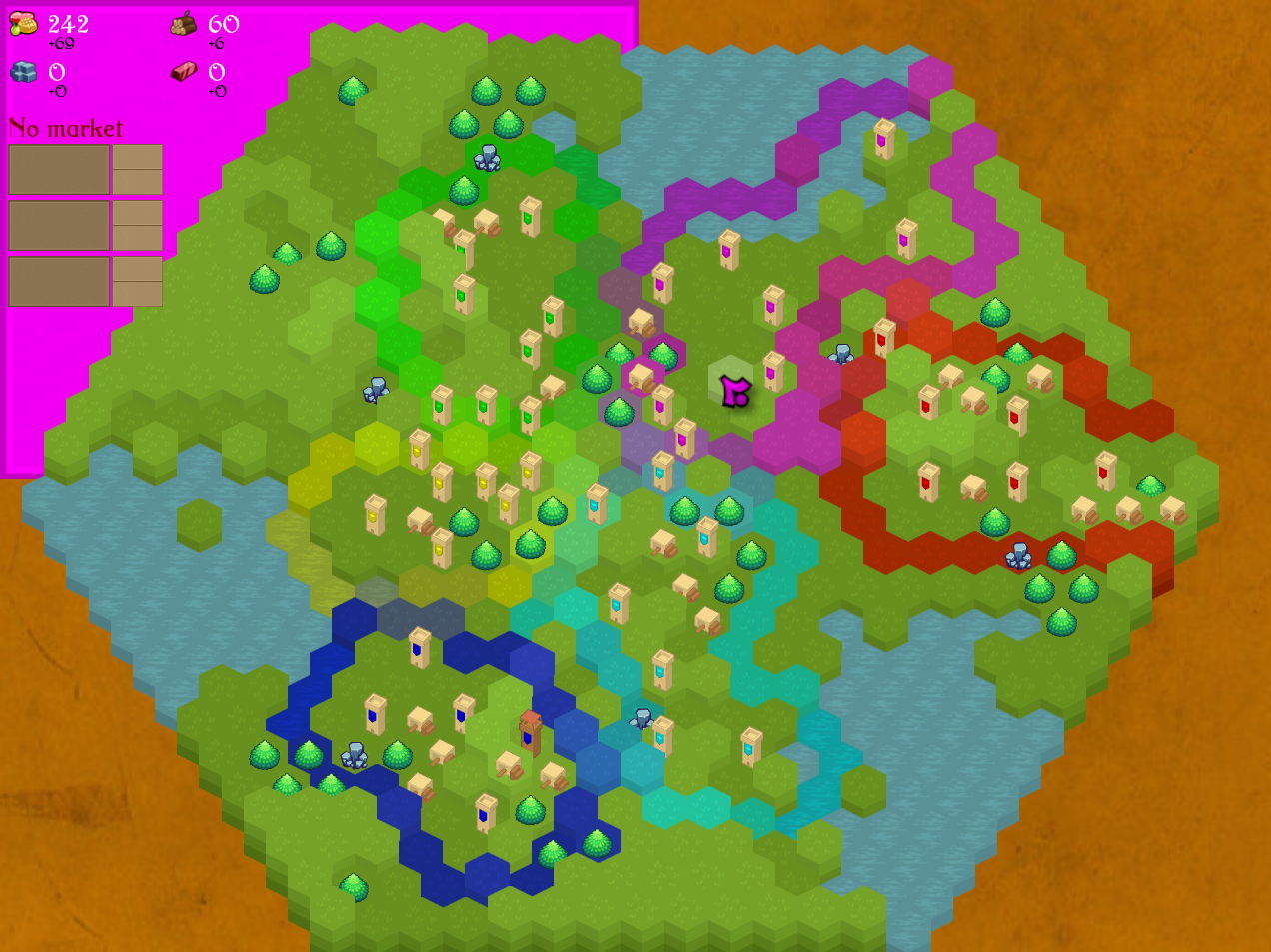 I've got severals feedback from the greenlight page.
So a new verson is on the way, here's the main changes :
Only our border are colored not all our country => easier to see the different kingdom, even if the color look alike + more beautifull
The cursor is set on our kingdom when we start a game => easier to know who we are
some resource have a new look
Add the campaign of Little Kingdom 1.
Remove the border of the hex => the landscape feel more natural
Random map are less regular => feel more natural
Fog animation when a building is made or destroyed => easier to see what's evolving.

The new demo is here :
Indiedb.com

And if it's not done, don't forget to vote and to give feedbacks!
Steamcommunity.com