An update to the game has occured and it brings with it the third playable character: Lix the Lizard. A lizard who is a bit too obsessed with his guitar to be scared by ghosts, ironically making him a a perfect fit for the Spook Squad. His speciality is creating Shields to defend himself so the jams keep going. His Lizard Power backs this up through reflecting half of the Shield value back to the enemy when they Attack. He can win fights without Attacking at all! However he is the most fragile of the crew with the lowest health and battery resource.
Just look at this guy, even in battles he can't focus on anything else. How did he even get hired?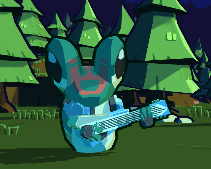 In addition to the third character, the third area has been added. The Attic is the final area of the game and definitely the trickiest so far. Just look at this motley crew of spookies.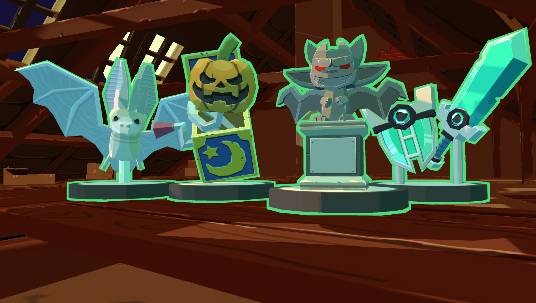 We have the Bat, who you may have seen before but now has a fresh new look. It keeps the same life stealing bite though. The Jackobox hides inside its box to generate Shields and heal itself, aiming to win through attrition. The Gargoyle doesn't think you should have Lucky Turns and will stop you having them. What a pest! And finally the Sword and Shield has both a strong offense and defense, giving you a well balanced fight on your hands.
These four protect the Polterprince from your ghost catching jars and here he is...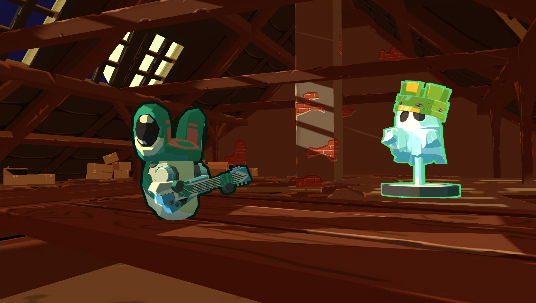 That's not the Polterprince, it's his right hand man; Ghost George. Well it sounds like the Polterprince is on vacation for a while so Ghost George will be your final boss for now. He's learned all the techniques that the Polterprince has, so perfect practice for when the prince returns.
Now get out there and stop Ghost George in Steam Early Access!