Hello, peeps!
This week, we bring you a few silhouettes from our main character's concept art.
---
Firstly, we'd like to share with you one of our moodboards. The character is meant to be a young rebel woman, living in a cyberpunk world.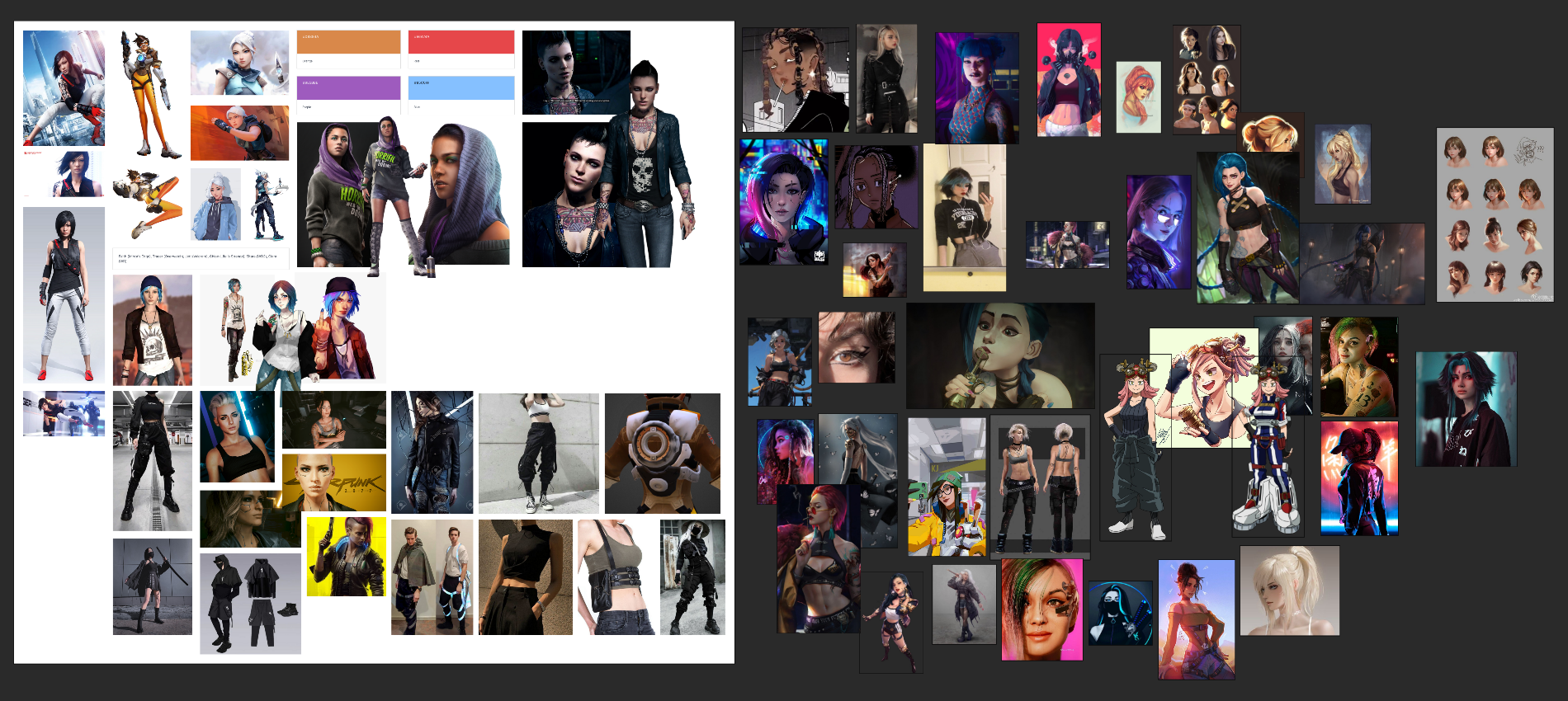 ---
Now, here are some of our silhouettes.
That's all for today folks!
See you all next week!!