We are happy to announce that we reached 100% of our initial goal!
Thanks to your support we will be able to gather more money from the funding organizations. These funds will allow us to hire more people to release Little Legend on PC and consoles.
Little Legend - Kickstarter Trailer 2019 :
Making-of the trailer
In the first part of the trailer, the countess addresses a very important subject with Pimpim: how to face the adversity. The first 3 shots are very contemplative, there is no music and the camera moves very slowly to let the player focus on the words. The answer to this adversity is violent, the violins rise in tremolo and impose a wait on the reaction of Pimpim:
Is she succumbing to this dangerous philosophy?
As we wanted the Countess to stay mysterious until her reveal sitting on her throne in the last scene, we didn't show her face.
The scene takes place in a garden with an Altar. The central construction is imposing by it's height, to make it feel like some sort of religious building. The statues represent the Goddesses, gigantic otherworldly beings wandering around the Grand Continent.
Below you can see the progress in 3 steps made from the first sketches, to the final result.
The sky and the flying themes are central to Little Legend. In this final scene, the Countess is presented as an imposing and menacing being. You enter the throne room like you would enter the lair of a giant bird of prey sitting on it's nest.
New stretch goal : Dreamwalking
Pimpim will learn a new power : the Dreamwalking
The Dreamwalking ability will allow Pimpim to enter the dreams of the inhabitants of the Great Continent accessing new quests. She will learn to cure peoples minds and will obtain useful informations from their dreams.
These dreams will be presented in the form of mini-dungeons in which you will face challenges ranging from puzzle-solving mini-games to combat in dangerous areas.
KICKSTARTER
There is only a few hours left to back Little Legend and help us unlock the Dreamwalker Stretch Goal!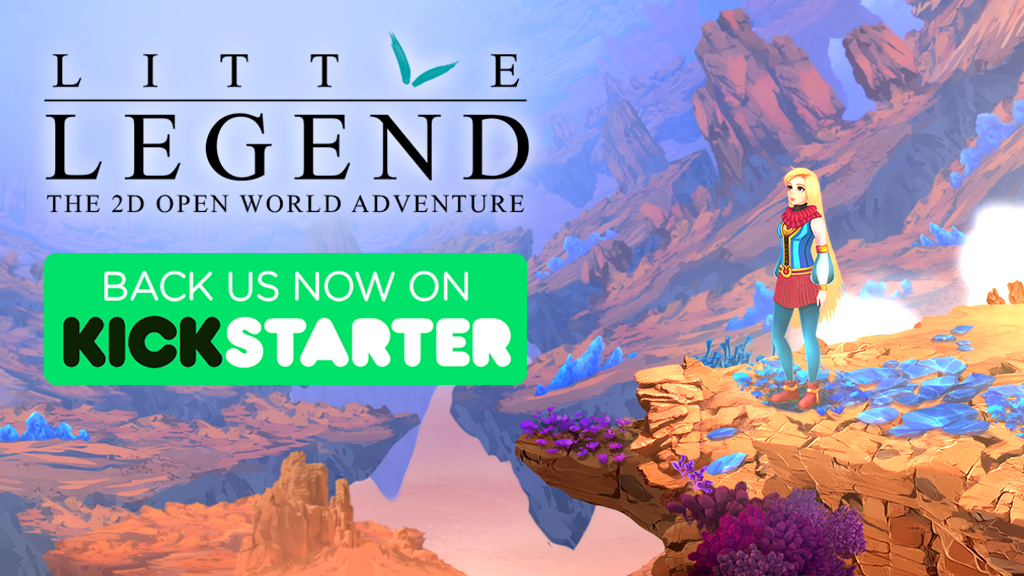 Thank you!
The Nevermind Team