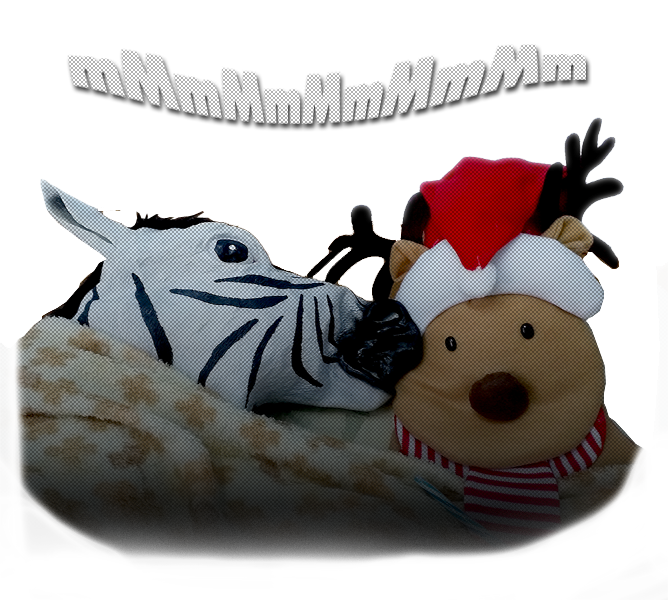 Back again with another summary of what happened so far.

If you want more frequent updates, follow us on twitter, or check out our development blog, where we share extra details about the game on a weekly basis (unless shenanigans).

Characters, characters everywhere
First and foremost, we've been expanding our character with detailed backgrounds, personalities and goals that they have in mind. What this basically means is that they essentially have LIVES, instead of being stock 'store clerk' or 'funny one liner guy'. They are actual, developed characters. Games in general tend to fill environments with random NPCs just to meet a certain quota, and make them seem more believable by the sheer number of people moving about there. We really wanted to avoid something like this, so if you happen to meet someone in Creepslore, there's usually a personal reason behind the things they do, and where they currently are, not just because we've put them there.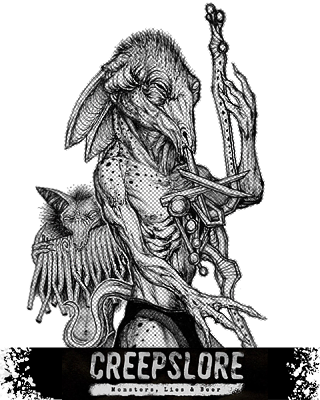 Our final character count (currently) stands at 112 (!) characters, so we've upgraded quite a but from the announced 80 (albeit we did mention that it's going to end up abovea 100, we weren't sure by how much). Most of the characters are done at this point, and we don't really plan on adding any more, but you never know what happens during the development of a game. We don't want to endlessly expand things either though, then we'd never finish anything.

Shaping things with detail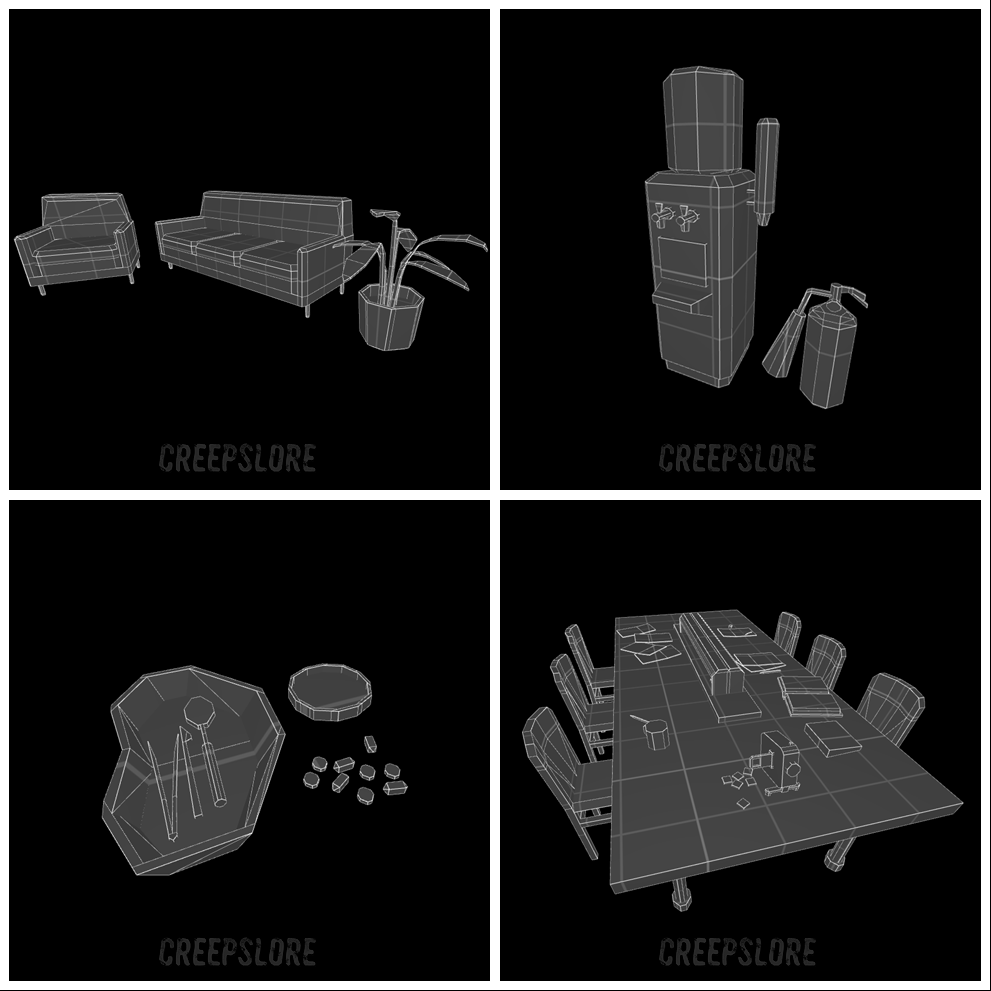 Additionally we've been expanding and changing up the world in which Creepslore takes place, we've been doing an overhaul of the main city where things start out, making it bigger and moving things around a bit. We've never really shown it, but we really do intend to do as much as possible within the Quake engine itself (where we render our backgrounds), so to give you an idea, here are some of our props, just to give you an idea of the lengths we try to go (Yeah, we love our BSPs). Also, here's an example cross section on how things look before and after post processing is done.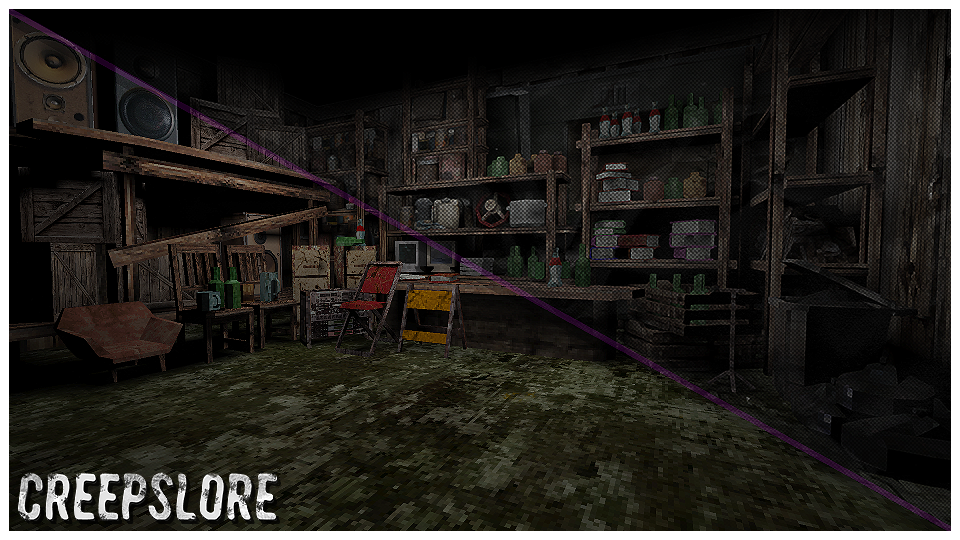 Things are a bit fuzzy
Until now, we've been using some edited stock footage as a place holder for our FMVs, just to get a feel for them, but started to work on these as well. Originally, we planned to make our cutscenes 3D animations, but opted to change to a 2D solution instead, as we found it visually a lot more interesting, and came up with a style that we think 'pops out more'.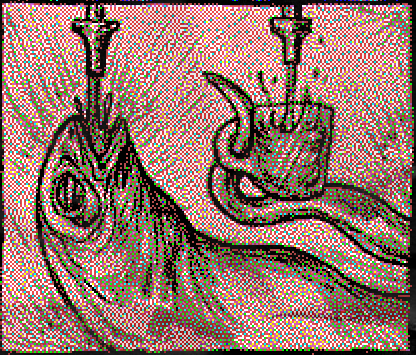 I've put a game in your game
Lastly, we've also came up with a 'game-in-a-game', which itself is more of a throwback than Creepslore, but still fits within the confinements and style of the main game. More details to follow this later. Until then, enjoy your Holidays.