This just in… Mech Warfare Co-op is now multi platform!
At least we try to make it.
FlyingIsFun1217 did some test on his Linux machine and created a successful build!
As proof we have added an image to our gallery.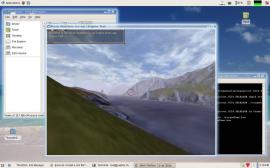 This is just proof of concept that Linux will work for Mech Warfare.
More information to come later on…
PS: We are still looking for talented developers.