The beta version of my newest puzzle game, Lime Rick is ready to play at www.kissmaj7.com/games/lime_rick_beta
The beta version already includes nearly all of the levels which will be in the final version. Some polishing will be made and I'll probably have to change the order of the levels to keep the difficulty curve more balanced. From technical stuff full undo feature is yet to be implemented and so currently picking up a key or rotten apple will reset the undo-memory in order to avoid unwanted effects.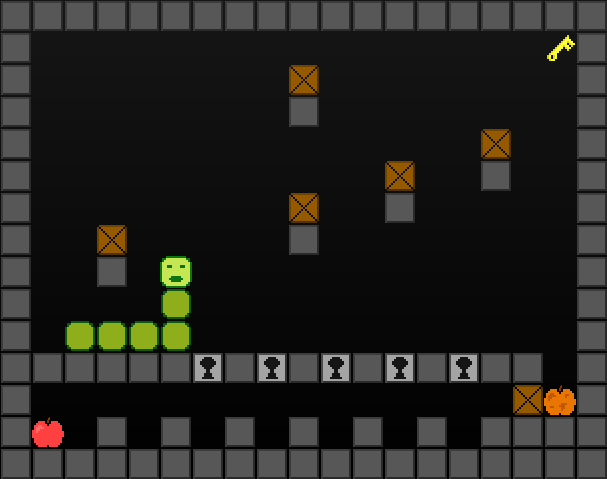 The difficulty of the game is extremely high in later levels so I am considering implementing a small hint system to avoid players to get too badly stuck.