Enjoy our shootem up tower defense casual game, if you interested in streaming and need a key hit us up at info@dabsterent.com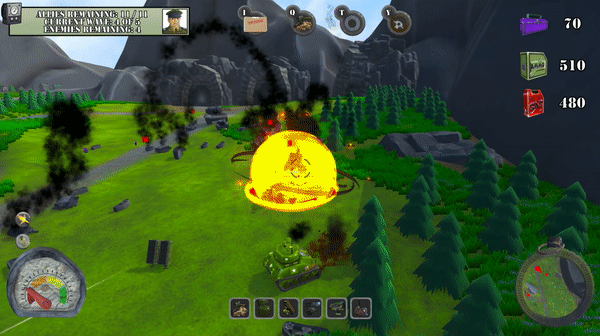 We want to thank everyone at indieDB for all the support, the emails from everyone really helped us push forward when there were so many obstacles.
We want to thank everyone on our Discord server, damn what a great community! You guys are the best, from the beginning when we cried out for alpha testers all the way through development.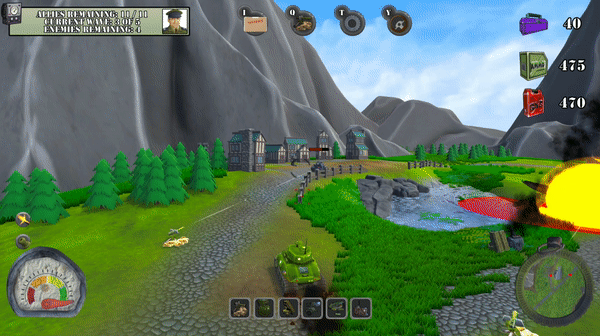 I posted this a while ago but just incase you didn't read it here it is again.
7 years in the making - lil' Sherman - it sucked for a while!
Just keeping it real!
Yeah we know 7 years is along time to make a simple run and gun/tower defense game like lil' Sherman.
But to be honest its been on and off for 7 years. Team members left and got full time jobs with big game companies, relationships got rocky, initial company Floppy Entertainment had a failed kickstarter, we then rebranded into Artific Games "Big Fail" which then ... relationships got rocky! , Artific Games dissolved "Thank god!" and Dabster Entertainment was born!
OH did I mention this all happened while working full time jobs with families...Yep truly indie and sometimes truly stupid!
lil' Sherman was shelved and on March 2019 we stared back up again. With a dedicated team and our past experience in failure our little run and gun/tower defense with some RPG elements game is about 1 month away from release on steam.
We've learned a lot since then and yes we are woking on that awesome game SSTR "our skills have improved", but even though lil' Sherman is a small game with a minimalist art style it will always be my personal greatest achievement.
Thanks for reading!
Mike