So we had a lot of feedback from our alpha testers on the turret selection ui. It was huge, took up the whole screen and was just ugly, we fixed that!
We are currently re-designing the garage upgrade system, the ui was also a mess.
Below are a few works in progress.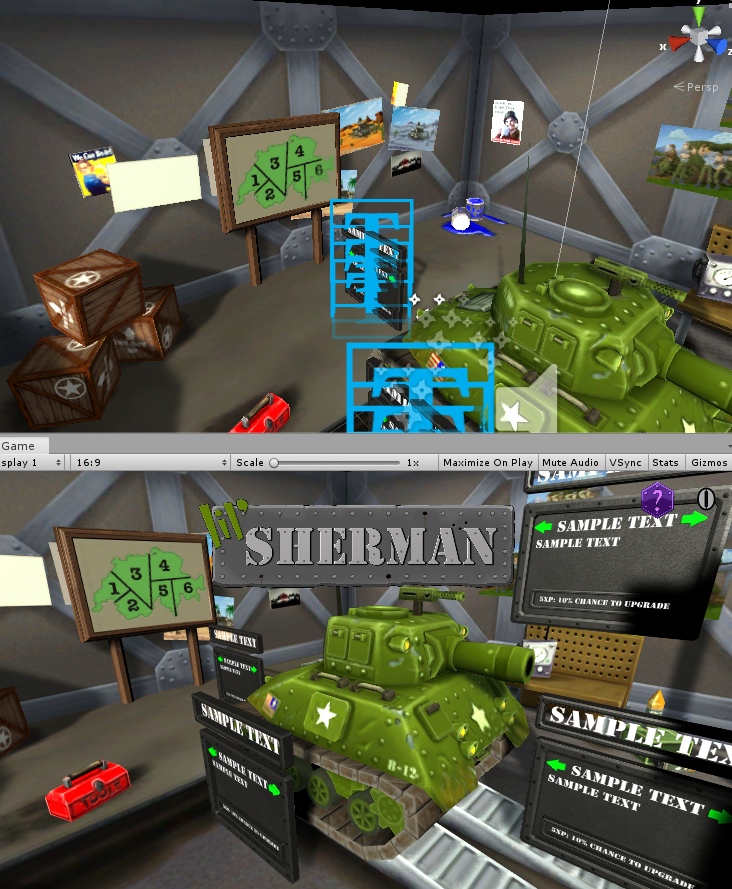 And finally we've added explosions!
Join lil' Sherman's community on Discord to contribute to the game's development and interact with the team.