Top Down Game Design
The deeper I got into level design the more I noticed unknown variables that could effect my design decisions. For example the Patriarch is an evil pope with fire and wind powers. I wanted to introduce the player to these powers by integrating them into the level before the boss fight. This was difficult because I didn't know exactly how the Patriarch will be using these abilities.
That's when it hit me. I was thinking about things backwards. If I focus on the boss fights first then I'll have all the knowledge I need to create the levels leading up to them! You don't plan a trip without researching your destination. (that's a saying right?)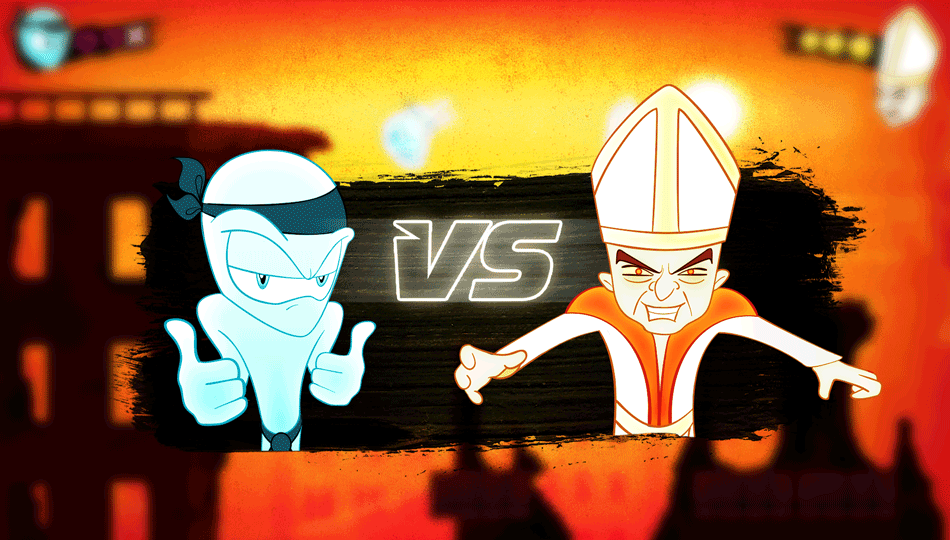 Ready to Rumble!
As of writing this I'm pleased to announce our first boss fight is ready for playtesting!
Having a gamepad is highly recommended but not required.
Controls can be found in the pause menu
You can press the "back" or "select" button to restart the level
I'd love you forever if you fill out this survey after you play the fight.
Alright, It's on! I'm well into the next boss fight so you can expect these every other month or so. It's going to be a fun year!