Closed alpha v0.03!
The new alpha version is being sent out today or tomorrow (Tuesday afternoon), depending on when this article gets approved. If you wish to become a closed alpha tester for Lightspeed Frontier then I encourage you to sign up on the official site and you may still be included in this wave of sendouts.
My sincere thanks to everyone who has participated in the closed alpha so far; your insight, suggestions and bug reports have been invaluable in continuing making the game better.
Changelog:
Additions:
Added "The Void" area which can be accessed through a black hole and left through the randomly appearing funnels. It's quite dangerous there, with the ship spawn rate tripled, so visit it if you want more of a challenge.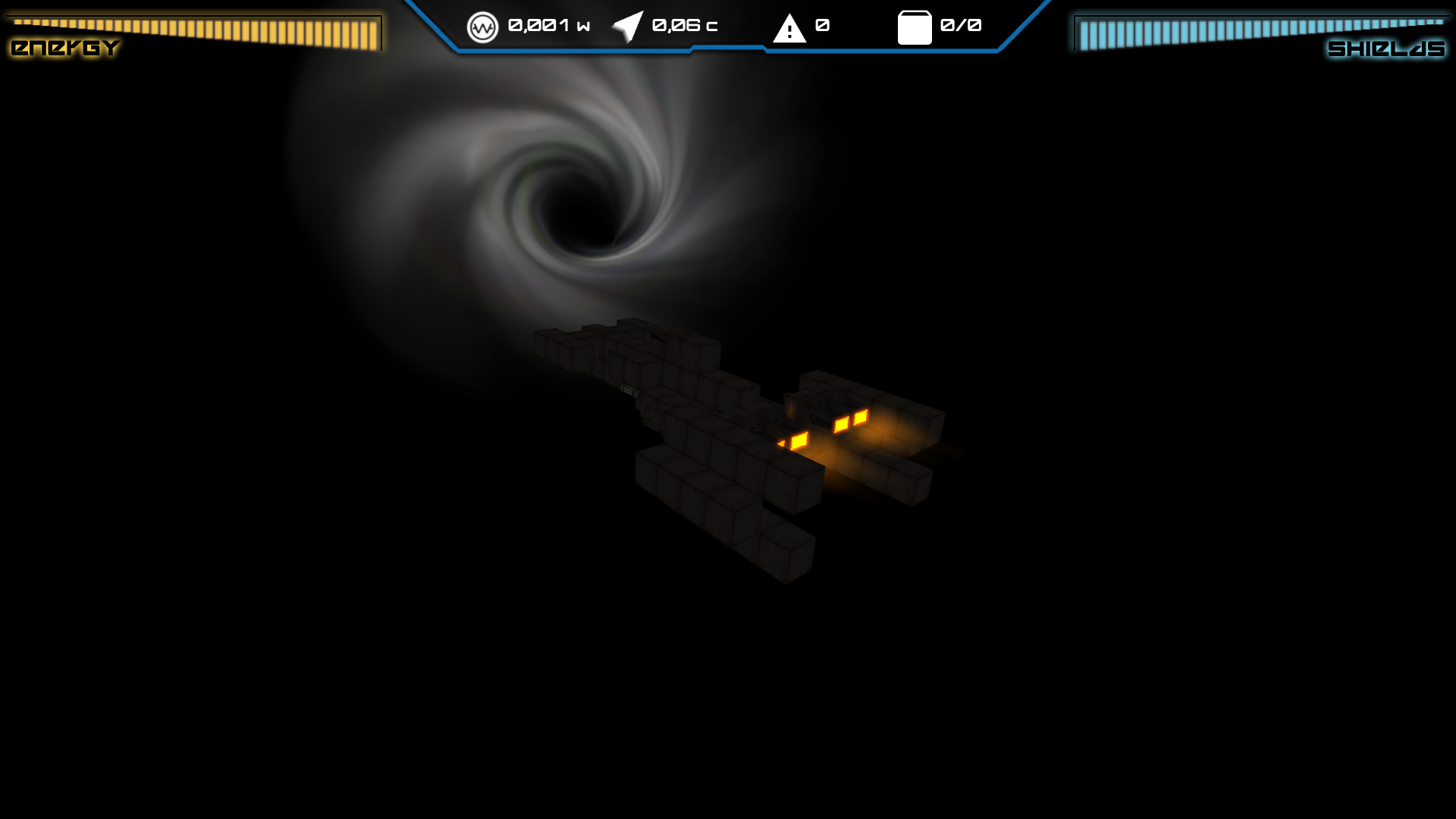 Added a collapsable infoscreen.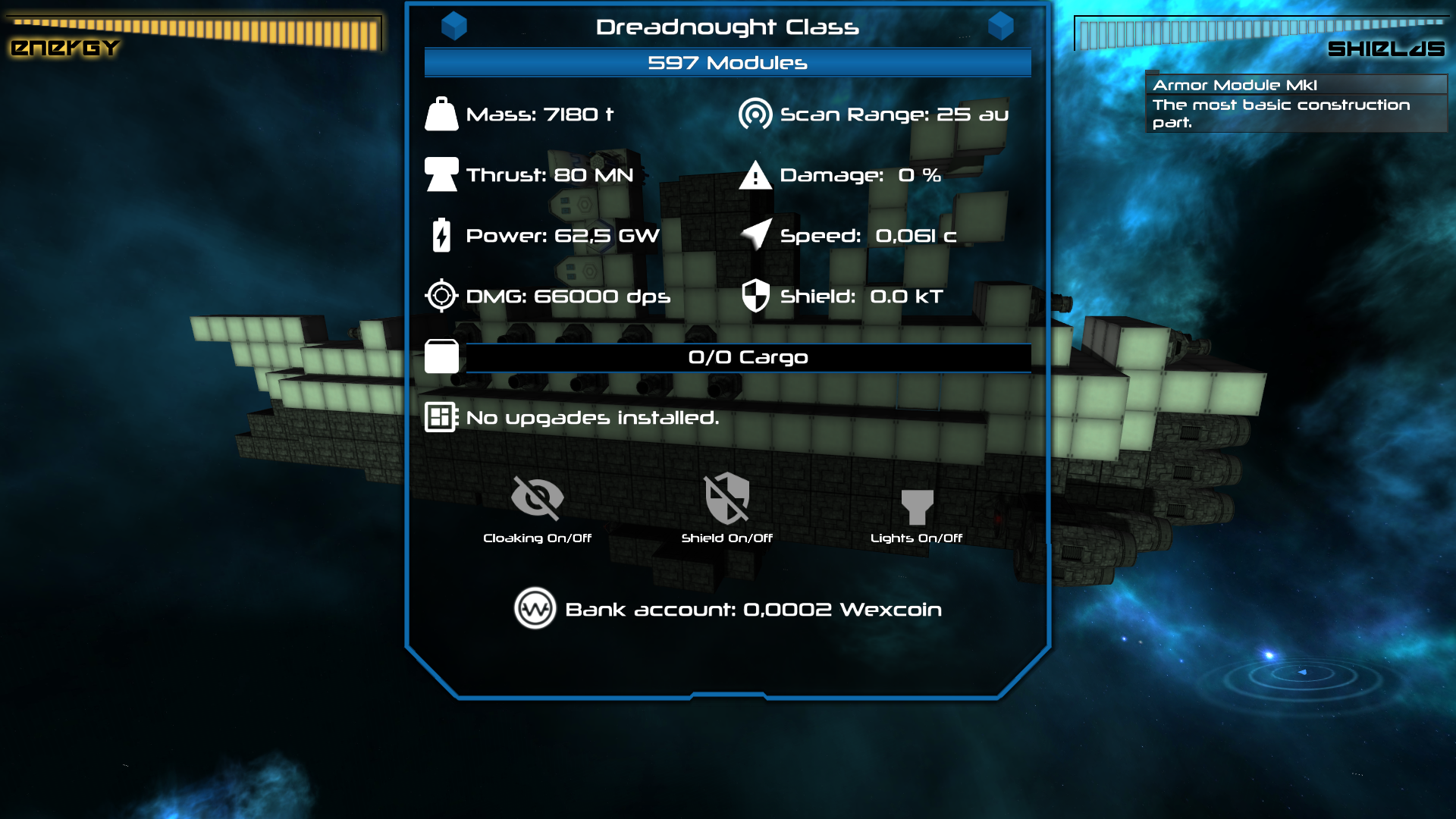 Added muzzleflashes to some weapons.
Added respawning after death.
Destroying enemy ships will reward you with a bounty in Wexcoin.
One new billboard.
Added master volume and sensitivity sliders in the options menu.
Shadows get disabled when building, and ship brightness gets increased a bit to make the ship more visible due to popular demand.
Changes:
Changed enemy ship spawning to a more arcadey mode, they now spawn around you soon after the previous one has been eliminated. They won't spawn around spacestations so you can build there in peace.
Changed star chart graphics to a more clean and less misleading style
You can now abort warping to other star systems by pressing R/MMB again
Destroying all command pods on a ship will now automatically destroy it, including the player's.
Removing the last command pod from your ship via building will detach all modules from the ship. (Temporary, until empty ships are introduced)
Elimination quest removed due to odd bugs.
Reparing is now faster.
Fixes:
Attaching modules in the tutorial now registers when they are actually attached, not when grabbed with the mouse.
Enemy ships will now prioritize nearest hostile vessel instead of going after other NPC ships over the player's.
Countless small fixes.
---