Lights, Camera, Action!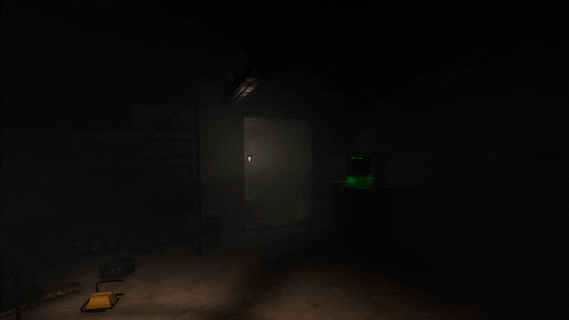 Hello everyone!
Our game has been so well recieved these past couple of days that we've decided to create regular devlogs, so here we go!
Today we're bringing you some of the behind the scenes of Geiger's Ticking development. This includes composition of scenes, light placement, particles, effects and performance.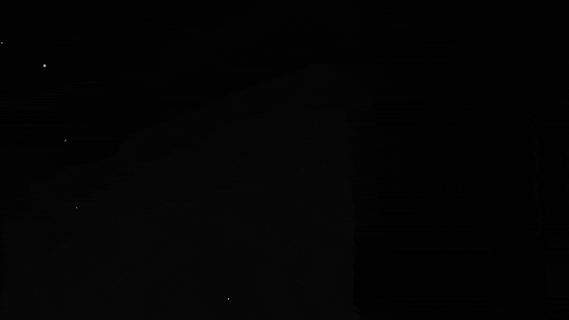 Our scenes are made arround one single principle...
"Make it a mess, but make it the best mess!"
Firstly, everything is built nice and clean. Then the destruction process is started, placing rubble, heavy machinery, pipes here and there... Then some screenshots are taken and... Repeat the whole thing. Repeat, repeat, repeat until we have enough pictures for comparison.
After this hugely time-consuming process, an internal voting is done (which is not that hard because we´re currently three people).
We get real images of Chernobyl's powerplant and related facilities from the old USSR and compare them to what we've done so far. Then the ones that look less like the real deal are removed.
Afterwards, we´re left with just three screenshots, and then we procceed to vote and finally, a decision!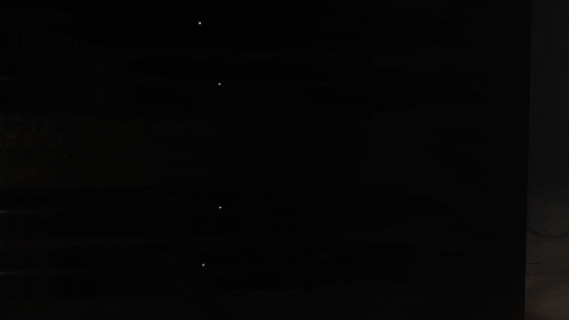 Lights? Lights... Lights!
Okay, so why are they so important? Well, they play a huge part on making the whole atmosphere scary!
You may not be or never have been scared of the dark, but deep inside everyone is afraid of the unknown. It's our nature!
What was done to achieve this was to give scarcely enough light to the bunker so that you, the player, feel moderately safe, and when leaving the bunker there's a noticeable contrast that changes that state of safety.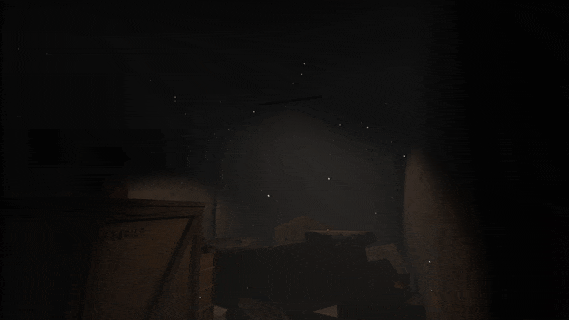 Finally... Effects, PARTICLES!
These are what we like to call the binding agent. Why? Well, they are what blends everything together, making everything seem to fit in the scene and ultimately what takes the scene to the next level!
It's important not to overdo it though. Really, we're not joking! Not only it will eat your framerate, but it will make your game worse than "meh". Always place only the necessary!
Fog - Represents the dust from the explosion. Also helps spreading the light accross the scene.
Radioactive Dust - Represents dangerous radioactive particles that add to the eerie feeling.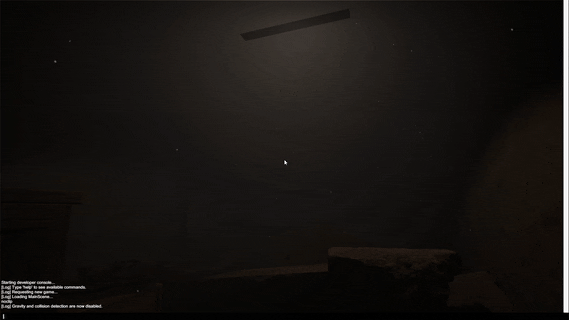 One more thing... The mighty invention of RADIATION!
We try to exagerate a little here, wanting you to feel a bit uneasy. Therefore, drastic visual feedback is needed. Highly convincing, huh?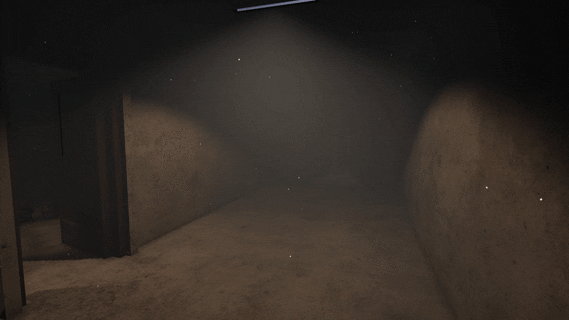 Finally, we´ve reached the end of our devlog today. We hope that you liked it and we'd love to hear feedback from you guys! Should we keep making these? Is there anything that you'd like to see?
Until next time, and watch your backs! He is watching you! (Can you spot something on the picture?)