Posted in Marketing & PR | Sep 3, 2013 | by Tiare Feuchtner
Today was a very special day for Zeppelin Studio. After all it doesn't happen every day that our every move is recorded and it might all be broadcast for the whole world to see. So you can probably imagine that the night was somewhat restless for all of us.
Shortly before 10am we met up with the ORF-team at the FH Technikum Wien, where it all began. (ORF = Austrian national TV) Vanessa, Flora and Martin arrived carrying a huge camera, tripod and large bags full of intimidating equipment. We said our hellos and were rushed into action, because the grey skies were already threatening to release a tempest upon us.
We were told to walk through the doors of the university building, behaving as naturally as possible. Have you ever concentrated on how to move when you walk naturally? How to survey your surroundings casually, without actually ever staring at the camera? Are you conscious about which hand you usually open a door with and what you do with your coat and bags meanwhile? It was unbelievably complicated! And worst of all was that we had to repeat it several times in exactly the same way: walk towards the doors in the same order, appear to be having a natural conversation and everyday thoughts meanwhile, then open the doors and file through one at a time, and take up positions again outside for the next shot.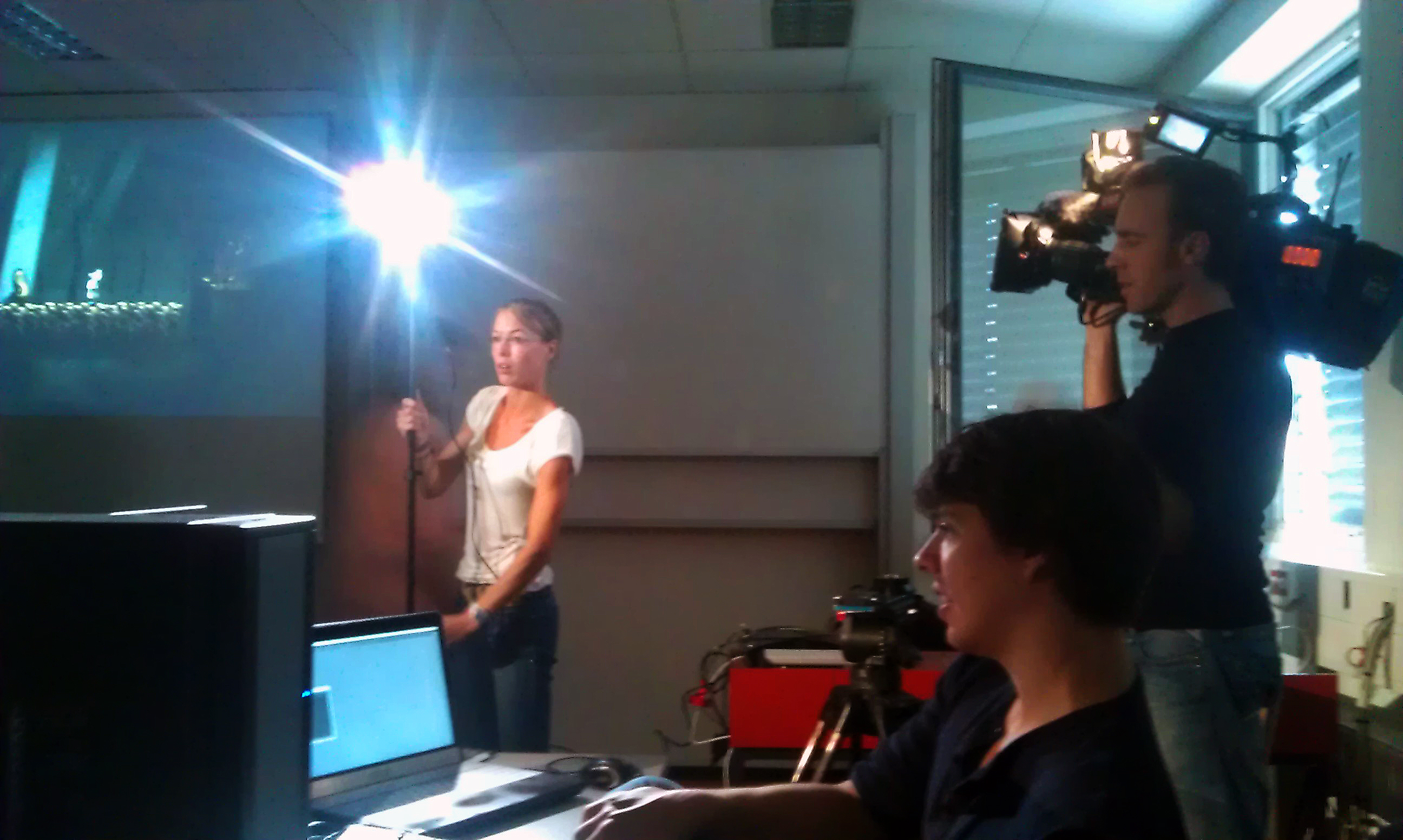 The next scene was recorded in the Game Lab, where we were supposed to pretend to be at work. This turned out to be incredibly easy – we simply began to work in earnest, discussing the redesign of the website, design of the boss arenas and project management. We were happy with the work we got done and the TV crew seemed satisfied as well.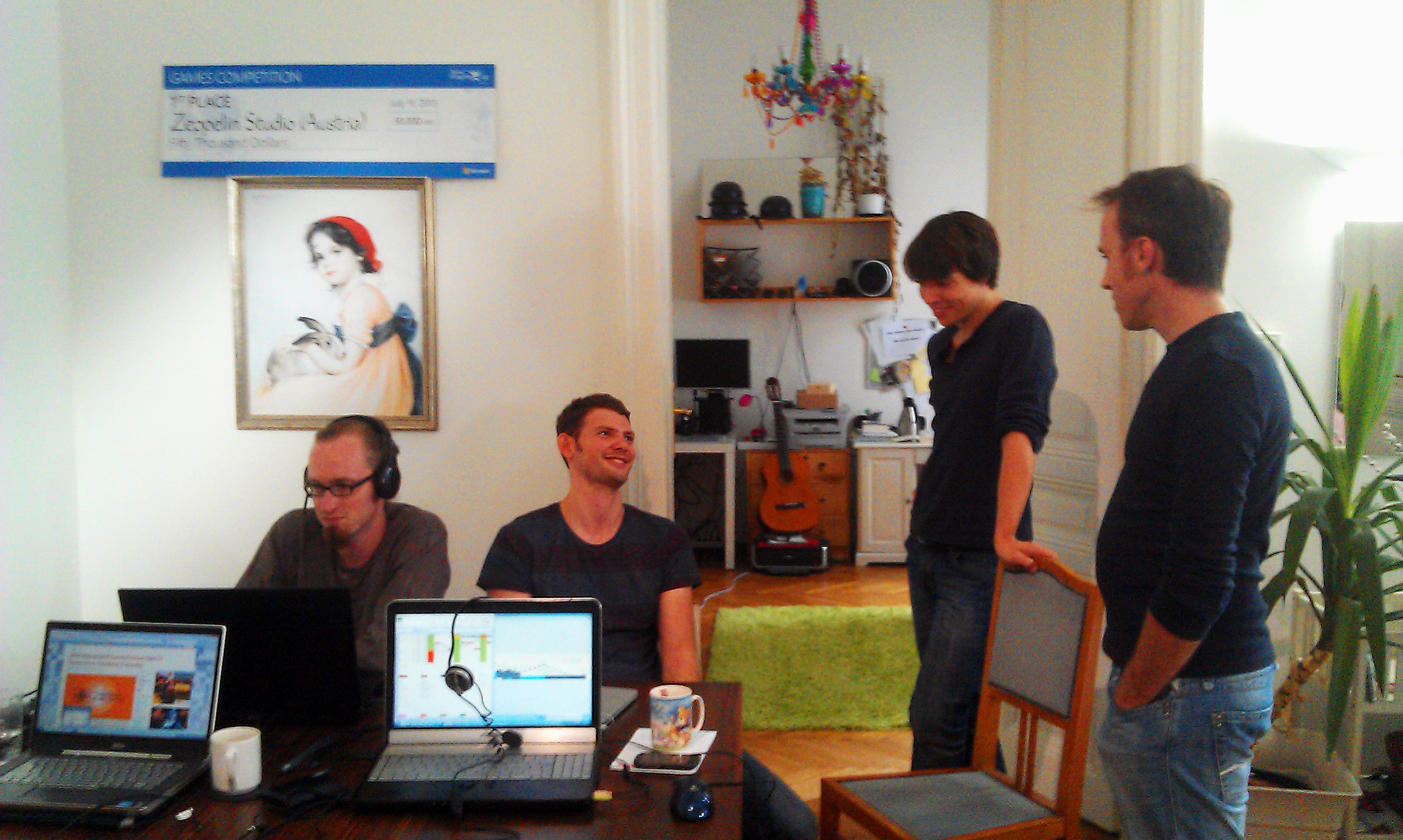 After a quick interview with both Zeppelin Studio founders Philipp and Michael, we transferred from the university to our "office". Quite frankly it's our Artist's beautiful apartment, where we usually get together to work.
The afternoon rushed by with lots of fun takes including recorded Skype sessions and two more interviews. In between we completely forgot that we were being watched by that monstrous camera and it almost felt like a regular work day. Almost.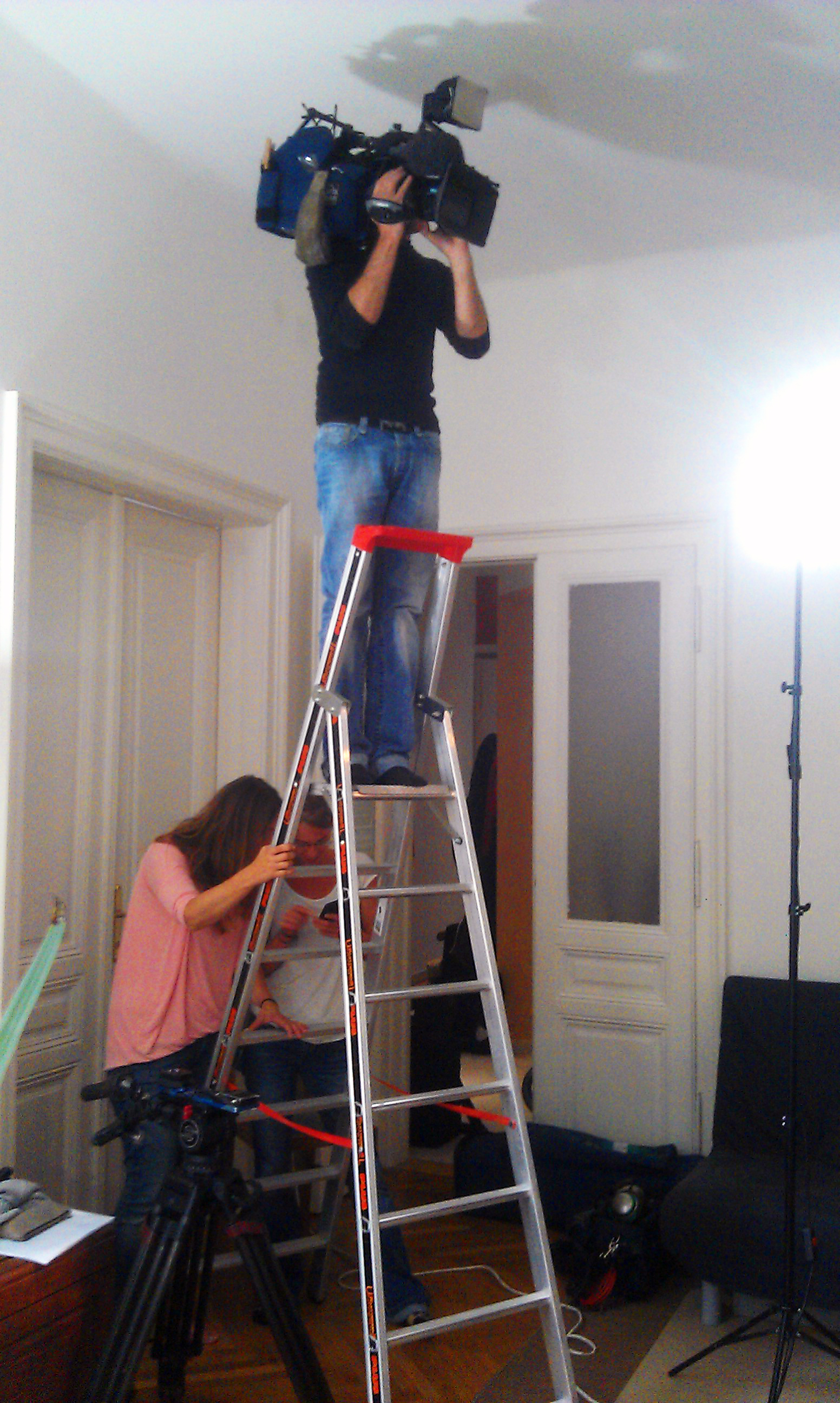 The thought that our faces will be on TV screens all over Austria is still absolutely surreal. In a way we're dreading the moment – it's terrible to see oneself walking and talking. But on the other hand we can't wait for it to happen (we'll let you know, as soon as the airing date is known!). It's an amazing opportunity for Schein and Zeppelin Studio and we want to thank our awesome ORF TV crew for making this happen!