We're happy to announce the release of the first demo of our new project, Lightless!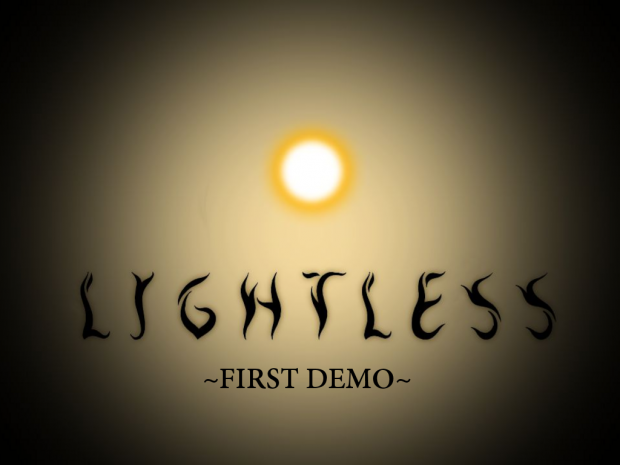 The demo consist of a simple level with a simple goal: reach the exit. We also added two items to collect (probably we'll give them a role, like unlock secret levels and bosses).
The development is still in its earliest stage and this demo is just to let you taste what we are currently working on, so the next demo may be a little bit different. You can download the demo from here or here. In both pages you can find more information about our next plans.
What can I find in this demo?
The demo, as written above, is a simple level. The various elements are:
- Checkpoint
- Collectionable Items (we'll find a use for these later)
- End level gate
- Thorn Trap
How much the final version will resemble this demo?
The final version more or less will have a very similiar gameplay. We're evaluating others implementations, like power-up, level up system and others type of traps. The game will be structured in zones in which you have to clear 3-4 levels to access to boss fight and move to the next one. The difficulty will grow as the game progress, so in the end it'll be a lot harder than the initial stages.
Will it have a story?
We're working on it, but yes.
When can we expect the next demo?
Not less than 2-3 weeks. The next playable preview will be a boss fight battle, but we're still thinking how to structure it.
Can we give our feedback and suggestions?
Absolutely. You can use one of our pages (listed below) or write a comment on IndieDB, we'll read them all!
Our pages:
Website
Facebook
Patreon
IndieDB (Game Page)
IndieDB (Studio Page)