Hello,
We haven't been working on many new features this time, but this doesn't mean we haven't done anything. This time we've spiced up the graphics a bit and added a new resource collection tool.
Lighting and Shader
Up until now the game was unlit and didn't have any lighting. We thought is started to look a bit flat and depthless. To fix this we added lighting to the game. The problem we had was that it looked weird at first, realistic lighting/shading on models with pixel graphics. So we added a cell shader to our models.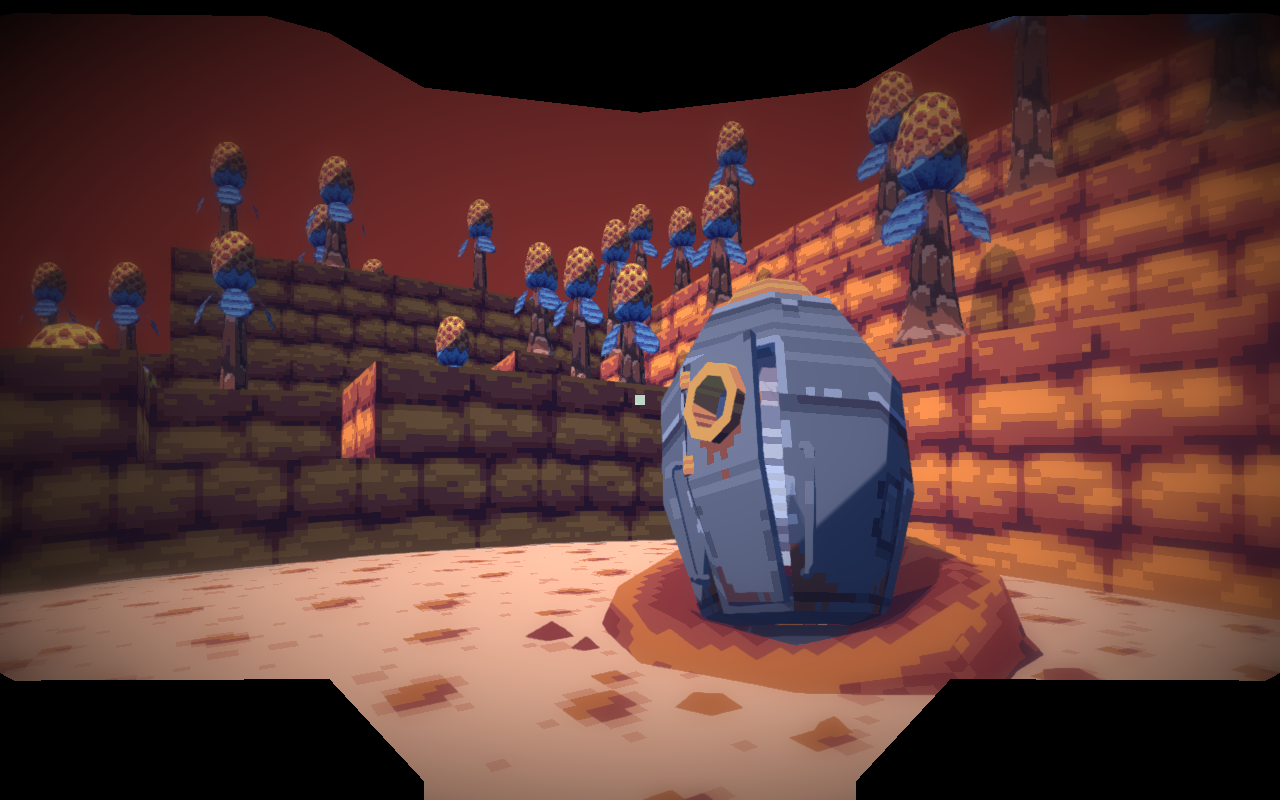 The Harvester
This is the new tool we've added. Before we only had the drill to obtain rock/ore like resources. But we like the idea of collection many different things. So we've added the Harvester. Just like the Drill, you have to stand near a "Resource deposit" and use correct the tool to harvest the resources. We also improved the models of the Drills and made a model for the Harvester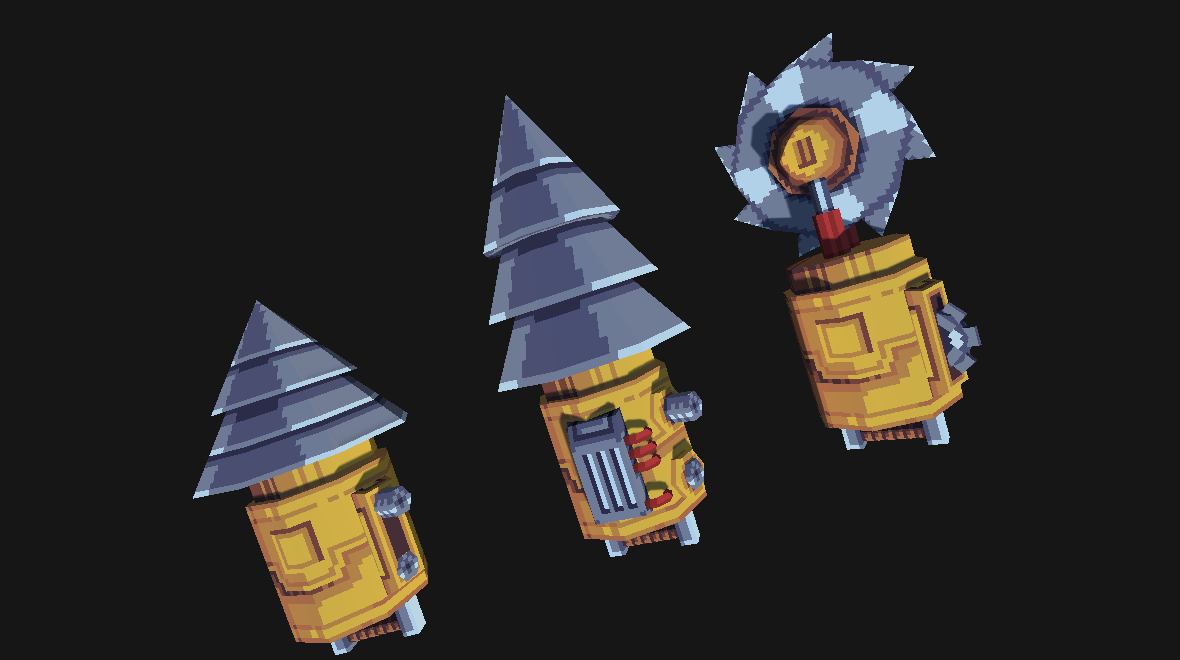 Hologram
A nice addition to this update is that we've added a hologram UI. When you get close enough to the hologram it will display a screen with text. We are capable of adding multiple pages of text which you can review by pressing "E" at the end of the dialog. This way we can add little story element and maybe even NPC's.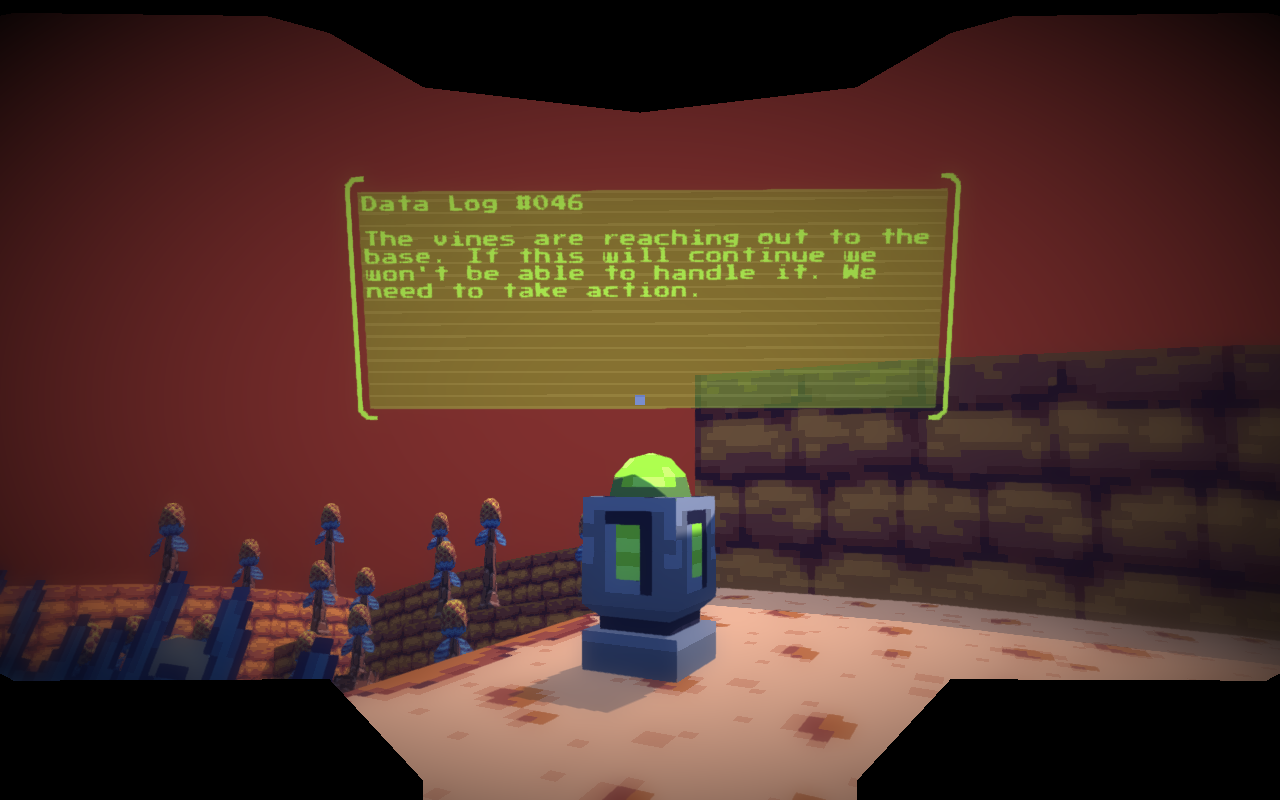 Thanks again for your time. We hope that you enjoy what we make and share with you.