Lift mod news 18



After some down time production has picked up! read on to find out how.


We have decided to go back to the basics as far as programming goes. for the past few months
a series of tools have been in the works and were eating up a lot of time. It was decided
early last month that these tools were going to be pushed back to after launch. This gives
the game itself top priority! So for the first time in a long time progress is being made.
On top of that we have managed to get another coder on board to play as assistant coder.
This way the two of them will be able to bounce ideas off each other and get projects done
in a timely fashion.



We have sectioned off portions of the map and begun finalizing them. We are pretty much starting
at the front and working our way back. We have been at it all day just playing around with
props and placing things where we think they look best.
If your interested in mapping for Lift, please take a look at our open positions at the bottom
of this news post.

Our composer 5AM was out for most of this month "on the road" , so I decided to post one of
his WIPs for everyone to take a listen too. Its still something hes working on but after some
tweaks it should be an interesting addition to our library. The Relativity track has also
been updated.

Lift- A Eureka Seven Mod Mod for Half-Life 2 Quasar audio - Mod DB
And in somewhat related news, here are my headphones.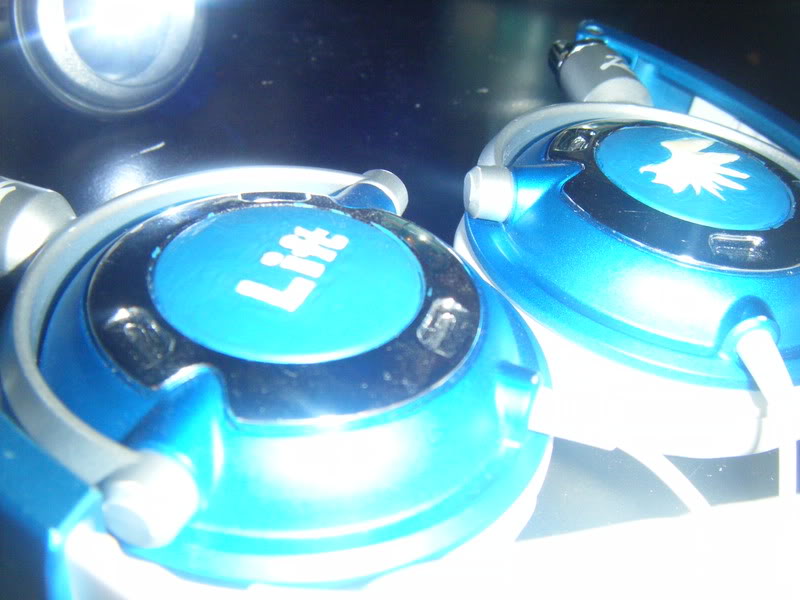 Our 3D department is always active, this month we have a good hand full of things that are in
the works. On top of that we have a new Modeler on board. Torchling has become our first
character modeler, and you will be blown away at what hes making for us right now, that's
next month im afraid!
First off Doug has updated his Monsoono LFO and the bus model. The LFOs head has been remade with a few more additions here and there. The model is 100% finished now and is in game and animated thanks to Cerebrate.

Doug also touched up the bus model with a few added details. And optimized or Xenogears LFO,it
should be ready to skin very soon.


Cerebrate has been hitting some of our models with ambient Occlusion, this gives our models
a little dash of awesome. the addition of ambient occlusion gives our models a bit more of
a detailed look, while still keeping with the anime styled theme.

And I (Plinkotink) have been completely remaking The Type R 606 LFO. As some of our older
fans may know, the 606 was our first LFO. It was somewhat rushed and I have been wanting to remake for some time now.

Mapper: We are now taking applications for mappers. Must have good experience with Hammer.
experience with large open maps is a plus but not required.
Web master: We are still looking for someone to take care and maintain our web site. It is in
need of a face lift or a total overhaul if you would like.
Coder: Lift is in the market for a coder. The position is paid, if your interested please send
you application to the E-mail below. experience needed in C++ and with the source engine.
E-mail at Lift_mod@yahoo.com thanks!
Thats it for this month folks! We are trying our hardest to get this thing out by our original release
date! hop on our forums and show your support! Lift.12.forumer.com