Lift News 15: An update from all of Lifts departments.

For the past few months our dedicated coder Kezeali has been working himself to death getting the source code to run smoothly with Python. This goal is very close to being achieved, however there have been a few pesky bugs along the way that have plagued our poor programmer. However I am happy to say that once they are ironed out, we will be moving onto some more interesting coding ventures. All in all, August will be an interesting month.


Over the last month we put our map on high priority. Usually we all have our own separate tasks to work on, but I thought it would be fun to come together and all work closely on a short term goal. This goal became the Lobby areas of our first two maps "Special Spot" and "Gekko State". Doug was quick to jump on the idea of props, which quickly turned into what we are calling the Prop War. Basically we got about
a months work of props done in 5 hours. and we have a quick peek at the fruits of our labors.


Even Cerebrate our modeler/animator took time off to join in by finishing our shop van. This is really your first look at one of our shops for the Special Spot map. This is the Ref board vendor.
I got a chance to make an LFO this month and I decided to make an LFO that I've been wanting to make from the beginning. This LFO is based off of the Gear Welltall from an old Squarsoft game called Xenogears. Since this mod
is in some ways a tribute to Eureka Seven, I figured we could pay tribute to some other great things. If you haven't played Xenogears your missing out on what has been called one of the greatest RPGs of all time. Its still
a work in progress but heres a few shots of it.
Don't forget to take a look through our images, some WIP pictures have been updated. Just look for the red and black mark in the corner.



Our head music composer 5am has been working very hard on a cover for one of the favorites off of the Eureka Seven soundtrack. The song is titled Story writer and is in the final stages of production. Too much effort has been put into this song to have you just listen to it so we will be putting something together for you to watch while you listen to it. We will try to get that out next month. Hopefully this picture of PlinkoTink in the recording studio will help tide you over.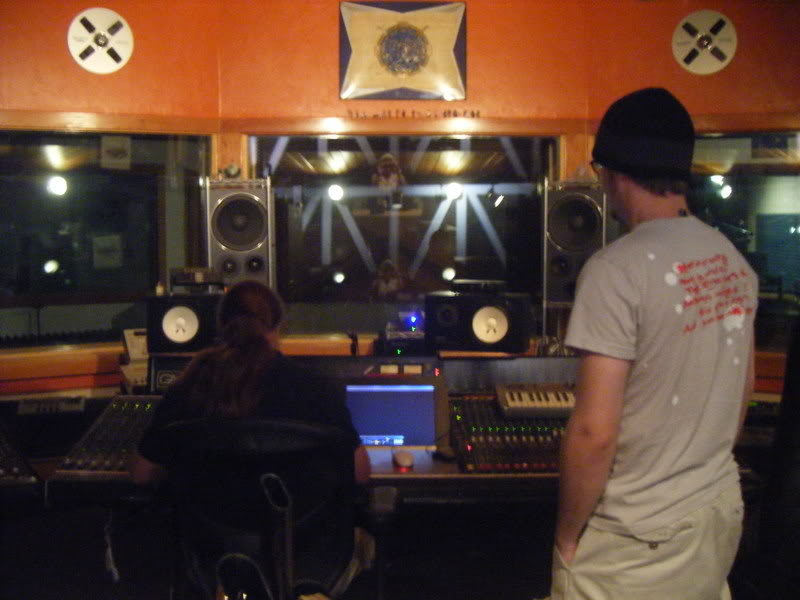 We recently made the switch to Orange box source. We stood in awe at all the interesting new things we could do. We then stood in disbelief as our Special Spot map was sucked down into a bottomless hole that could
only be called "Hunk overflow". the map is now un-playable, but thats not stopping G3njo! He as already reconstructed a good portion of the map in order to combat the evil that is hunk, and his overflow. Just word to
all the other mappers out there, orange box does not like giant maps.

Music Composer: we are currently in need of some one with musical talents!
we are looking for a composer who knows their way around classical music.
Concept artist: We are looking for a talented artist that can draw an assortment
of things. Right now we are need of weapon designs, LFO concepts, and
Wallpaper designers.
That will do it for the month of July. Take care everyone and as always, keep an eye on us.