We are excited to announce that Life Goes On: Done to Death, the game where you must die to progress, is now available on PS4 and Steam! We spent the last two years improving our original game, Life Goes On, to bring you this updated and expanded version that is bigger, better, and packed with tons of new features!
Get the game right now for 25% off the regular price on PSN or Steam! (If you own the original Life Goes On, the update is FREE!).
So What's Life Goes On: Done to Death?
Life Goes On: Done to Death is a comically-morbid platformer where you guide heroic knights to their demise and use the dead bodies to solve puzzles. Wanting to live forever, a mighty king sends his army of knights to find the Cup of Life. On this quest, you will summon knight after knight to be brutally sacrificed.
Impale knights on spikes to create a safe path. Catch a knight on a saw blade to land the body on a button. Freeze knights into blocks of ice to reach higher ground.


You'll also electrocute knights to open doors, blast knights out of cannons, and even zombify a knight to be your violent, slow-witted friend. As you journey through treacherous and trap-ridden worlds, you'll show no mercy to solve each challenging puzzle.
What's New in Done to Death?
Like the original, the fun in Life Goes On: Done to Death is figuring out how to kill knights in all kinds of morbid ways and solving puzzles with dead bodies. And now that experience is even more fun, laughable, and challenging with all the new features we've added.
More Trap-Ridden Levels!
There's now over 65 levels (almost doubling the playtime of the original game!) within four vibrant, colorful worlds—this includes a fourth world called The Ruins that is set in the sky.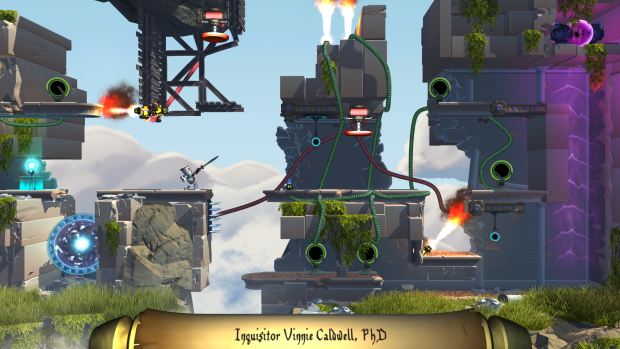 More Morbid Ways to Die!
You'll be killing so many knights, you might even feel remorse! We've added more ways to kill your brave knights, such as zombification and blasting knights through portals. And be careful, you never know when you might get crushed!
Unlockable hats and weapons. (Silly ones, of course!)
Can you find the Cup of Life wearing a horse head? On top of solving puzzles, you'll be able to unlock amusing hats and weapons. Your knights will spawn wearing silly hats, like beanies and berets, and wielding even sillier weapons, like dead fish and spatulas.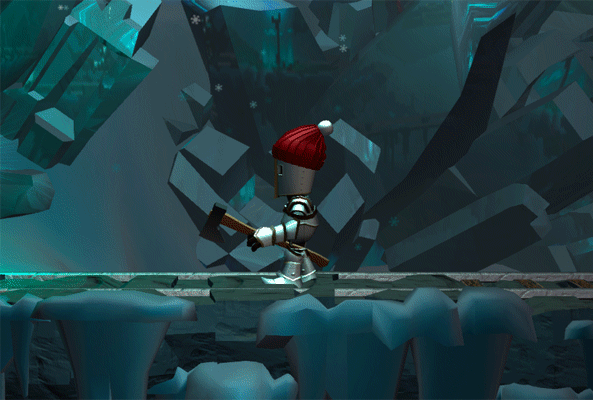 Did we mention that Life Goes On: Done to Death also includes a kick-ass boss fight, extra-difficult challenge levels, a map-integrated storyline, an armoury to check out all your hats and weapons, and other new features that make death even funnier and enjoyable than before?
If you're new to our game, we hope you love it. And if you've played the original, we hope you love the updated version!
Get Life Goes On: Done to Death for PS4 or PC now!