Finally another pre-alpha! It's been way too long, but that's mostly because there have been so many changes! You may have noticed that there was never a 0.0.3.0 release. Well that's because this release is so drastically different from 0.0.2.0 that I felt just calling this release 0.0.3.0 would be a disservice to it!
The most obvious change in this release is the major graphics change. We've upgraded! This is how Life, Afterlife will look from now on, and I think that's a very good thing! We've also included the Afterlife in this release! We're still working on getting the kinks out of making the enemies you kill be there, but you can get there! You also don't revive from where you died yet, you just start the level over for now. Oh yeah, and there are 2 levels you can play in! The first level has enemies, and the second level has elements that will be implemented in the next pre-alpha release. It's also impossible to get anywhere in the second level, so you'll have to exit the game and erase your save file to start over again... Also included is music and sound effects! You may have some sound bugs—I've seen a couple that I haven't been able to duplicate yet, so you may or may not experience any.
On top of the gameplay elements, we've added a nice little menu and save functions! It's not much yet, but this game is going to end up being long enough to want save functions. All of the controls are in the Game Information menu item instead of on its own screen. It just looks nicer that way. There's also a link to this changelog listed there.
Screenshots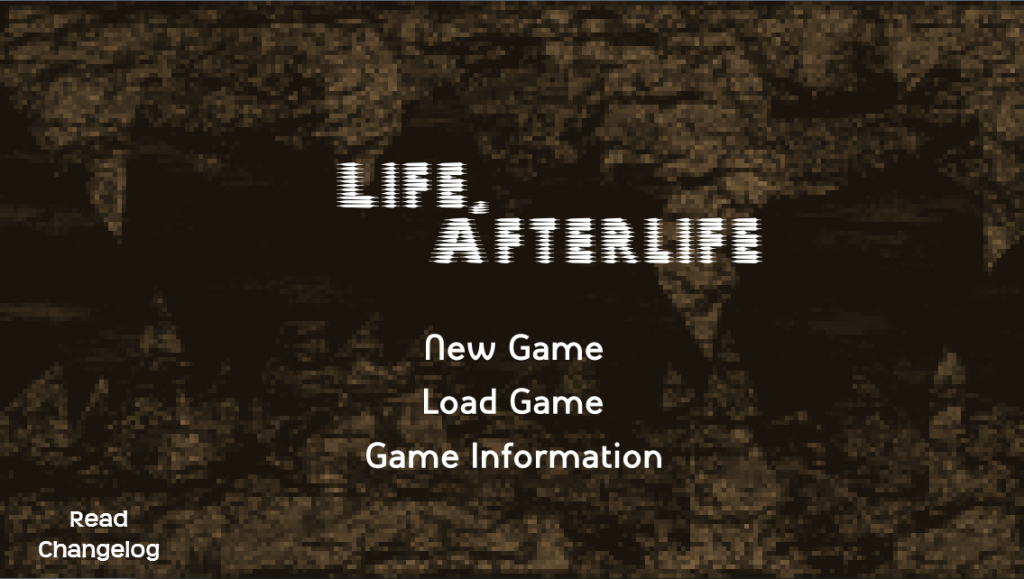 Main Menu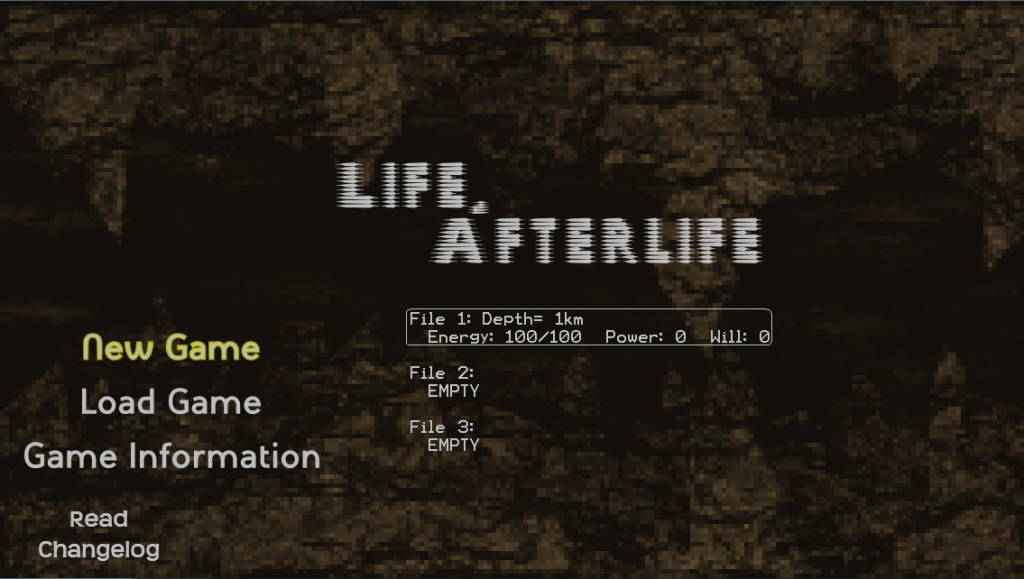 File Selection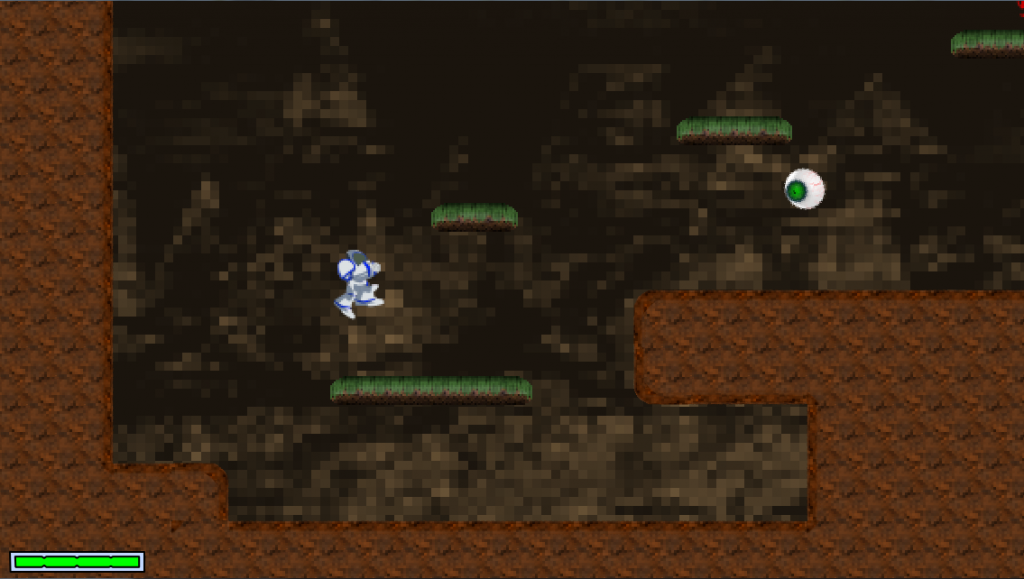 Gameplay 1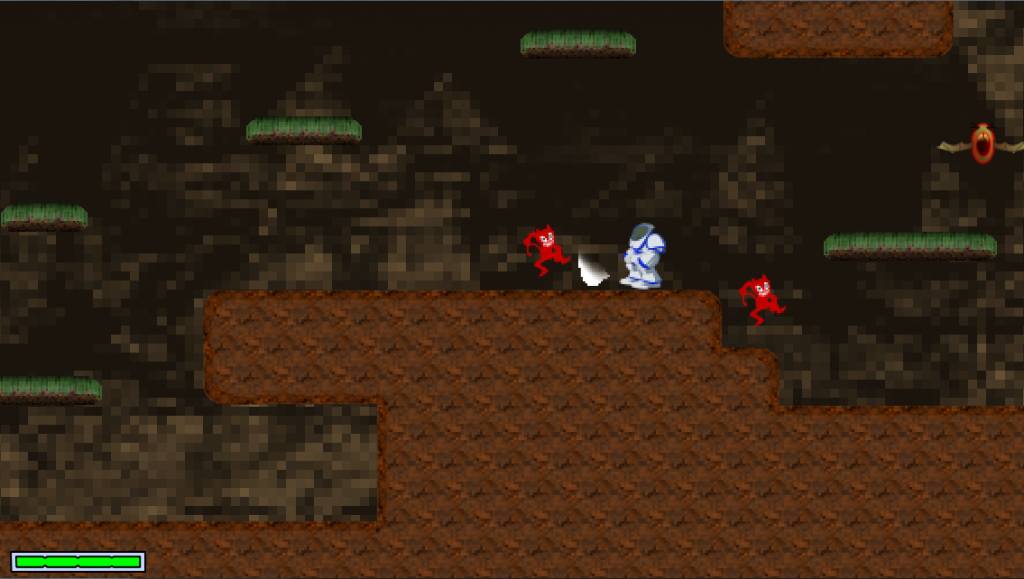 Gameplay 2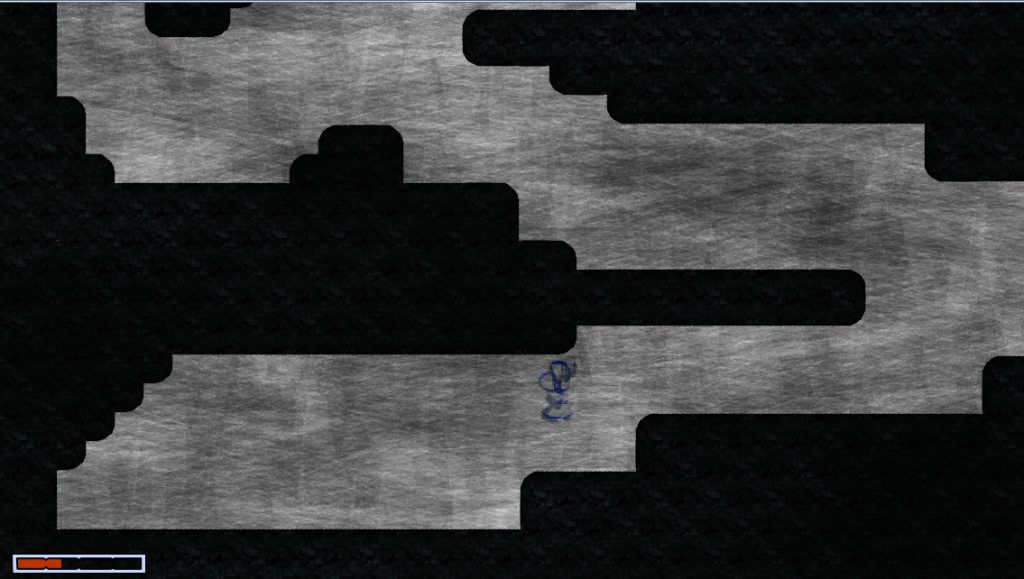 Afterlife
Changes since 0.0.2.0
Added Menu
Added Music and Sounds
Added Save/Load Game Functions
Major Graphics Update
Added HP bar
Added Afterlife
Added Level Design Skill
Made Monsters More Frail
Made Monsters Strong
Removed Bottomless Pits
Planned for Next Pre-Alpha Release
Populate Afterlife
Make Death Position Persistent
Make Loitering in Afterlife Punishable by Death
MOAR MONSTERS
MOAR LEVELS
Tidy Up Code
Bug Fixes
Maybe Add Story Sequence? Probably not. That should be a surprise...
Download Pre-Alpha 0.0.4.0

Thanks for playing! Please leave your feedback wherever you want, be it in a comment on the Devlog, a Tweet @AlamantusGames, a Tumblr Ask/Fanmail/Reblog to AlamantusGameDev, a message on our Facebook Page, or a contact via the Feedback Box on the About Page. If you don't use any of those places, we won't get it, so please use any of them!