Originally posted at Alamantus.com
Oh man, here it is! It's been a week and I feel like I've already done so much! In today's pre-alpha (not pre-pre, this time!), I present some temporary/potential environment graphics, 3 new enemies, and enemy and player knockback! I'm considering upping the graphics quality a bit more, but only if I can find someone to draw for me... Let me know!
Anyway, here are the release screenshots for 0.0.2.0: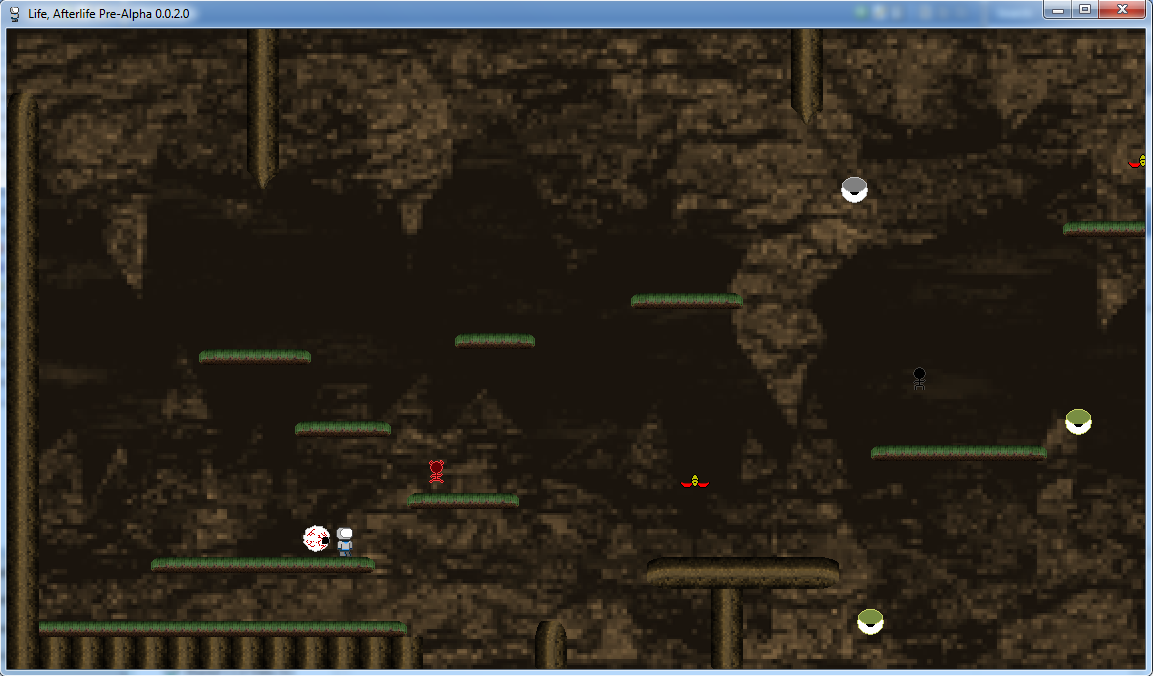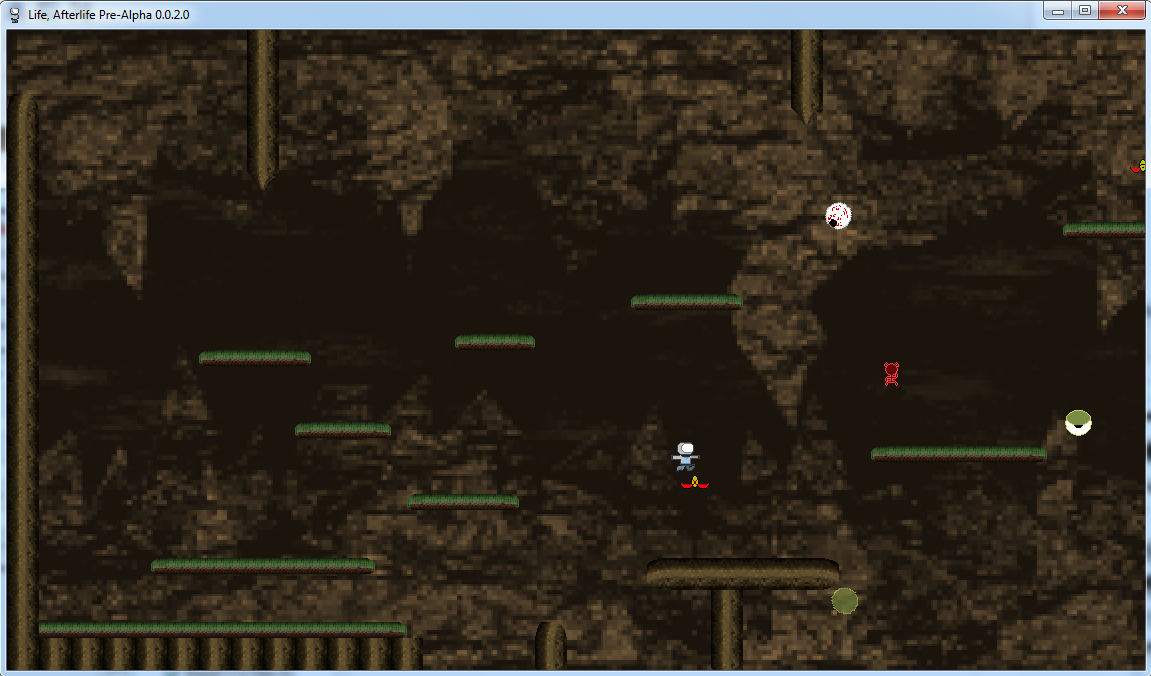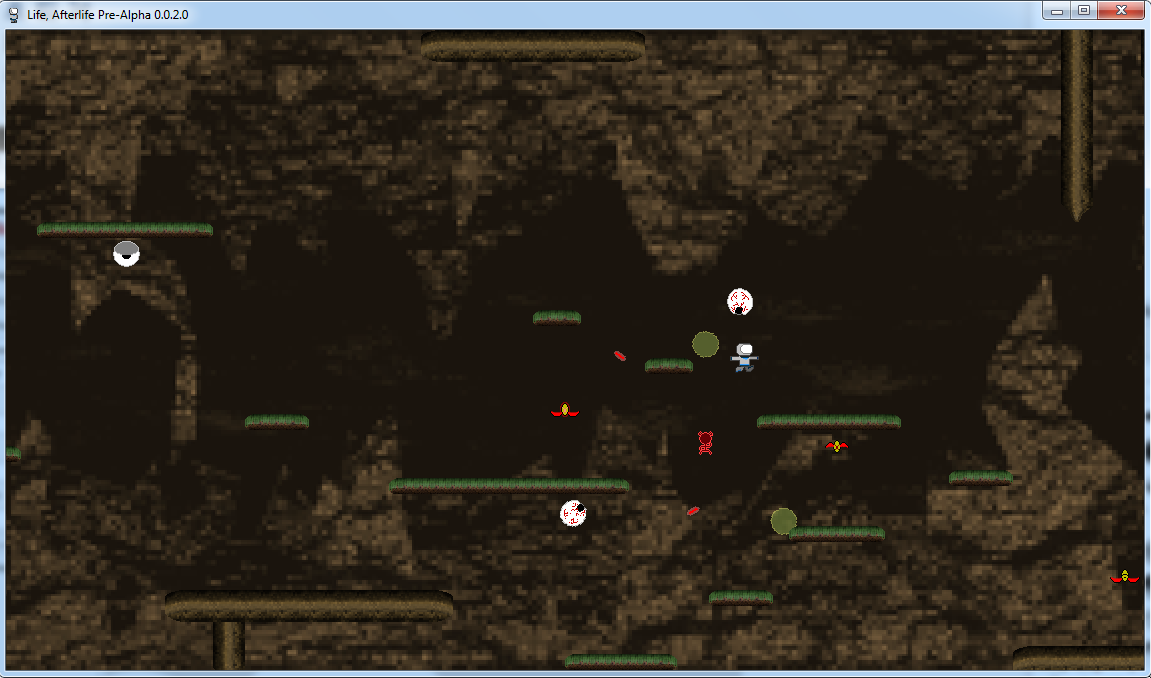 You can download Pre-Alpha 0.0.2.0 at Indiedb.com
If you have any suggestions or ideas or if you would like to help me with game art, go ahead and email me at gamedev@alamantus.com or leave a comment here!
Here's the text from the game info screen:
One week later and I feel like I've come so far! I've fixed the majority of the platform bugs, added 3 new enemies with minimal A.I., some nicer-to-look-at test graphics, enemy and player knockback (which is still a bit buggy), and probably some baddie-busting fireworks. I'm still having some trouble with the climbing/hanging movement animation, but that's not really that important at the moment. No Afterlife yet--heck, no HP yet, but that'll be the next thing I focus on for the 0.0.3.0 release, I think. Anyway, I hope you enjoy the little updates I've made since last week! If you have any suggestions or ideas, go ahead and email me at gamedev@alamantus.com, but don't send me spam or else I will haunt you in your darkest hour. O_O

Controls:
A: Move Left
D: Move Right
Space: Jump (Press twice for double jump)
Arrow Keys: Attack (You can only attack downward when in midair -- be careful what platforms you break!)
W: Hang from bottom of platform (hold to stay hanging -- you cannot attack while hanging)
S: Duck
S + Down Arrow: Fall through platform (Any platform except big rocks)
F1: Re-show game info screen
F2: Take a screenshot (Saves to C:\Users\\AppData\Local\Life, Afterlife 0-0-2-0\screens, but the RGB color channels are inverted for some reason. Hopefully that gets fixed soon. Also note that Screenshots taken in the current game session will overwrite any previously saved screenshots!)
F11: Toggle Fullscreen
Esc: Quit Game