This update will give the community a first-look at the early development of the leveling system within R.A.T.S. As you accomplish each mission in the world of R.A.T.S., whether it be defeating your enemy on the battlefield or joining forces with friends to fight off endless waves of fierce insects, you will be rewarded for your skill in combat. Not only will this give the player access to new weapons, but in the near future you will be able to unlock attachments, weapon patterns, and cosmetic items/patches that may be sewn or pinned to your uniform (showing other players your time in service and skill).
Below is an image showing off the early works of the experience system. As you can see in the top right corner, the player has earned level 10 and is on his way to 11. The player is currently sporting the M16 rifle, which is the standard issue for new Rodent Recruits. You will also notice that the battle is taking place in the excitingly claustrophobic cooperative map "Hall."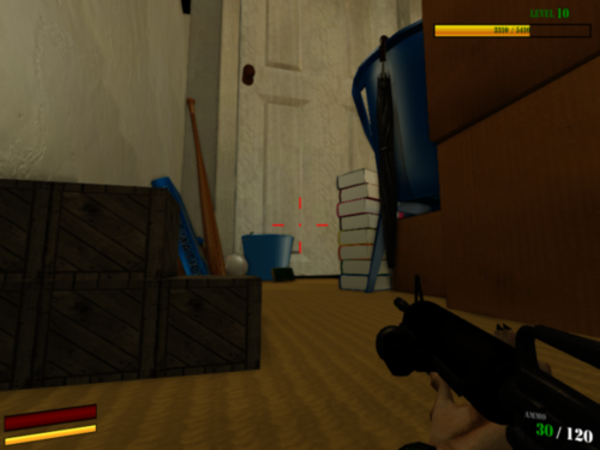 The next image we present to you is a peek at the weapon unlock screen. As you can see there is a variety of weapon types, from different eras and nations. This is a feature that will continue to grow within the game of R.A.T.S. We have a goal to create a different type of experience with each map and each game type. As we implement new features, more possibilities will arise. Currently planned is a class system that will once more open new doors of prospects.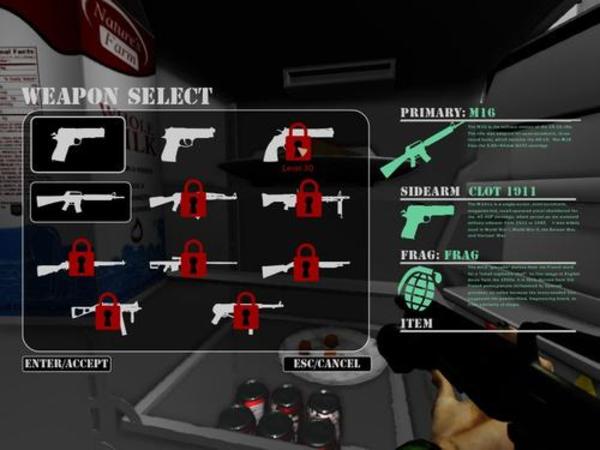 Thank you very much for taking the time to read this update. We hope it adds a bit of excitement for those of you who find interest in our game. More news updates are on there way, including new gameplay footage and screenshots. Stay tuned, and thanks again.
Magic Stone