Hell everyone! To start today's article I'd like to approach a certain topic concerning these posts. As base mechanics are developed and progress continues on the game, programming updates start becoming a bit more... Scarce. Simply put, the things being worked on aren't as worth showing off. But enough of that, let's get to what we're actually here to show!
For starters we have a look here at our first level's model! It's a bit far away but we wanted to give the players a nice environment to look at rather than an endless expanse of sky. It makes the world feel more cohesive, having such large islands to house the level.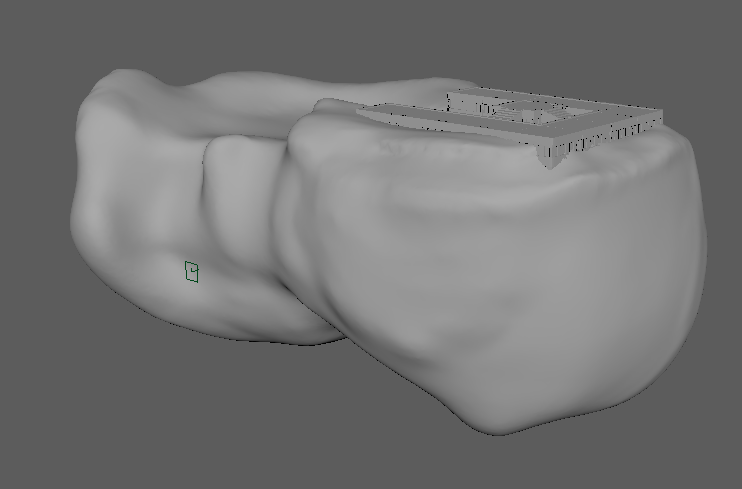 Then we have some concept art, as well as a model and animation for the player's base, and the enemies' objective. This here is the Spirit Heart, a crystallized mass of spirital energy, the source of every soul and where every soul returns to after death. It is also the Sole Defender's source of power, the only reason it can even hope to protect it, by providing it with the ability to create its turrets.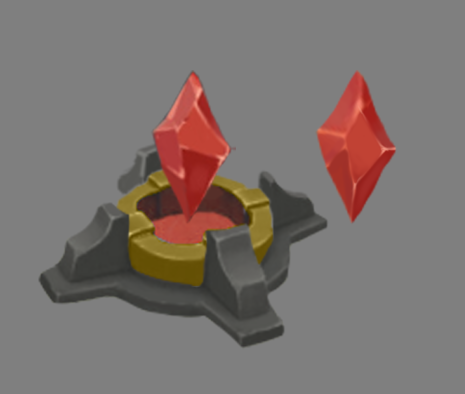 Speaking of the Sole Defender, let's take a look at it again, shall we? This time we can see it idling by, awaiting your commands to get to work protecting the Spirit Heart! It's a simple little animation, overdoing an idle animation doesn't exactly strike us the right way.
And how about we finish this off with some logo concepts? We've had this ready for a while but simply could not find a good opportunity to show them. Well here they are now! We've taken some advice from teachers when it comes to this so if we have time expect these to be very improved.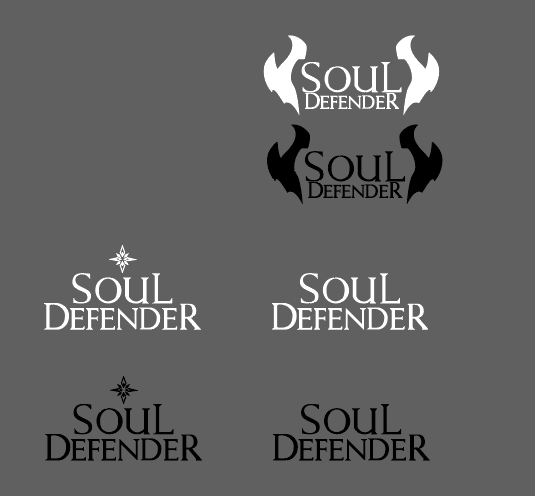 Well, that's about that for this week. As always, be sure to follow our twitter and we'll see you next week!