Trying to survive in the world of Pandemic Train we cross the map from location to location in our old school machine. The train is the most important part of our gameplay. It's where we build, produce and heal our crew.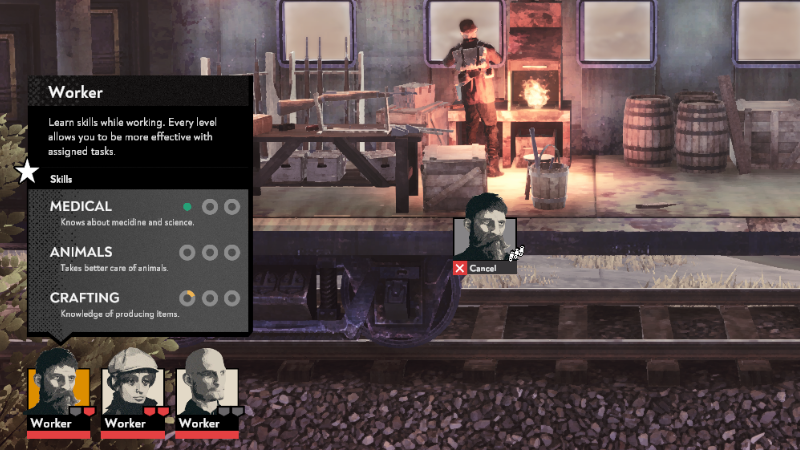 However, not every character will produce the same amount of items or heal the same way. Whether it's a worker or our leader... each has their own skills.
As we start our journey, each character has skills. They are at level zero, but we can improve them by repeating the same action with one character. With each repetition, the level of the skill will grow for that character.
Use your skills wisely! This will be especially important in the early game.
All workers receive the same starting skill set, while leaders have unique skills that are useful in battle or production.
Each leader belongs to one of the classes :
Ethan

- Medic

Anna

- Sharpshooter

Melvit

- Veteran

Esihle

- Engineer

René

- Wraith

Zhang

- Assassin

Olena

- Partisan
Leaders also have unique battle skills that are upgraded as they are used:
Ethan

- Healing the whole team at once

Anna

- Stun enemies

Melvit

- Fire a series of shots

Esihle

- Setting traps

René

- Poison enemies

Zhang

- Throwing knives

Olena

- Molotov cocktail making
and
Until the next one!