Since we started our SteamGreenlight campaign a lot of people asked about "The Rabbit":
Where did he comes from?
What's his name?
And a lot of other people telling "he looks like Donnie Darko's rabbit"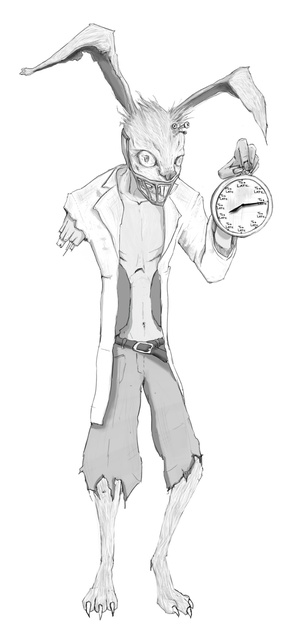 It's time to (don't)answer your question!
- I can't really tell you where did The Rabbit comes from because is an important part of the plot but I can tell you that is not important WHERE did he comes from but WHY...
- Steven used to call him "Rabby" when he was a child. Steven is now used to call him "The Rabbit", he don't know his real name, he tried to ask him but he answered "I don't have a name, I don't need it..." the dialogue continue but you will read it in the game.
- It's now time to explain what inspired the design of "The Rabbit". Let me say that we have NEVER seen Donnie Darko. I'm an huge fan of Jan Svankmajer and Lewis Caroll. What inspired us is Jan Svankmajer's rabbit in "Alice" (which is one of my favorite movies).
Svankmajer's movies inspired us, together with Murakami's book and Chiaki J. Konaka's anime*, in writing The Apeiron Project plot.
My last update was not published on IndieDB homepage so let's summarize!!
First of all:
Our IndieGoGo Campaign is now live!! Take a look at it!!
-------------
We finished the first world and we started workign on the second level.
There will be a mysterious ruined city inhabited by these guy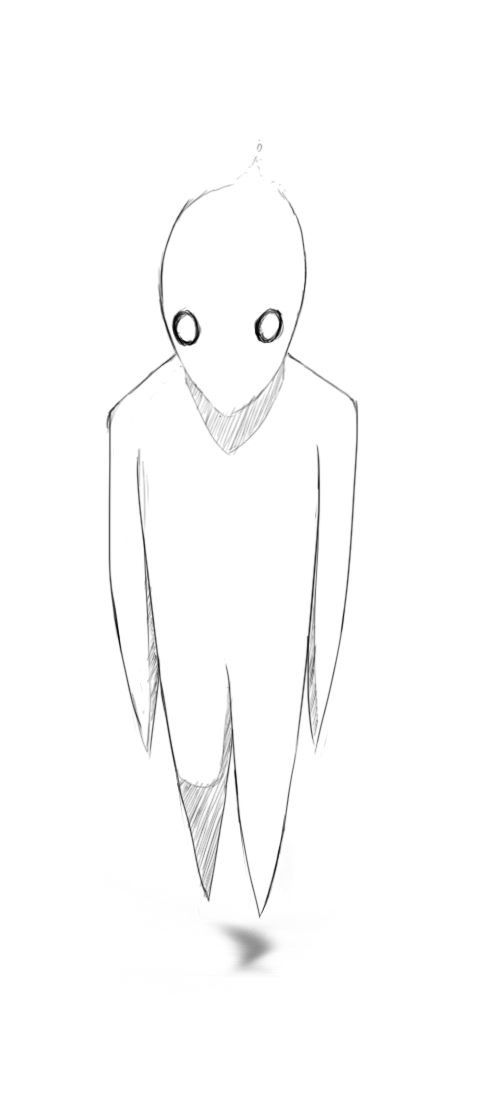 The city is surrounded by a forest and a strange mountain is visible in the distance...