Welcome :) 'I, Mayor' is here now. After some fun development, it is ready to be shown to the world. Images are available now, demo is planned to be coming soon. Stay tuned for more, I hope you will enjoy the game :)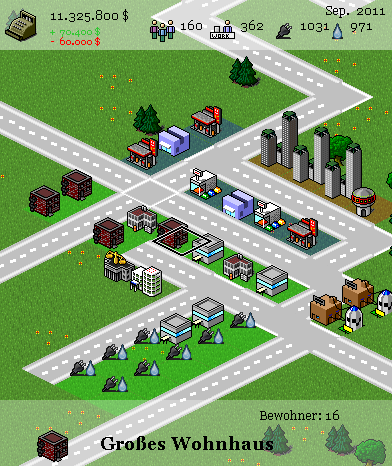 'I, Mayor' is about building up a city from the start. You have the space and some money, now it is time to become a mayor. Build spaces for housing, commerce and industry and provide all of them with the things they need. If you are good at managing your city will grow and develop into new stages.
Watch your town grow, develop and become a big city!
See you around,
toddy