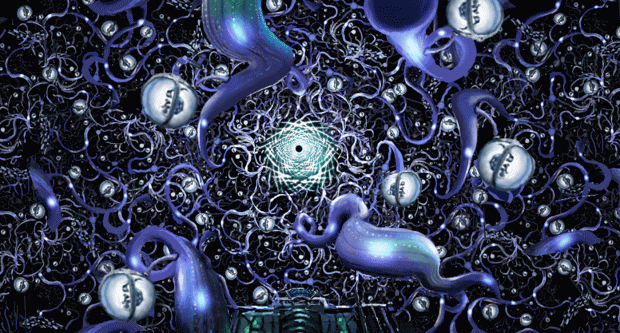 With essentially all backgrounds completed, September has been the month of motion -- specifically, animation. I've been hard at work bringing life to the static world-images, which takes time, but time well spent if it increases immersion.
As was mentioned in the previous post, the Neofeud Alpha version is very nearly finished, and, schedule permitting, I hope to have that out to game testers by November (crossing pneumatic robot fingers).
I've had a bit extra on the plate, as our five and two year old have just started preschool, and the wife and I are currently seeking out a potential new home we can afford. (I don't know what your area is like, but Honolulu's rents are going through the roof!) The Big Island of Hawaii, with its community-oriented, free-spirited/thinking culture seems like just our place. Rest assured though, that work on Neofeud continues at maximum humanly-possible speed, and I intend to have this thing finished before the big move.
At any rate, here is some more progress!
Neofeud: now with 200% more star wars and coup d'etats than your average point-n-click adventure game!

This particular scene took a while to coordinate and animate in the AGS engine, but well worth the effort.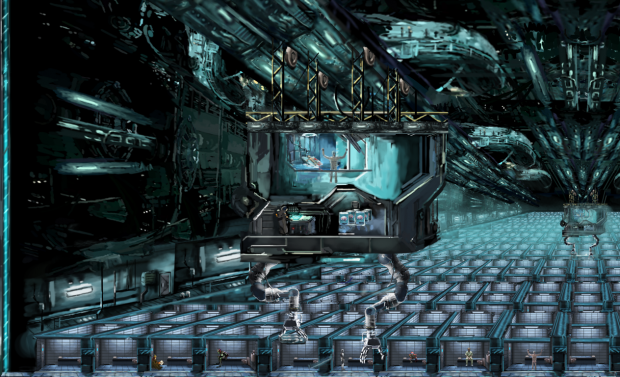 Thanks also to our new Neofeud patron, Benjamin Penney (@benjaminpenney) who is also a long-time member of the AGS community and supporter of the game dev community.
Thanks again to Minxilla, Noirjyre, and Xenophile for your continued patronage! You've all already earned free copies of the game and any future graphic novel / comic / video version -- which will be out ASAP, promise!