I took a break from coding and took the time to setup a site for the community to socialize. So go ahead and make an account on the site and visit us! You can talk to us devs in the chatango, there are plenty of categories to post topics and have discussions about various things. Including a section to post your left 4 quake features wishlist. Tell us what YOU want to see in Left 4 Quake and we'll see what we can do about good ideas. You may even find out some inside info on what the team is doing ;). We discuss what we are currently doing/adding/improving to Left 4 Quake on a daily basis to our privileged members who join our forums. Even some exclusive screenshots and videos not seen on ModDB! Bring the community that YOU are a part of back to life!
Also a side note, I have been doing Left 4 Quake for free, i've never paid for anything I do for Left 4 Quake nor would I ever ask any payment (Me personally and the current team, I know we had this issue a while back but he is no longer with us). However I spent $150 dollars on the domain for the site as well as $4 a month. My only payment I hope to receive from you guys is knowing that the site is being used and enjoyed by the community, the fans, the followers. If i can just get that free payment I can rest easy knowing my money was well spent.
While I (hope I ) still have your attention, I would like to also use this News update to give a big thanks and shout out to you guys. The ones that are with us now, the ones that have always been here even when the devs weren't. I want to thank you for being an excellent community, your guys' feedback and praise for our work really keeps our morale up and keeps us going. I am YOUR biggest fan, community.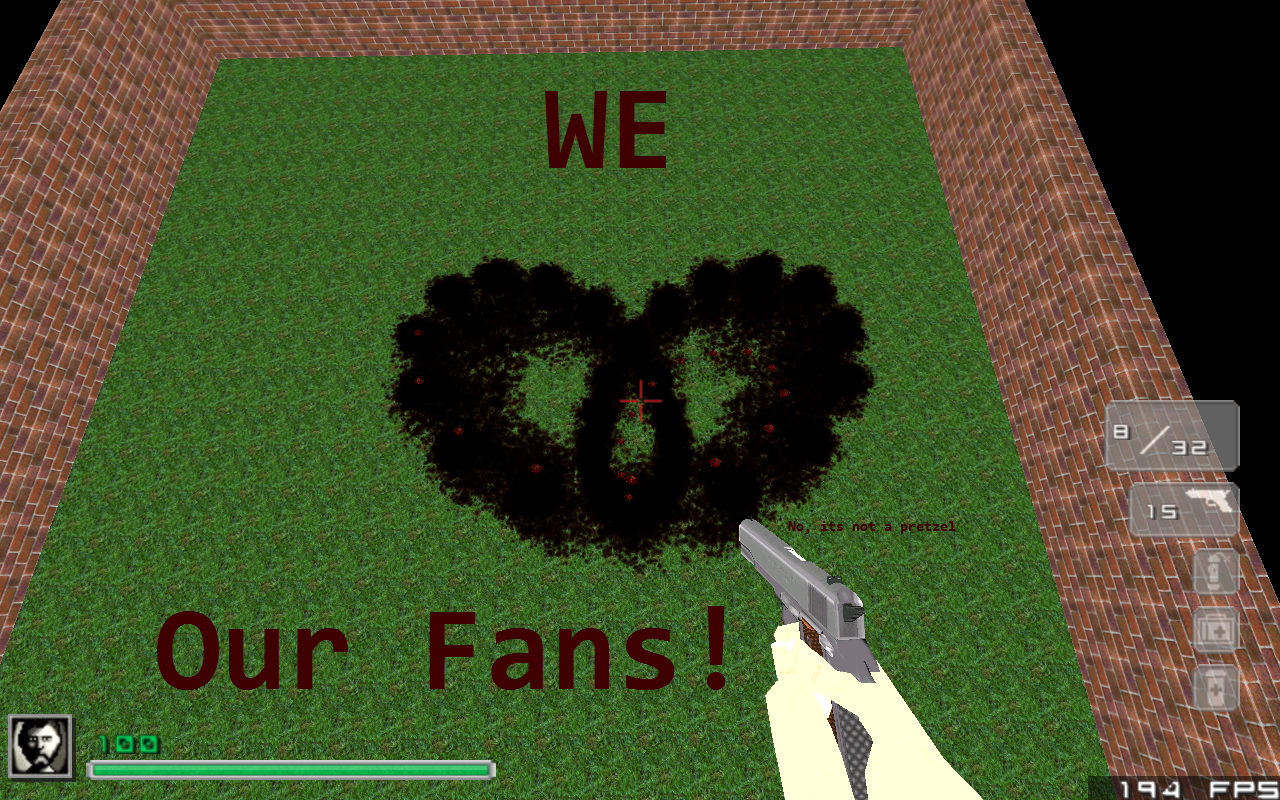 While messing with some emitters i ACCIDENTALLY made this haha.
As far as a release, we aren't holding out on you guys, I promise. We are waiting on Maps and a Menu, and in the meantime I'm adding features left and right. Two are in the works right now. Its kind of a secret, but some of our forums members already know ;).
So help our morale a ton by joining and being a part of the Left 4 Quake Forums and lets release a REAL Left 4 Quake!!! What do you say!?
Yours Truly,
Ghost Fang