---
Leaving Early Access
The time has come to leave early access and go into a full release. Thank you all for the ideas and feedback that has helped me make this game.
And worry not! More free updates are coming regularly with new mini games and game modes even though we're not in early access anymore :)
The full release is scheduled for October 1st and will be released together with the new upcoming update.
Latest updates
The game has been updated with new mini games and features during the latest months and here is a list of some of the latest mini games additions.
Wolly Bolly: Don't let the ball hit your court!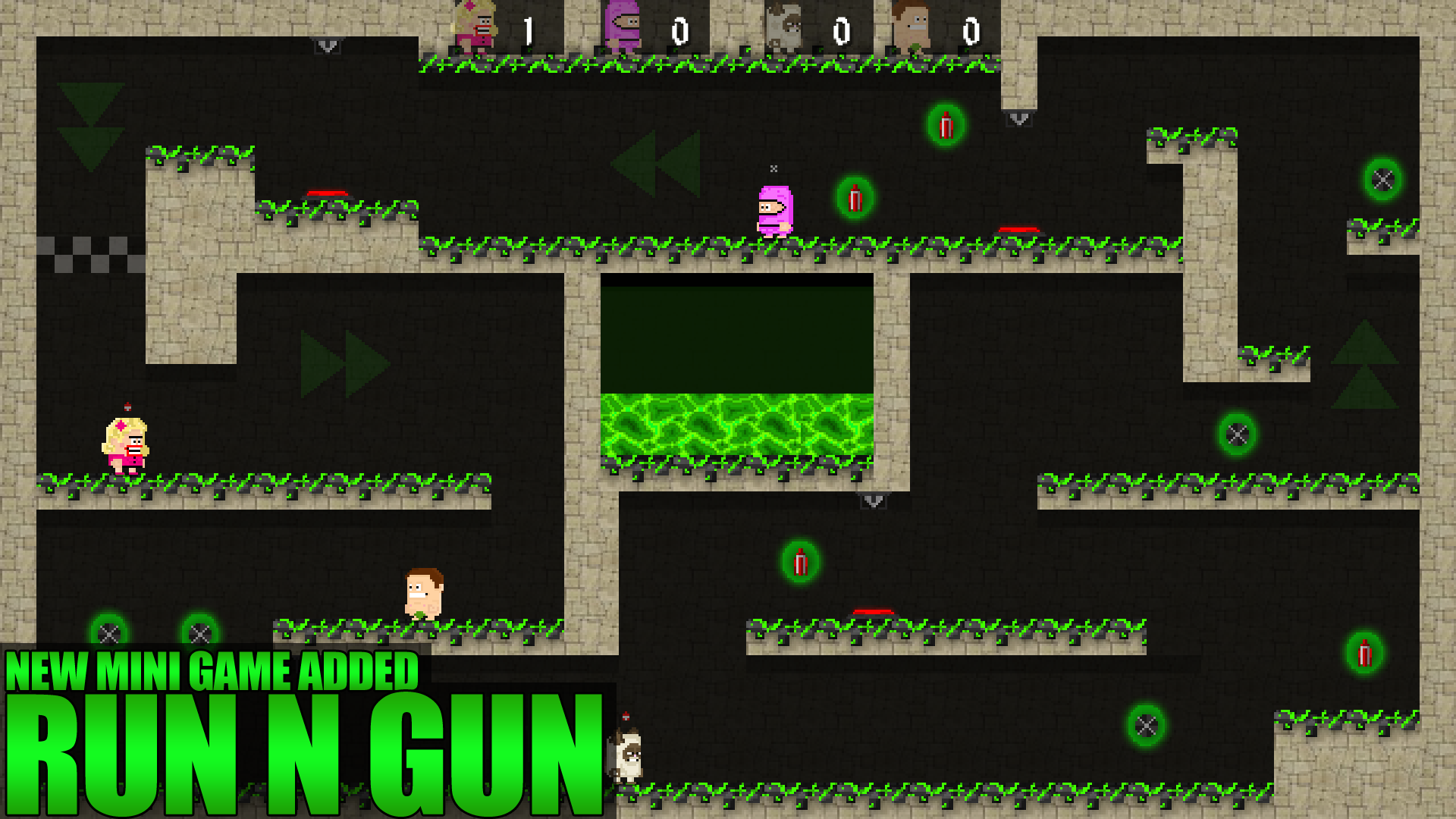 Run N Gun: Finish three laps first and shoot your opponents to slow them down.
Stay Green: Reach the green platforms before the electricity turns on.
Toxic Balls: Bump your way to victory and avoid the toxic goo.
Plus many others and with more on the way!
---
What happens now?
The game will continue to be updated with improvements and addons. So if you have feedback and ideas then feel free to post it on the steam forum so I know what you want :D And once again, thank you all who have been here from the start. Without your feedback this game wouldn't have been possible to make for a single developer like me. So thank you!