We have developed a skill system where the player can train skills that you usually need in a prison environment, and of course some extra skills that might come up handy later in the game. Skills come in different levels, so for example Fighting 2 comes after Fighting 1 and so on. Each skill is learned once you meet the training point requirements of that particular skill. Each week you get certain amount of training points based on your basic statistics (Strength, Agility & Intelligence). Some skills (for example Fighting) require multiple statistics, and in these cases the lowest score is used (the lower score is slowing your training down). Some inmates can train you which gives you a small boost to your training points. Of course the best training is practicing the skill in a real-life situation, so if you want to be an effective fighter you have to fight a lot.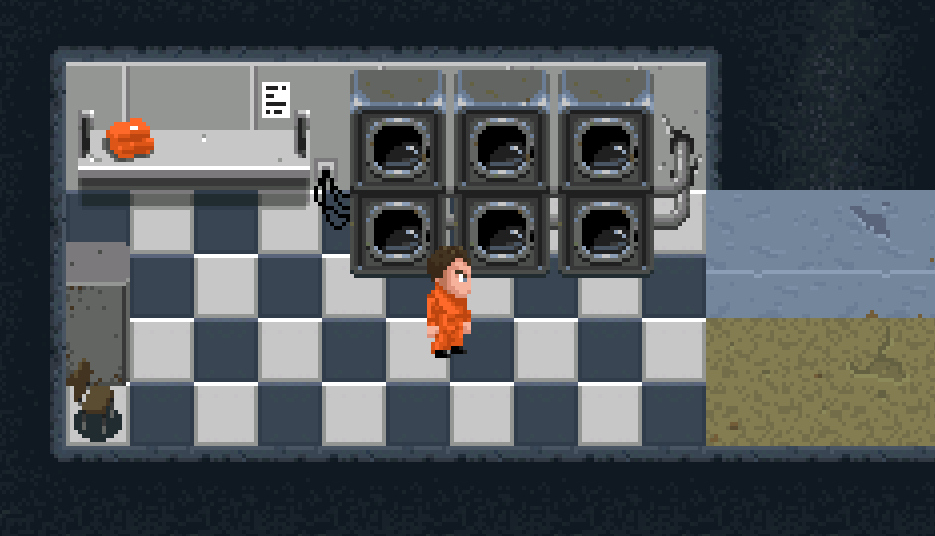 Here's an example:

The player wants to train Fighting 1 which gives him some new attack and defense modes. Fighting 1 requires 500 training points (arbitrary value) and the character has a Strength value of 40 and Agility value of 45. We use the lower value for determining the weekly training points, which is 40 in this case. For two weeks he practices on his own and gets 80 training points towards getting to his goal. After this he gets into a fight, and gets 40 from it in addition to the weekly training points (40). He has now gathered 160 training points after three weeks. After this he finds a trainer, who gives him a multiplier of 1,5 to his weekly training points. It would take 6 more weeks to get Fighting to level 1. These numbers are of course arbitrary and will be subject of heavy tweaking and testing, but this is the basic mechanism of training skills in Prisonscape.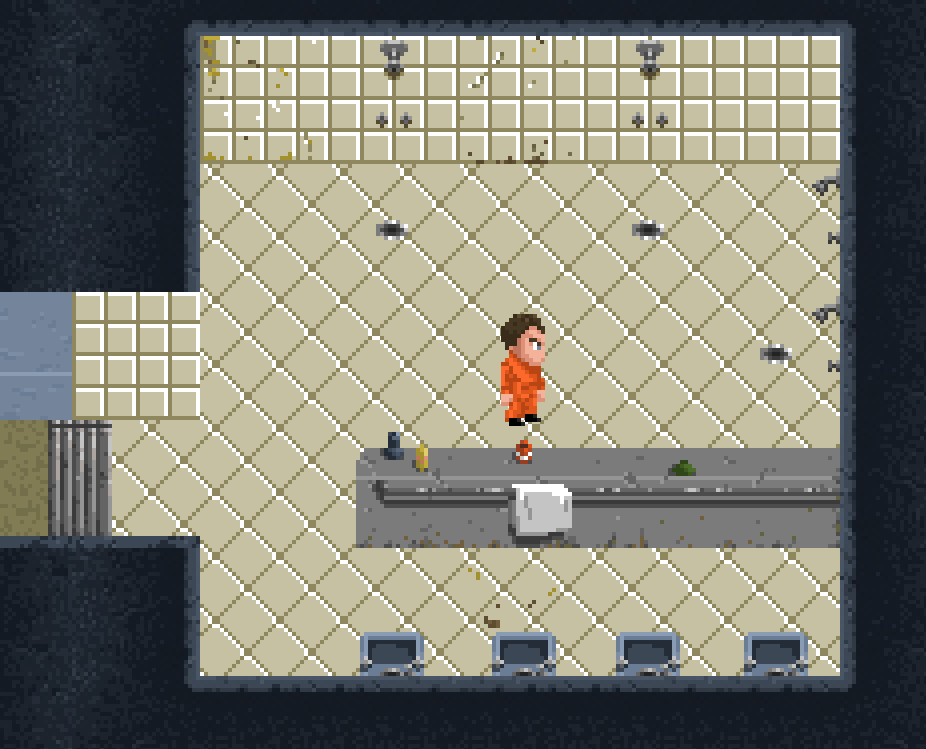 Here are some skills that we're planning on putting into the game:
Reading / Writing

Fighting
Intimidation
Persuasion
Electronics
Computers
Pickpocketing
Lockpicking
All of these skills can be used in the game but only few of them are really necessary for the walkthrough. So, Jack-of-all-trades or Master of one?