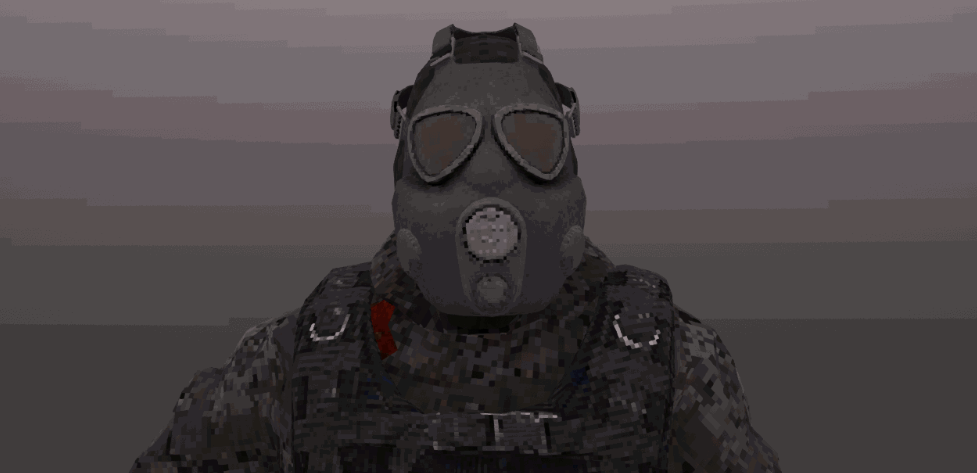 What is GAZ?
GAZ is a boomer shooter we always wanted to play 😀 But seriously, our team consists of old-school gamers and retro shooters are close to our hearts. That's why GAZ is heavily inspired by the pioneers of the FPS genre, such as Doom or Duke Nukem 3D. Chaos, destruction, cheesy dialogues. That's what we like 😉
How much content will the game include? How many levels, weapons, etc.
Currently, we are planning three chapters with five levels each. The game will also include a minimum of 15 different weapons (guns, melee, explosives). We also plan to add boss fights, but we want to make them completely optional. More on that later :)
Will there be a multiplayer mode?
Maybe, but multiplayer is not something we are thinking about right now. We want the game to be as enjoyable as possible in single player - this is our main goal. But, if we decide during the development that the game is fun enough to add another mode, there's nothing that can stop us!
Is a Mac/Linux version available?
At this point, we are 100% focused on Windows version, but we're not saying "no" to Mac and Linux 😉
Will there be a demo version?
Yes! We are planning to release a demo version soon. Stay tuned for more info!
Will the game receive any DLCs after the release?
We plan to support the game with minor updates and DLCs after the release. Such DLCs would contain new weapons, enemies, and levels. We might also add new game mods, but this is something that we would like to discuss with our community first.
How can I keep track of news about GAZ?
Follow GAZ on Steam or on social media:
👉 Facebook
👉 Twitter
How can I contact you?
You can contact us here. Or you can also contact us via our social media profiles.