We reached the 4th place in the Hall of fame during the #indieoftheweek contest. It was unexpected but it's a good news for us. A Big thanks to all of those who supported us by tweeting & retweeting, it warms our little sensitive developers hearts!
Additions :
- Leaderboard system*: At the end of each game you can save your score. The longer you will survive, the better your ranking will be. Every day, every hour, every minute is important to win a place in the top.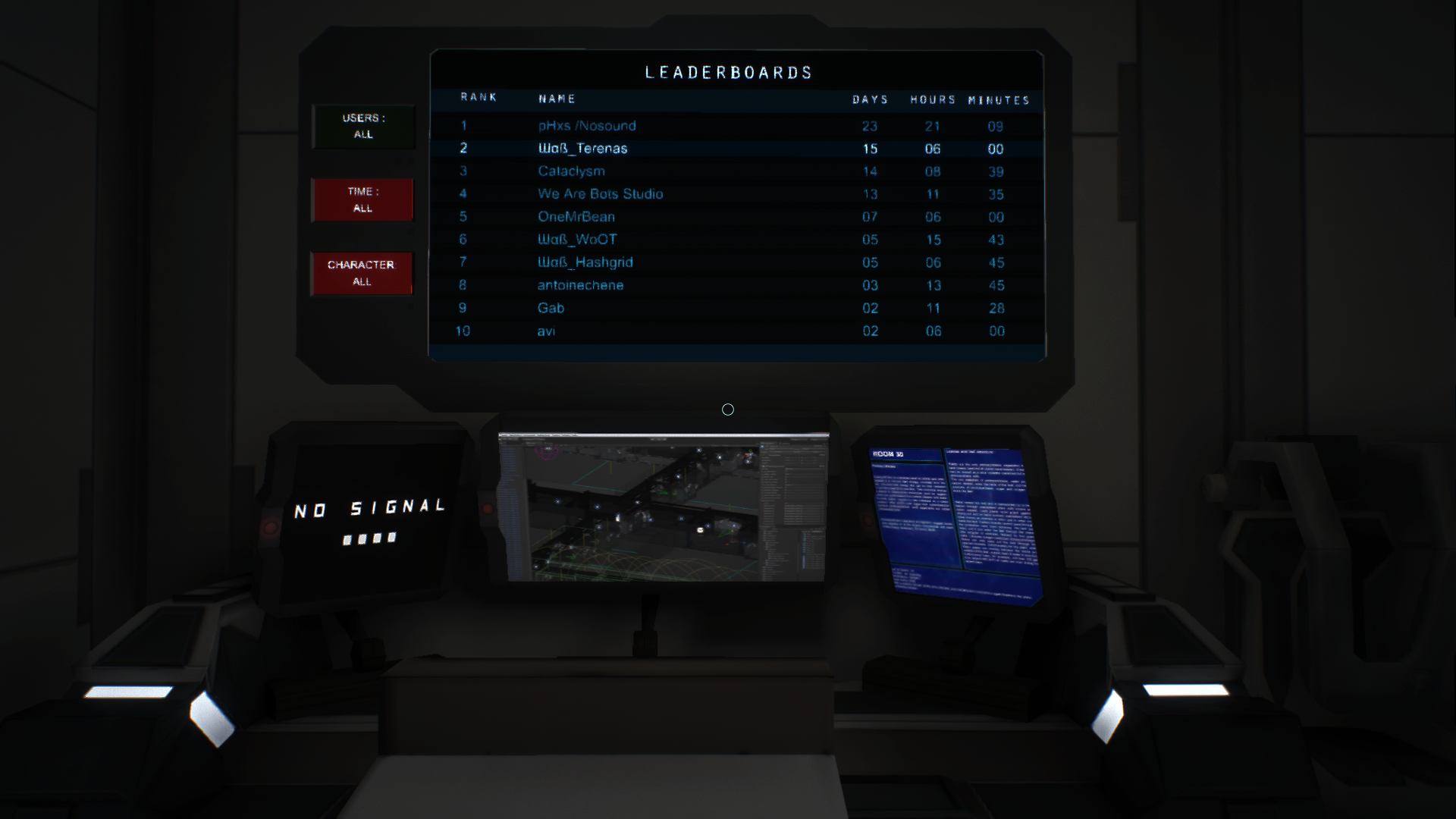 You can find the leaderboard panel in the starting booth and in the communications room.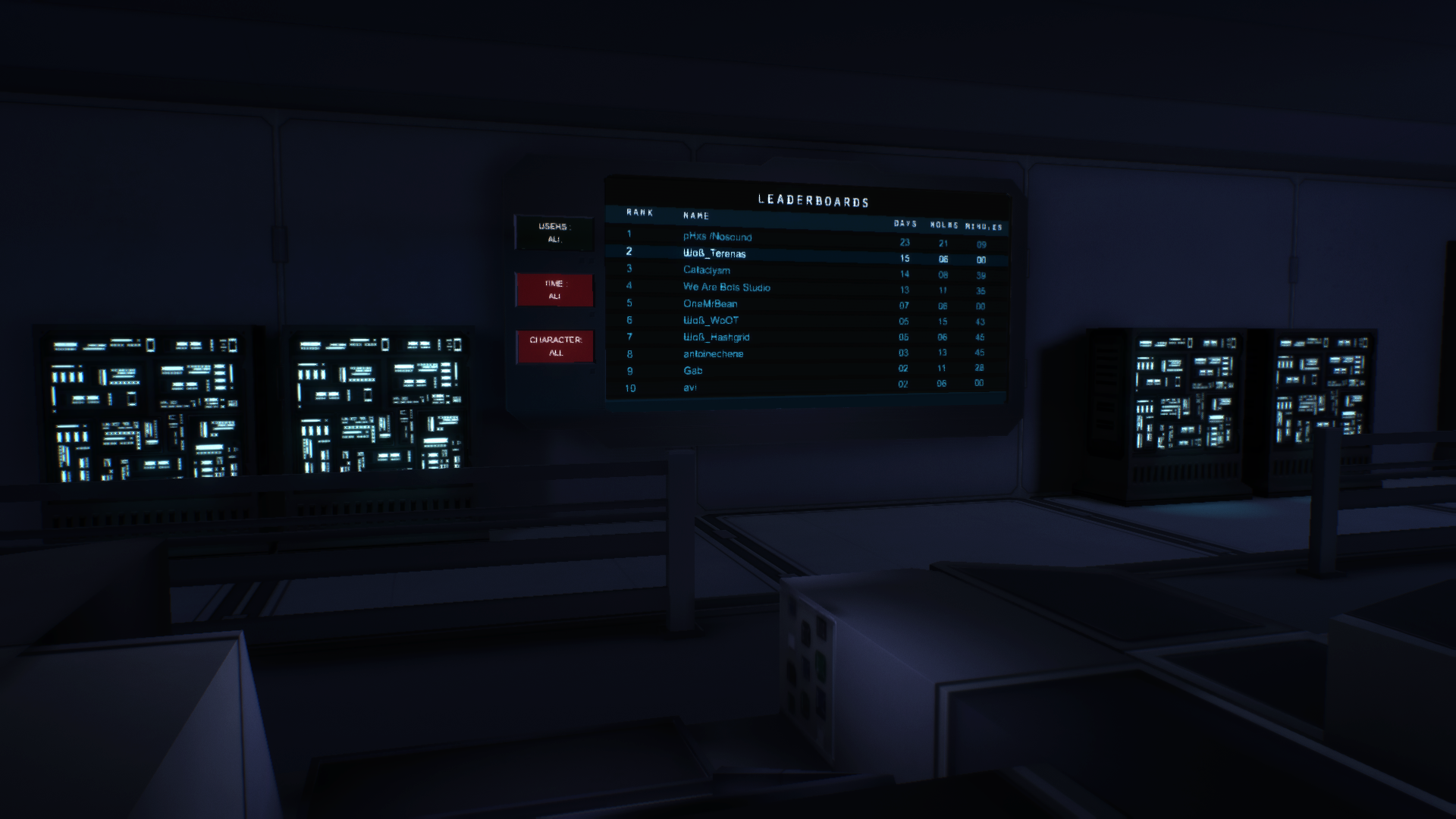 There is 3 buttons under each leaderboards that can filter the scores as you wish (friends only / Timespan / Character). The last 2 buttons will be functional soon.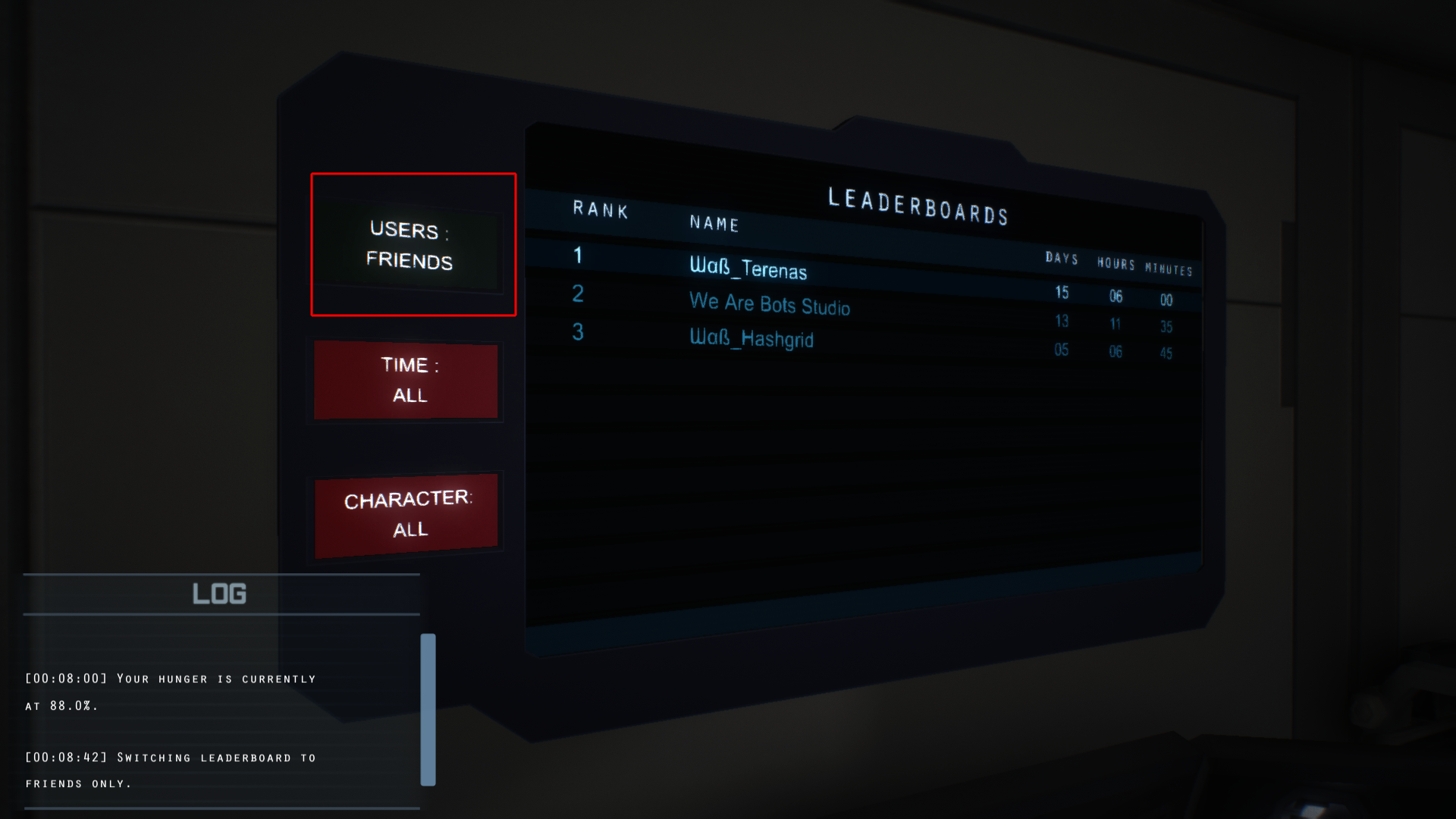 - Stingers : when entering a room for the first time, a little music will be played. Only special rooms wil have this effect. 4 of them are already done, and we will continue to add them all with time.
- Teleport Stingers. Every floor will play a different sound when player teleport to it.
- New FX in the inventory. Now, when an item is used, a "refresh" hologram FX will be played.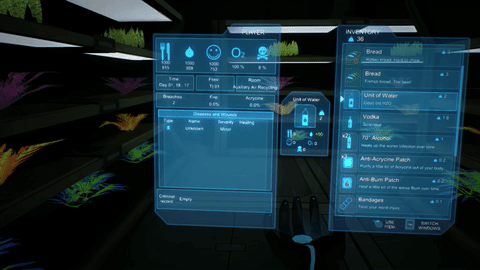 *Leaderboards : Because of the anti-cheat protection, only scores made after this update will be valid. Old scores are deleted from the Steam Stats. You can still load an old save and die again to submit score again.
Improvements :
- Numerous pipes and safety seats added in R31 - Water Recycling and R59 - Auxilliary Water Recycling.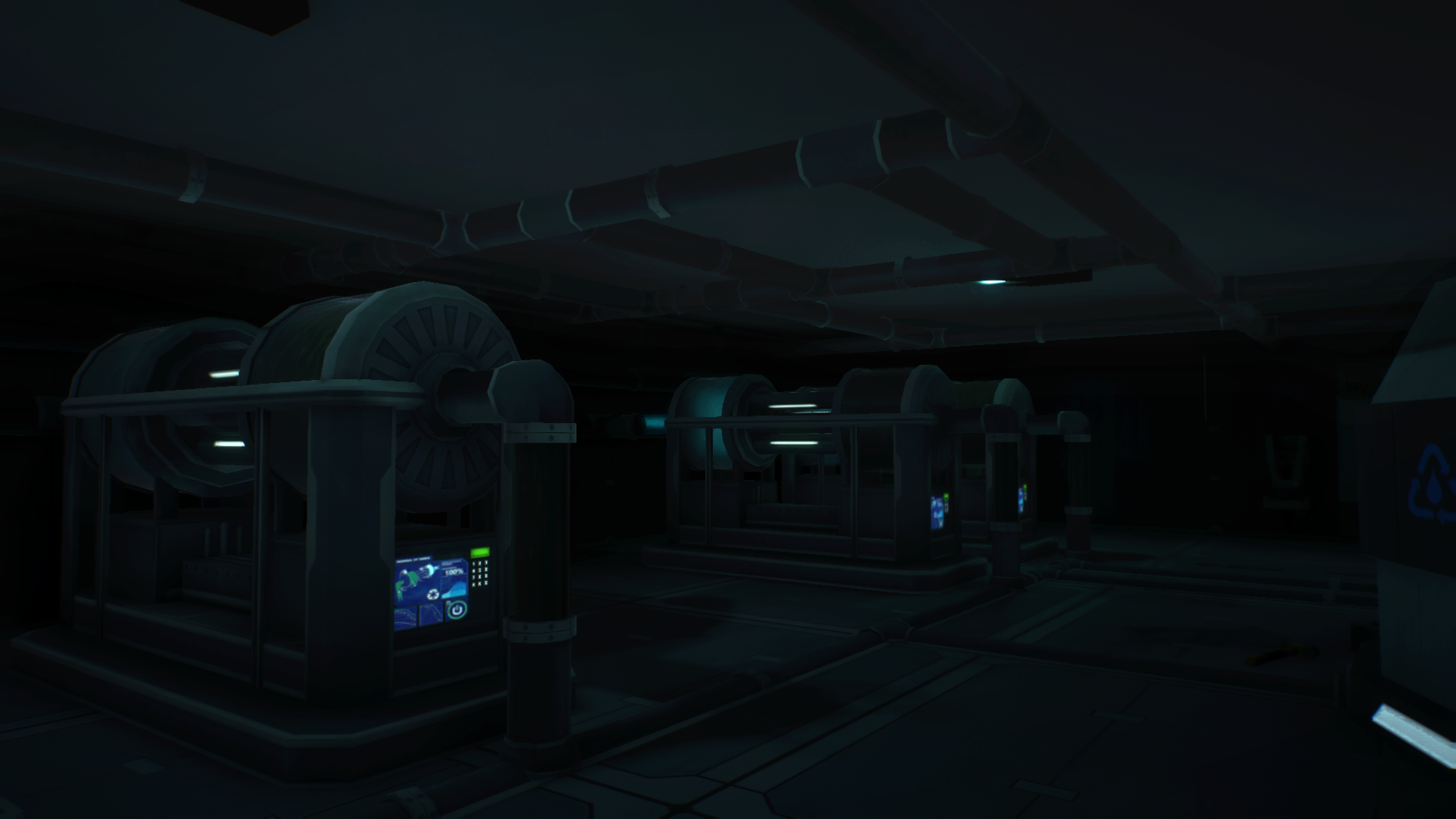 - Rebaked lights for R39 - Pressure Room.
- Icons in container inventory are 15% bigger.
- Acrycine Remover FX updated. 3D model for breaches updated.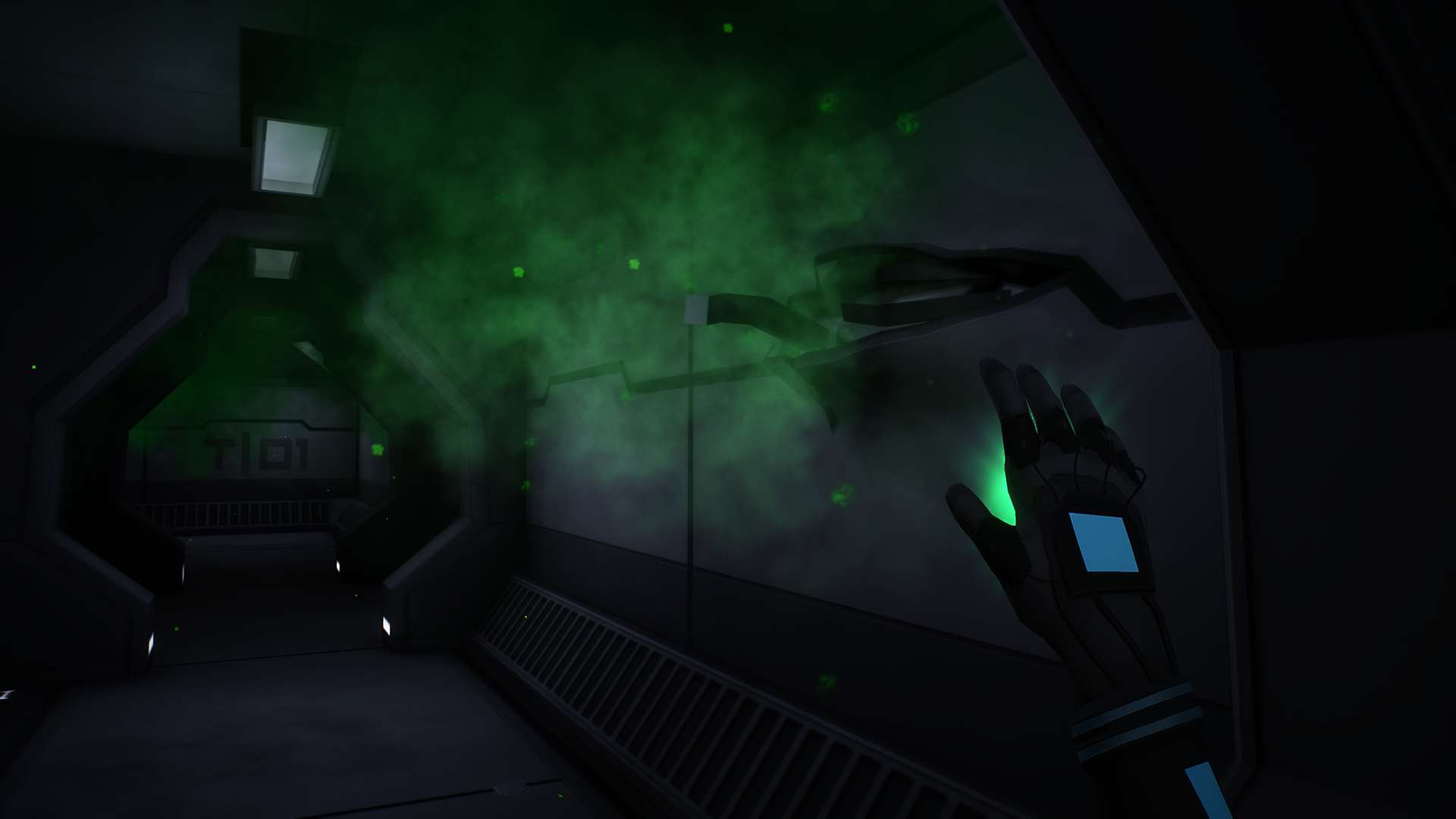 - Floor number displayed on Panel Room Stats (maintain right click to open)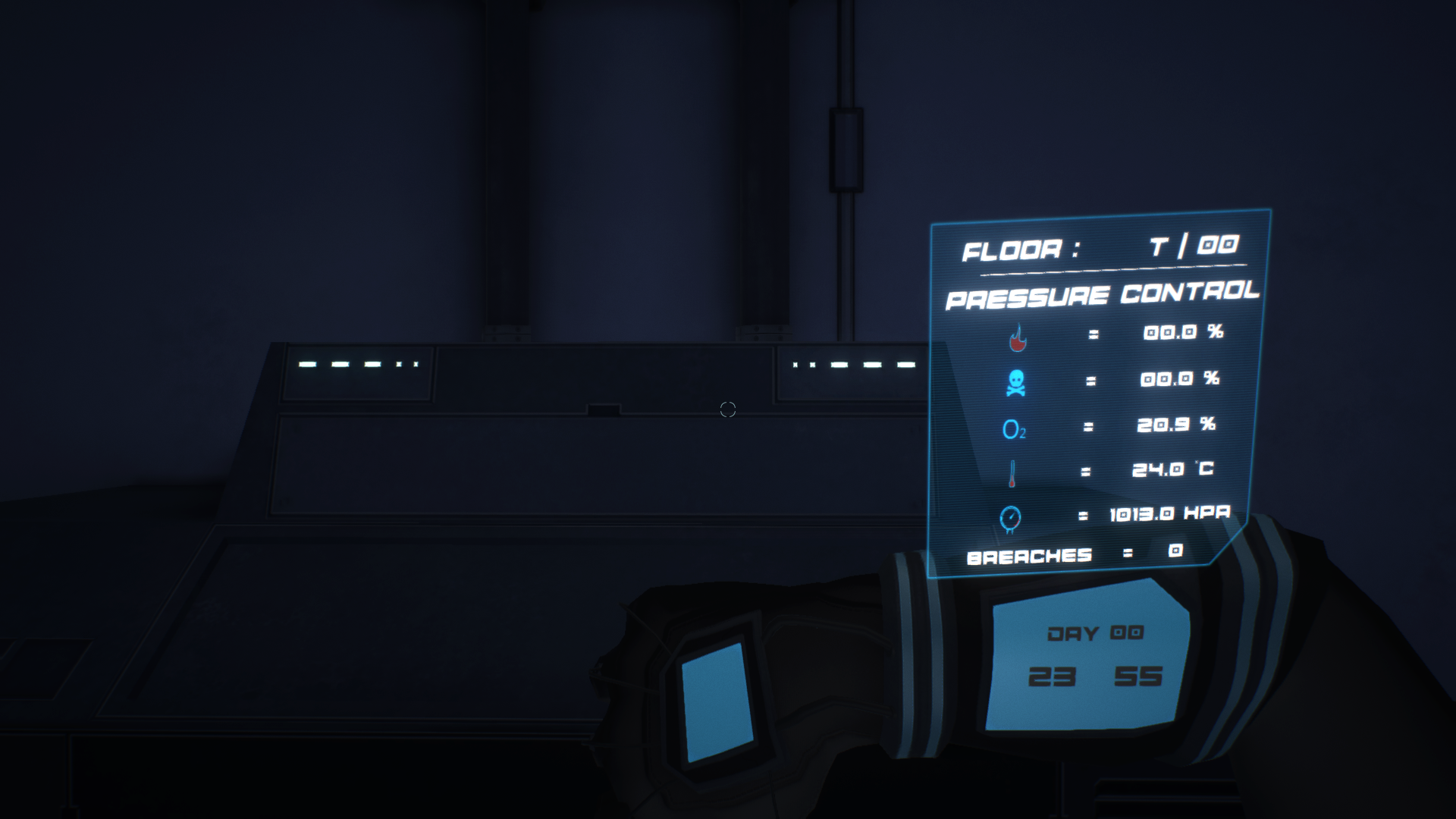 - General optimisation in R30 and R56 (removed lots of plants until we find a better solution)
- Lowered inventory continuous sound.
- Steps sounds are now spatialized. It means you will hear the footstep sound coming from left or right if you are currently walking on your left or right foot.
Bug Fixes :
- Repair Panel will no longer appear/disappear when you are close to it and looking around.
- Repair panels now appear more easily on complex objects (like escape pods).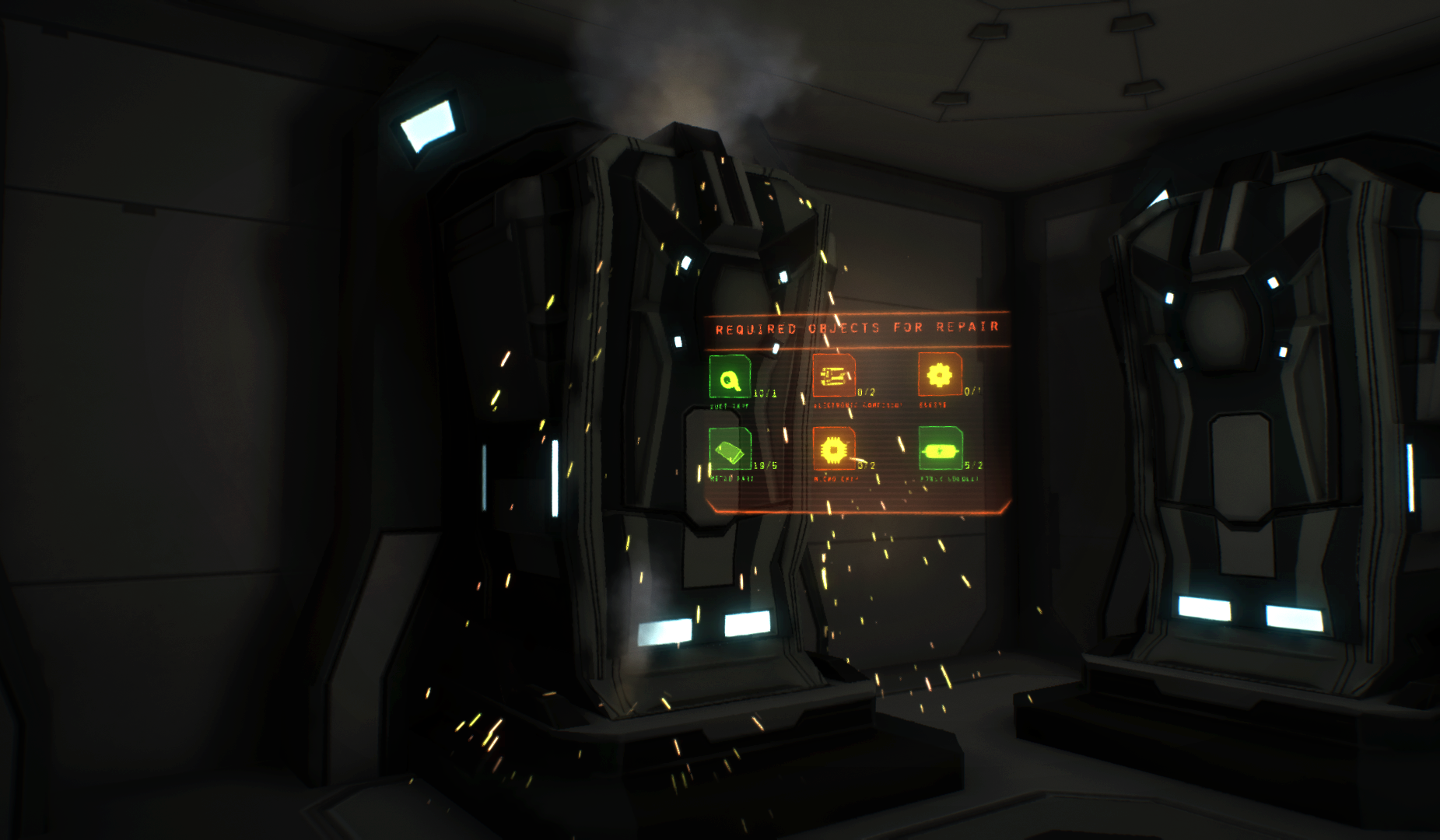 - New chair model inside the Laboratory.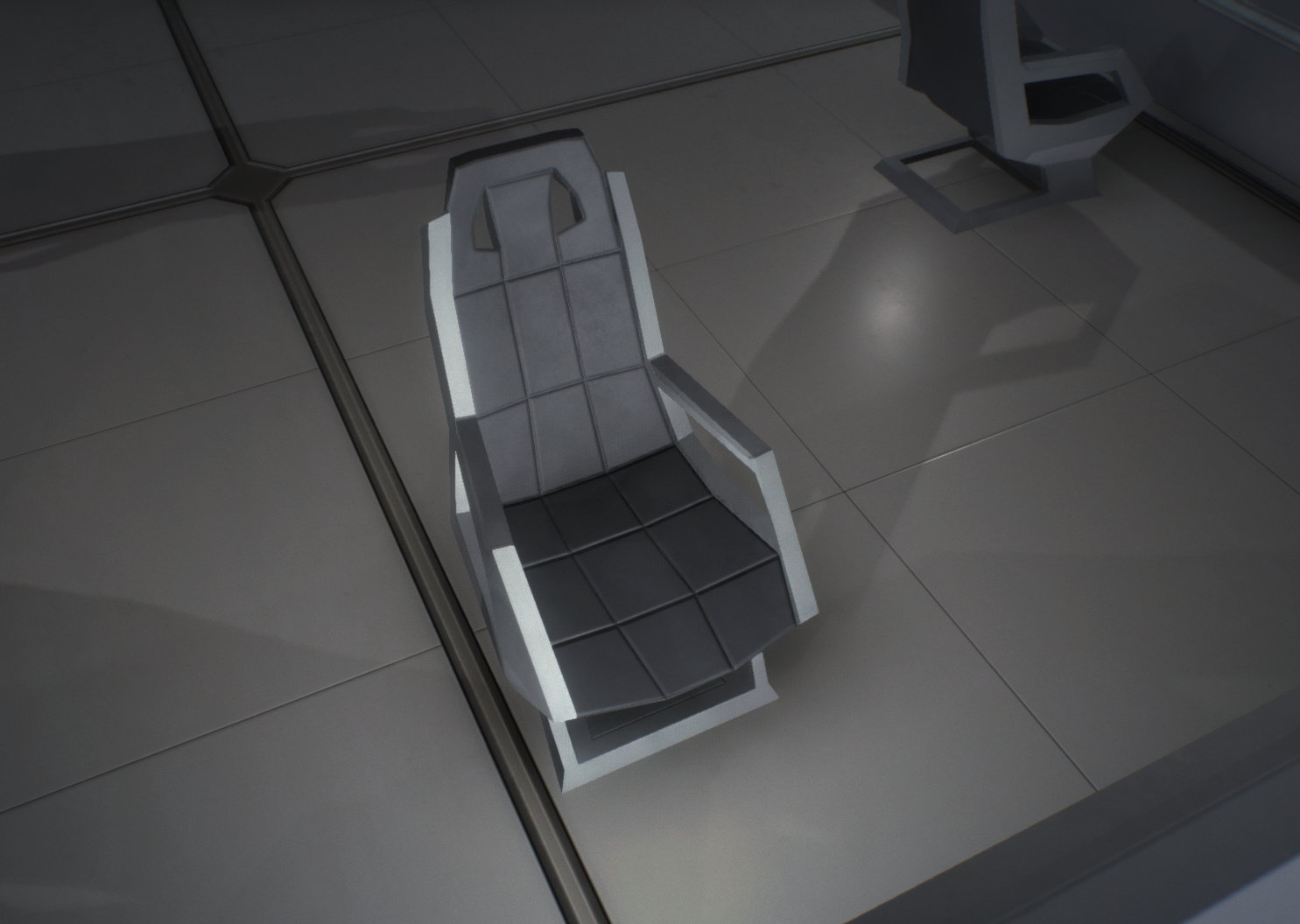 - Weight in inventory will no longer bug when spliting stacks and/or generating object.
- You wont be able to open locked doors anymore.