LEADERBOARD UPDATE

We've just released an update to Pixie the Psychedelicolour Dream Cat that adds an in-game and online, leaderboard to the game. The top 10 highest ranking scores are displayed in-game in the title window, while the top 100 scores can be seen on the game's website at Screwylightbulb.com . In true arcade fashion, players can enter their names more than once - so the top 10 could easily find itself dominated by one player alone!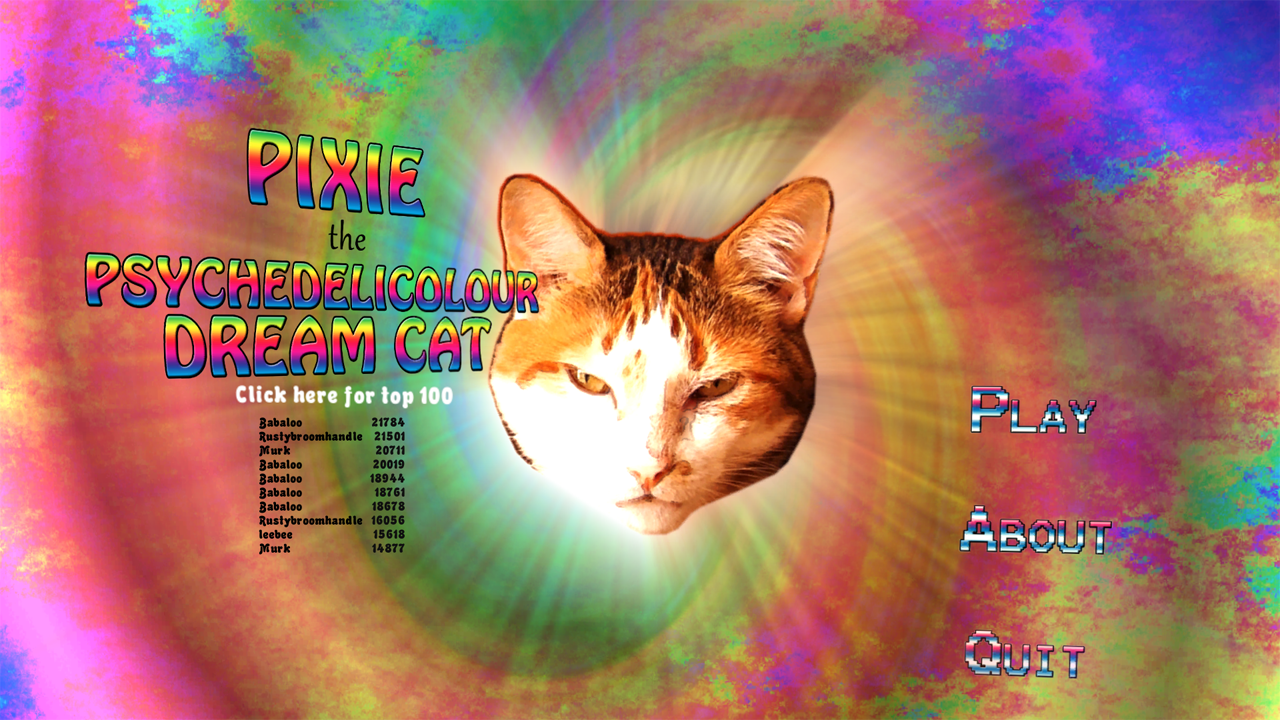 FUTURE PATCHES
Planned patches include bug-fixing, general balancing and addition of a new level, as well as the ability to enter your twitter username alongside your score so that your name on the site leaderboard links to your twitter profile.
Have fun, and thanks for supporting Pixie!