On Sunday we promised that we would be releasing some juicy news and updates this month and for our first big hitter, after many months in development, we are proud to announce the launch of our brand new Galaxy Class starship!
To whet your appetite we've created a short video sequence, filmed in-game, showing the Galaxy Class starship launching from space dock at Utopia Planetia. Be sure to keep you eyes peeled for some of the new VFX we have added over the past few months including new planet textures and starship navigational lights.
After that, head over to our features page for an IndieDB exclusive interview with Mark Ward about the painstaking process of bringing this fan favorite starship to life for Excalibur. The interview is full of interesting details about the development process for both artists and fans alike and there are several HD screenshots of the ship thrown in for your enjoyment!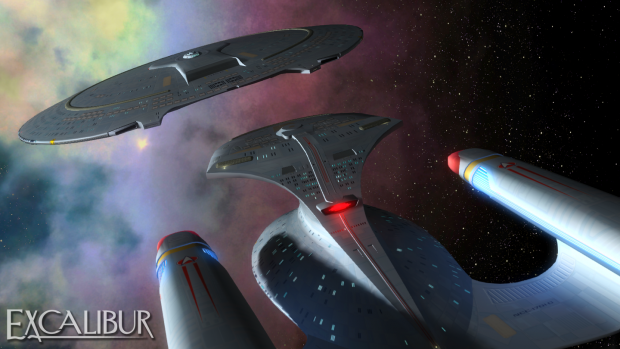 Building the Galaxy Class - Indie DB
Finally we want to say a massive thank you to everyone who has voted for us in Indie DB's Indie of the Year awards 2012. We've heard pledges of support from many of our fans all over the internet and it really does mean a great deal to all of us who are working on the game, so thank you!
That's all for now, but stay tuned for more updates in the coming weeks!