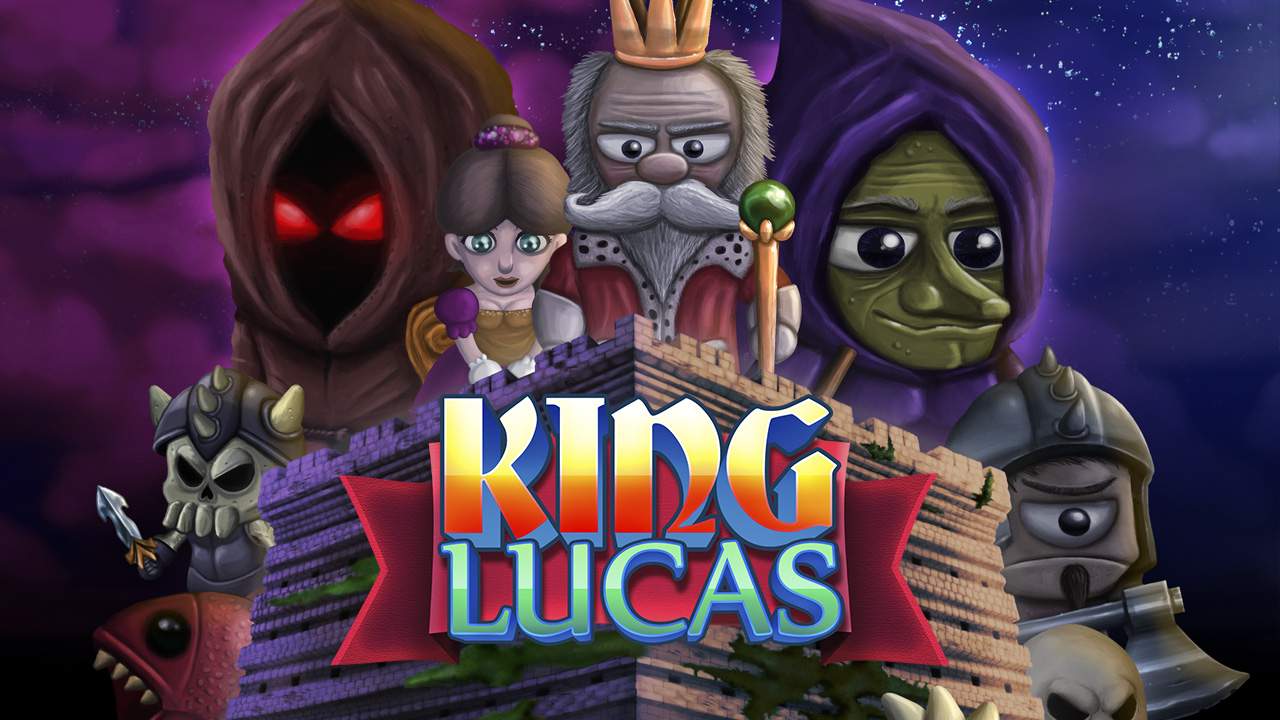 After almost 4 years of development, we're ready to say that the launching of our most ambitious indie game is really, really close. Today we release several news about it.

On one hand, you can already sign up to the distribution list of King Lucas. If you're an early-bird who doesn't like to miss a single discount, get on board in order to get notified and enjoy a discount. Do you work in media and want to be one of the first ones in testing King Lucas for free? You can also sign up there!
On the other hand, we're launching the devblog of King Lucas to open another communication channel to keep you informed of any news about the final stage of development and the final release.
The team members are going to regularly publish some interesting as well as curious posts to share with you technical details and anecdotes regarding different aspects of the game (design, art, music, programming…). Moreover, we would like this one to be bidirectional and we're absolutely open to your questions, comments and random thoughts at our Twitter and Facebook accounts.
And… if you're reading this post, maybe you've already watched the ultimate trailer of King Lucas, but just in case you haven't, here you got a new opportunity to meet King Lucas: