Hello everyone!
First of all I apologize for the delay in a return to the community, but was working tirelessly on v 1.1 for the Morbid Land, please forgive the delay, and hope you will continue to support me in my endeavors.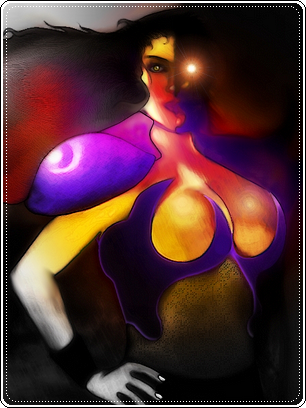 Serpa Games philosophy (my own just as well) is to always continue to improve, and grow regardless of any limitations, but in order to do so I need help from all whom are concerned with tips and ideas, not criticism unfounded and without content, but information aggregators! I am so pleased that there are people that truly saw the project's potential and are helping me improve the game, and hope the progress continues the same, or better.
The game is made for you, so I took some of the criticism from members of the community and many improvements have been made to this newest patch of Morbid Land.
An important note to all in the community; this game, as the vast majority of what is in this community, is an indie game in very early alpha. I say this because everything was fully developed with original content and by one person, me.
The game is on sale with 30% discount for the release of this patch! So let your family and friends know, and help this ambition become a reality. I have great ideas to constantly improve this game and I need a lot of help and support of all concerned!
NOTE: Onlookers, follow the game's progress and take a look at the new pictures and videos!
Best wishes to all!
Leandro Serpa de Oliveira
(SERPA GAMES)
---
Changelog below: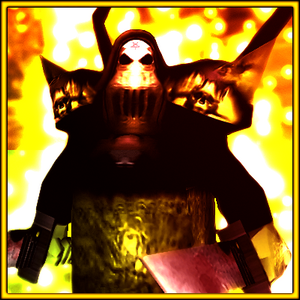 1) General review of the texts in English and Portuguese. The English translation is now much better. Here is my thanks to Bruno Duarte de Oliveira, without it this review would not be possible.
2) New Logo of the game with better finishing.
3) Now you can switch between five skin's in the Profile Application.(Screen that opens before you start the
game itself)
4) Character creation Screen redone.
5) New Loading screen.
6) Initial screen and menu redone.
7) Quick Access Menu redone.
8) Inserted new objects in VALLANCE, and various finishes throughout the scene, especially around the island. Improved some textures and such, now is much more pleasing to the eye!
9) There was also a better finish in NEWFOUNDLAND, CAVE URIZAR, VALLEY DESTROYED, VALLEY OF THE FALLEN, SWAMP OF THE FALLEN, DEMON'S LAIR, VALLEY OF THE MASTERS, VULCANO and DARK ZONE (Improved textures, models with more details and new objects to fill this scenario).
10) New effect for liquids. Much more realistic and beautiful! (Water, mud, lava etc ...)
11) Now there is the option to leave the run activated or not activated, this frees up your finger from the
spacebar.
12) Some errors related to the texts that appear floating above the characters showing damage received have been fixed! Things like negative values and wrong values!
13) Many small bugs fixed, mainly related to the speed of some animations that sometimes did not occur at the correct time. Of course, there was a good cleaning in the code providing greater performance!
14)
New songs created exclusively for game by the talented "T Miesta" Tony. Theme song, Dark Zone, Vulcano and some more. Thanks Tony! Other productions can be found here
www.alonetone.com/dasaki
15) Some names identifiers, such as the name of a place, now is the same in both Portuguese and English.
16)In presenting the early history we have something deeper and with more illustrative images.
17)Some sound effects redone. Especially when the player sells an item, and the sound of cash register was strident . (Now is better!)
18) The boss Cycloriel was completely rebuilt and is now called Zadeth.
19)Effect of camera trepidation implemented!
20)Small error in the statistics screen that showed erroneously the numbers of missions completed by the
player has also been fixed!