So here's a quick summary of the current state of the game as of version 1.0.2A.
Maps
There are now two playable maps! Doesn't sound like much but it's double what it had before...
Map 1:
The original layout from the game's PhyreEngine prototype. Features cave section, ground section and cloud section.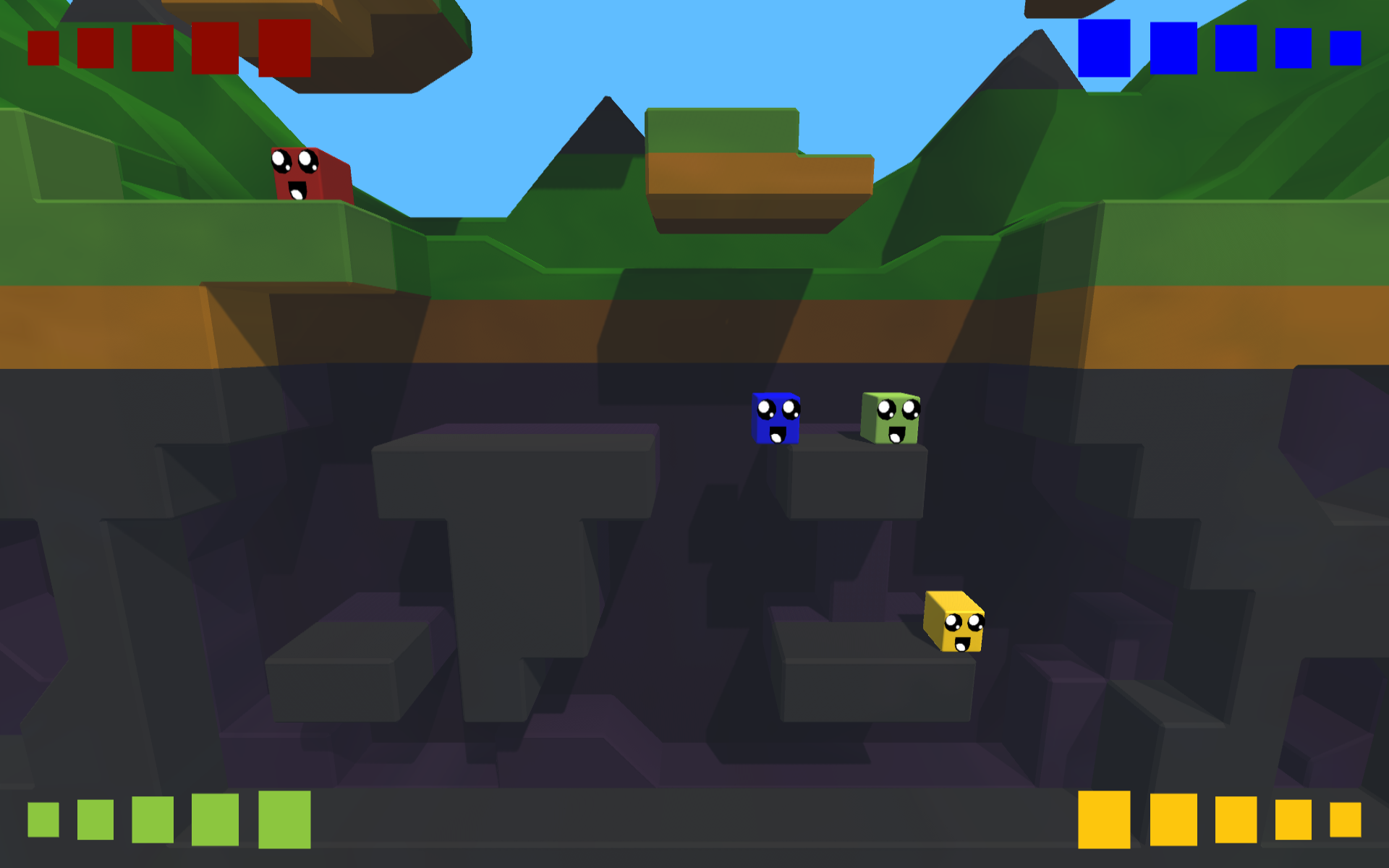 Map 2:
Brand new arena I made for (hopefully) easier testing and balancing, as well as being an interesting arena i hope!
Entirely closed in underground but with several thinner gaps that smaller cubes can use to get around that players on full health can't use.
Currently limited to vertical shafts, I didn't want places you could hide in permanently.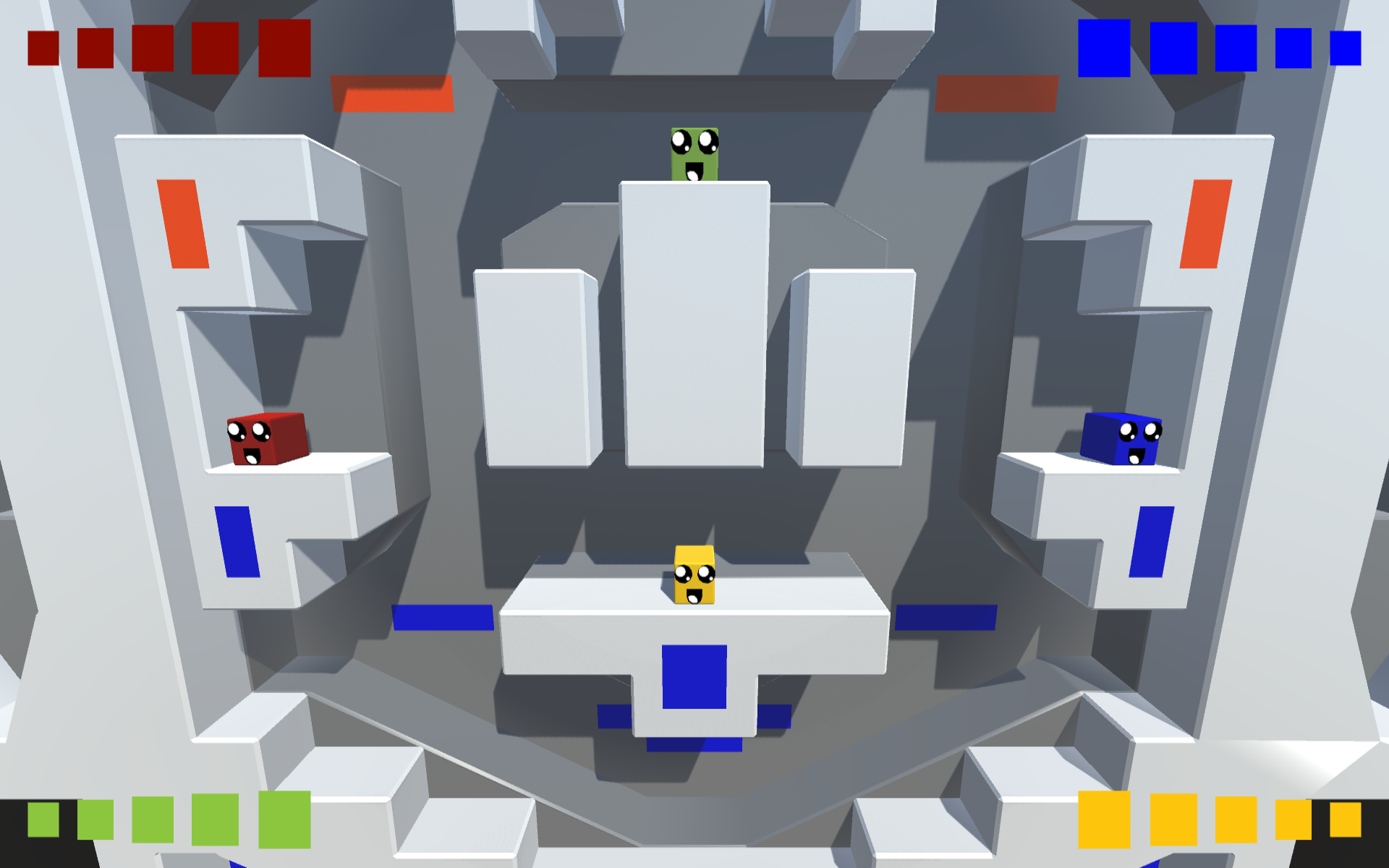 Lobby and Cube Skins
I'm using an older screenshot that i have to hand purely because it shows two of the flag skins in the game...
So currently in the lobby you can choose a different skin should you wish to, this is quite a big change on the prototype, and one I'm pretty happy with.
You can currently only change whilst joined but not ready, I'm thinking of changing this to any time before the countdown starts.
Skins; currently there's only a few flags (Canada, USA, UK) along with the 4 original primary colors.
I intend to add to these really soon! These first few were merely a test to see if my models worked with flag textures.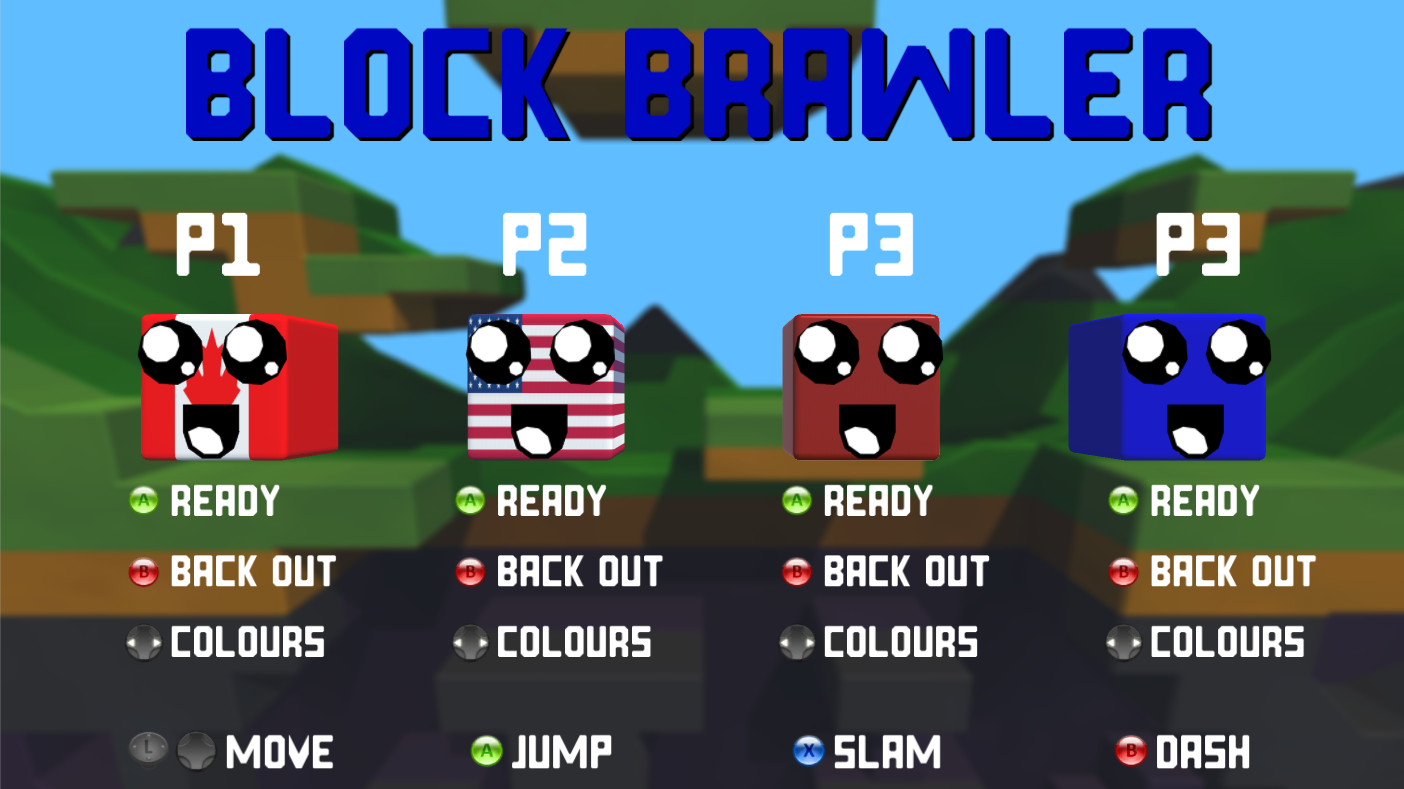 UI
I quite like the current UI... its much simpler, clearer, and fitting than the bars i have in 1.0.0A. That doesn't mean its final though... i have some others ideas to consider!
Stuff under the hood
Camera:
The camera now works better! Using the same algorithm as the prototype had, but now with less hard coded values!
It still needs some work before i can allow for different FOVs or aspect rations, but for now it works for the game-play.
Level components:
Added markers for setting up spawn points and for limiting the screen edges. This means I have more freedom in map design!
Whats Next?
Particle effects!
I want to get some particle effects in there; for moving, slamming and being hurt.
I'm playing about with systems now. Just look at those little UK cubes...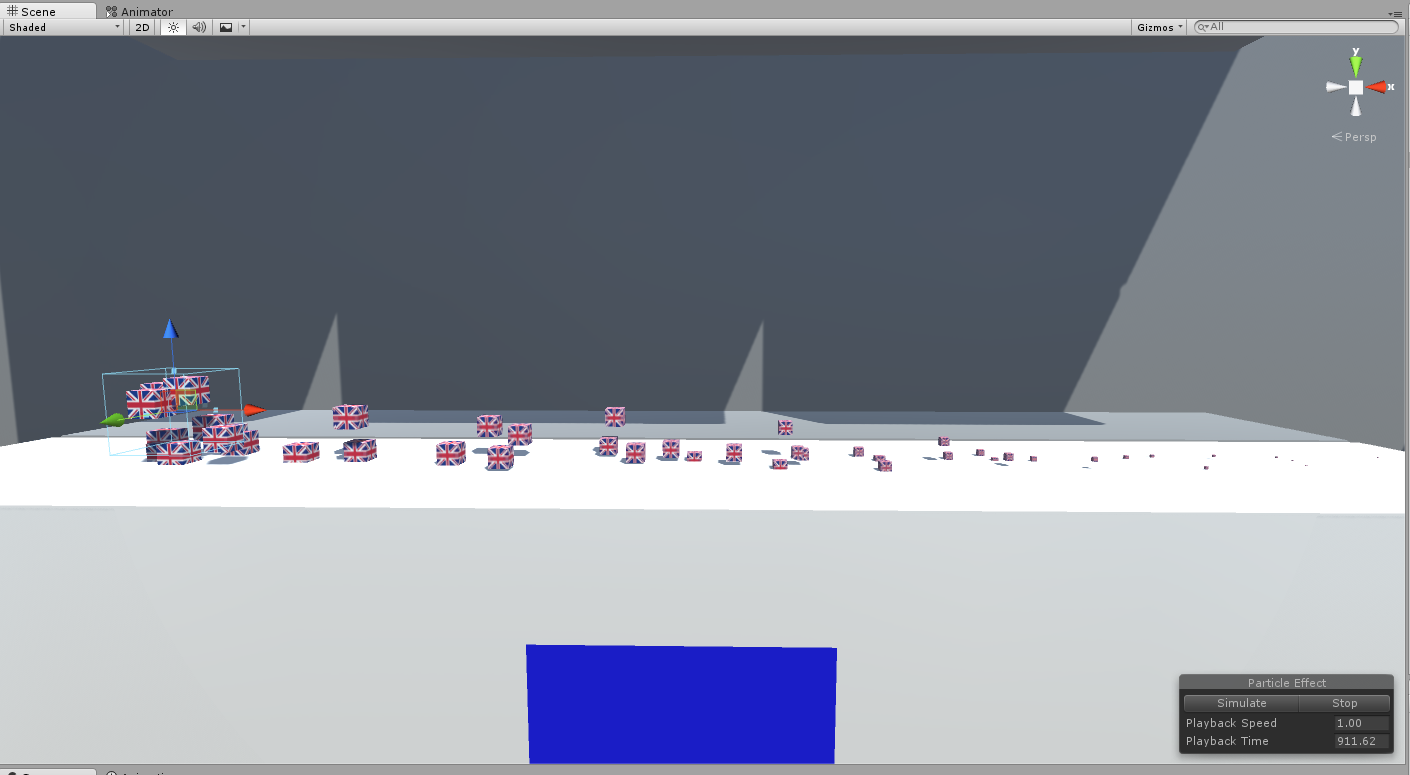 Flags
I'll make sure the next version has a bunch of new flags in there too! As well a new orange cube to go with the new map.
-Deceptious