Welcome to another exciting patch day with the latest release of v42! In this update, we poured some much-requested love into the earlier stages of the game (notably, the Stone Age), alongside other improvements that are essential to keeping the later stages in good standing. Let's run through the improvements to current systems, rebalanced AI, reworked mating, and some sneaky bugs we have stomped thanks to your feedback.
We also made this new short video explaining what The Universim is for new players and hey maybe you can find new footage that you never seen before.
With the introduction of crazier fire, we had to revisit our firefighters to make their crazy match the fire's level of crazy. Fires pop up a lot, either as a result of mother nature or an unfortunate accident on your part. It's important to have competent (ok, somewhat competent) Nuggets running around with buckets of water from the early stages. Give a warm welcome to the new firefighters!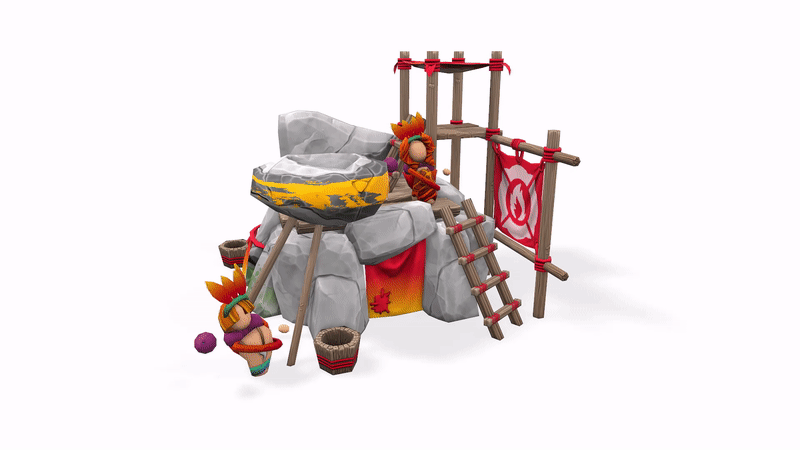 New Quest Panel
Ever wonder about the life trials and tribulations your Nuggets go through? We've added a Stories Panel where you can keep track and see the progress of your civilization's experiences! Think of it like a nice little scrapbook that you keep as your world grows up. We'll be adding more quests in the future so keep an eye out for updates to the Stories.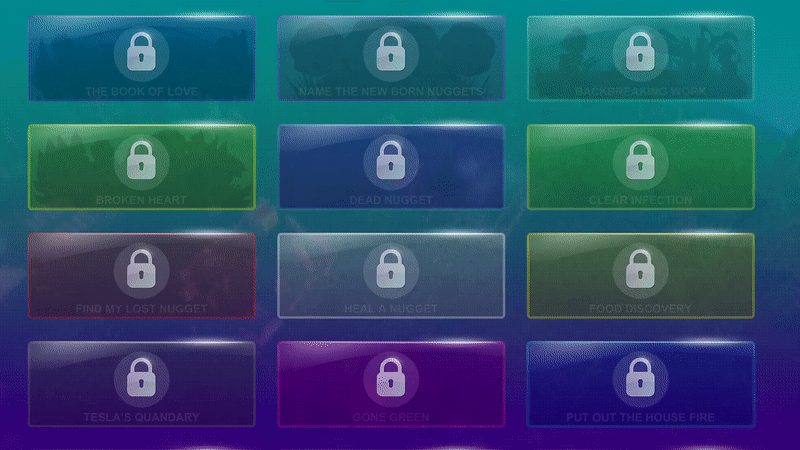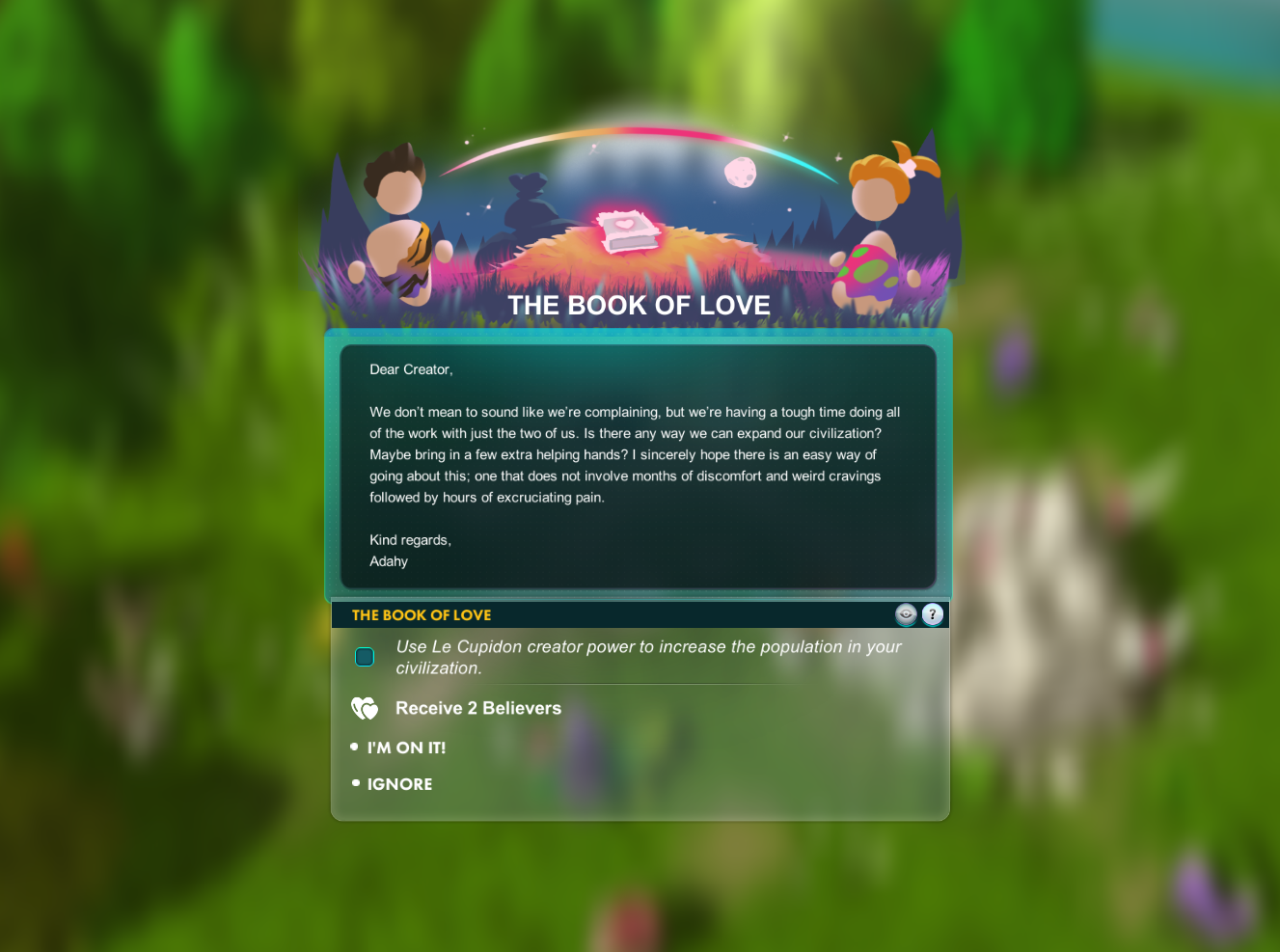 Fire Quest
Now more than ever, firefighters will be doing their best to explain proper safety guidelines to the rest of the Nuggets. Despite their efforts, there's still going to be a lot of work for you to do. In extreme situations, like the imminent destruction of your city, it may be a good time to step in. In order to do so as effectively as possible, you will have to learn the proper approach to dealing with fire. Hopefully you get the instructions in time!
Toxic Lakes Quest
Before you enter space, you will have to learn how to smooth out the rougher features of planets along your journey to conquer the galaxy. As your civilization evolves, it produces more and more waste that pollutes the environment. This affects the overall health of your planet and your oceans. Oceans in return become toxic and make your Nuggets' lives even harder than usual. It is your responsibility to ensure that your civilization stays in top health. In order to achieve that, you might want to learn some additional skills.
New Ocean Shader
The ocean always inspires the imagination and brings joy to the soul… at least the real ones. We changed the look of the planet, vegetation, and animals, but we always kept our oceans the same. As the years went by, our water shader became less appealing and stood out against the higher fidelity assets. We took some time to make it shine. Take a look!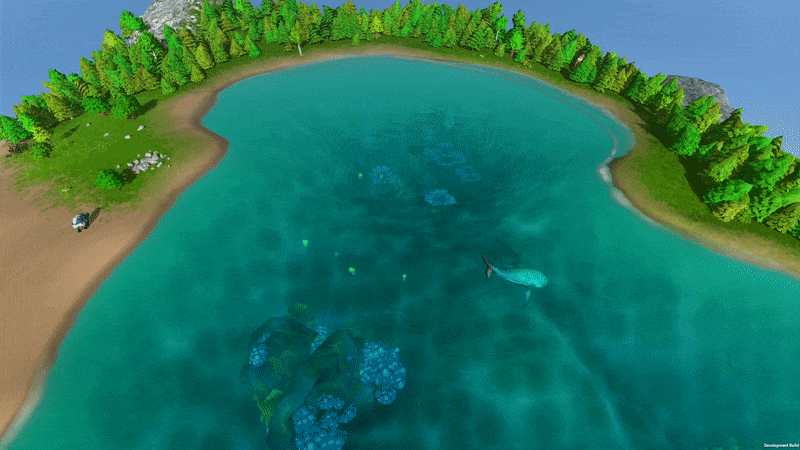 Blizzard & Heatwave
As we worked on all the climate stuff, we had to review our natural disasters. Sandstorms just weren't cutting it anymore, so we had to add in something new. Introducing Blizzards and Heatwaves! These two disasters will replace Sandstorms and occur based on the current season. No more dust! It's way worse now. Better get those Forecast Towers and Bunkers built!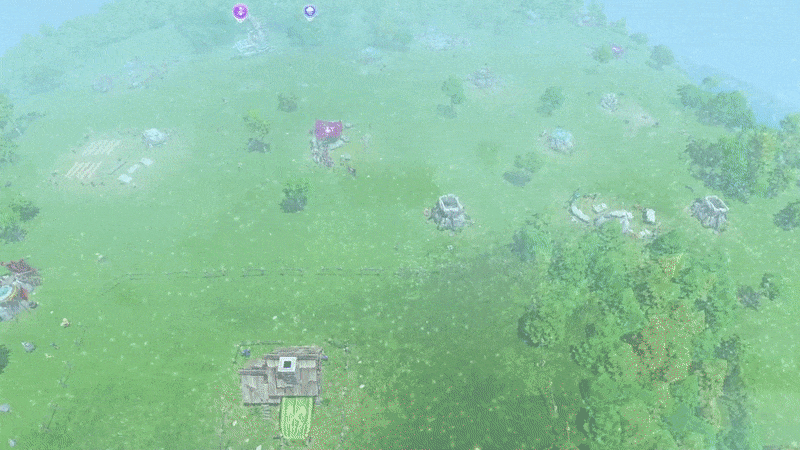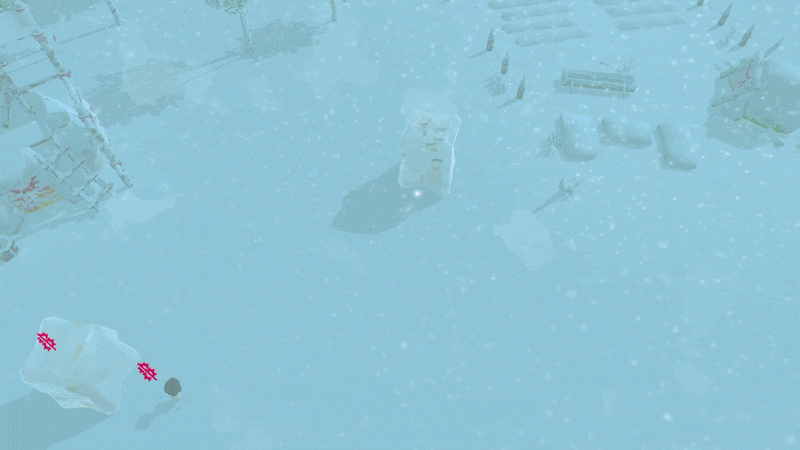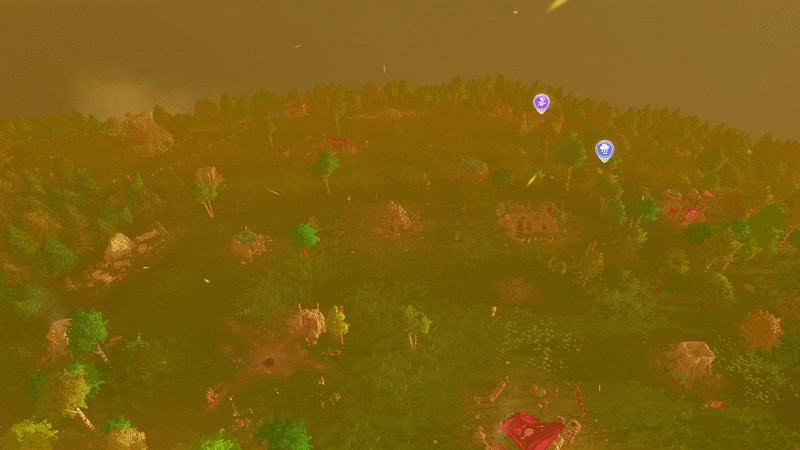 Nuggets Oxygen Suffocation
As we get closer to the Space Age, we are slowly reworking certain Nugget indicators. It's a little difficult for Nuggets to survive without oxygen, so it's probably a good time to improve how those details are displayed. The Nugget Panel now shows the current oxygen level for the selected Nugget and all effects applied to the oxygen level. Just try keep it above 0 and there won't be too much trouble.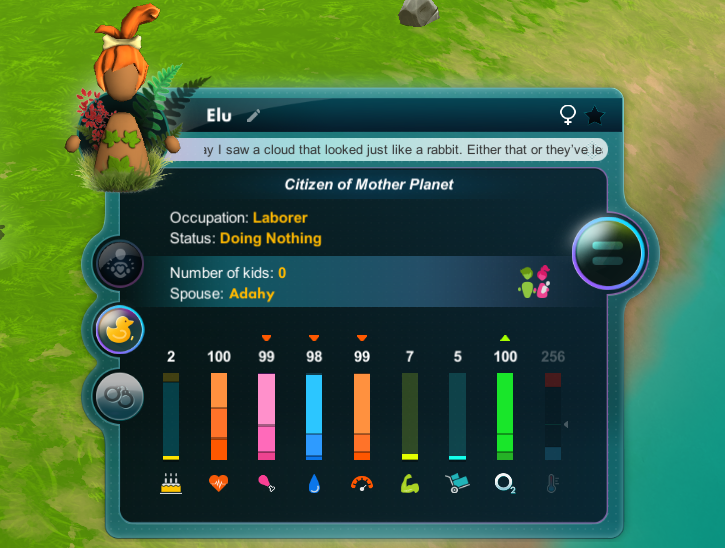 Not in the build but being worked on:
Roads
Organic simulation on planets
Rovers
Rockets
Space Port
Terraforming
Space Trading
Improvements and balance changes
Population
We've been hearing that some folks are having an issue with their population and we want to make sure that it's not a struggle to keep your Nuggets' numbers up outside of disasters or poor environmental conditions. We've made some changes behind the scenes to the population that we hope will be more fun to manage as no one likes to have a sparsely populated ant farm. This will also make disasters a little more forgiving. Please be sure to give us your population feedback in the future so we can always better tune your Nuggets' wiring to make your guardianship of your hapless Nuggets more rewarding.
Rewritten from scratch! This AI was responsible for what Nuggets decided to do (or not do). The rewrite has allowed us to fine-tune their behavior and ensure that they will respond to their needs without hesitation. This isn't like working for a really pushy boss -- Nuggets get to use the bathroom or eat once in a while (and won't get forced to do both at the same time for the sake of efficiency). This also applies to which needs outweigh others, so Nugget won't have any more internal conflict about whether to grab a drink or bite into a burger, based on which action is the wiser choice. Faster need fulfillment achieved!
Nuggets weren't very good fighters in the past. Sometimes, they would charge into battle backwards, or become oddly picky about which opponent to fight and run back and forth weighing their options. While this makes for excellent diversionary tactics, it doesn't work so well if they aren't intended to be a diversion. Next time your Nuggets engage in combat, keep an eye out for their refined aim and precision!
Temperature affects crops and fishing hut
Previously, Farms and Fisheries weren't affected by local temperatures. They were pretty binary, based on the seasons. Now the local placement of these facilities will affect how well they operate during winter and summer. For instance, placing a Fishery near a desert biome will keep them running during winter, while mountainous regions could be a bit colder even during summer.
Planet temperatures rebalanced
In preparation for the colonization of alien planets, we had to revisit our global temperature systems again and calibrate them to more precisely match expected values for each season. Since climates will play such a big role in colonizing planets (and determining their habitability), we needed to ensure it's a well-balanced system. Plus, it helped introduce Blizzards and Heatwaves. You can thank us later.
Lightning Strike Creator Power
We reduced the rate of charging Batteries with the Lightning Strike Creator Power. Previously, using a single bolt of lightning would completely charge Batteries, which made other generation systems pretty much obsolete. While Creator Powers are meant to help your civilization and feel powerful, we didn't want them to make other systems completely redundant. Thus, Lightning Strikes will now only charge Batteries by 25% of their capacity.
We reworked how households operate to make everything way less weird and complicated. The old system saw offspring stay in the same house their entire lives, well after their parents have passed, even if another couple became the new owners. This isn't an American sitcom about that guy who randomly lives in someone else's house and eats all the cereal. The same thing applies to if a Nugget loses their spouse and remarries. They will now move into the same house, as opposed to living in two separate houses. While the old way was probably healthier for their marriage, the new way is more efficient for the real estate market. Plus, all of this residential madness made mating really difficult and buggy. No one wants that.
UFO appearance rate decreased by 15%
If nugget dies inside the building, his body would appear outside the building
Optimized Research Tree performance
Nuggets are able to break out of University and construction AI before completing that AI if needed.
Improved auto building placement
Infected nuggets are not being slowed anymore
Nuggets that have a low stamina level will lose 30% of their speed
Infection zones are not a clickable element in the news messages which upon clicking on them allows you to fly to those locations.
The chance of getting sick from dead bodies was lowered by 50%
Dead bodies take 1.5 times longer to decay
Toxic lakes won't become toxic as fast as they were previously.
Lightning strike could have spawned fire at the start of the game where player was not able to fight with it
UI and Art:
Stone age firefighter hut
Stone age firefighters outfit
Stone age firefighters new animations
New Quest UI Panel
Reworked Quest UI
Ocean Shader
Blizzard Shader
Heatwave Shader
Bug Fixes:
Fixed: Incorrect logical in resource graph allowed to skip perks if perks were selected in specific order
Fixed: Water / Fog effects were incorrectly working with OpenGL technology
Fixed: Fog effect would not show up in the game.
Fixed: Reservoirs would freeze during mild temperatures
Fixed: Nuggola Tesla quest parts would disappear if you save / load the game
Fixed: Oxygen tooltip would not show up when you select a building that affects the oxygen.
Fixed: Trees were not affected by wind and therefore they would not sway.
Fixed: Same nuggets could have been born multiple times (Nuggets with the same names)
Fixed: An error that was crashing the game in some situations when rain was over the fire particles
Fixed: Nuggets status deremoveion was not always displaying the correct information
Fixed: Nuggets who lose their partners would still have a status of having a partner and therefore Le Cupidon creator power would not display the lights beams correctly, since they were not applied to those nuggets
Fixed: Kickstarter creator power did not apply boost to the nuggets stats
Fixed: Bridges were not destrr Sale on Crytivo Website.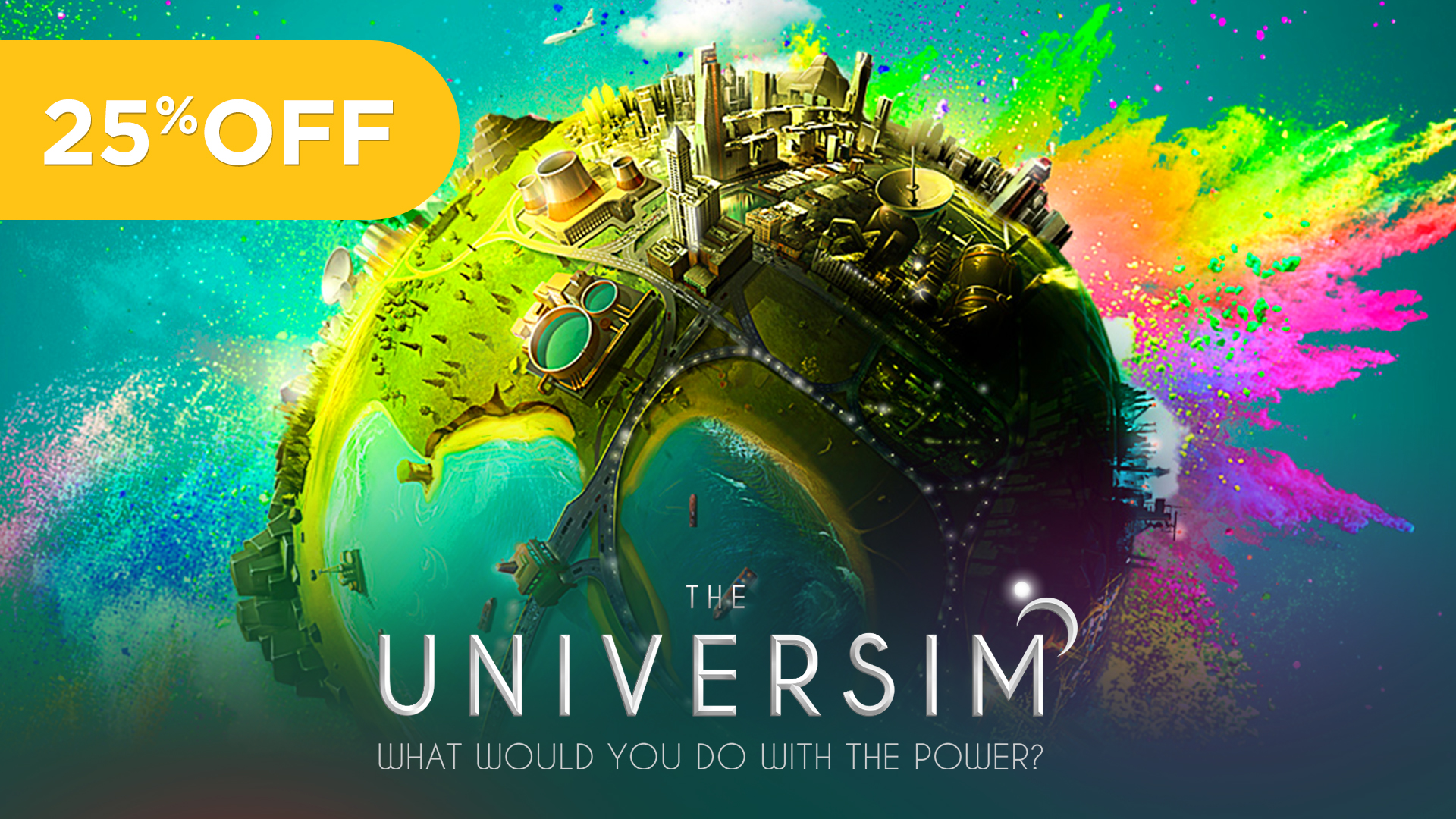 All the best,
The Crytivo Crew