On Friday 12th April, I will be stepping out of my secret laboratory to talk a little bit more about what's been happening in the development of sporting role play.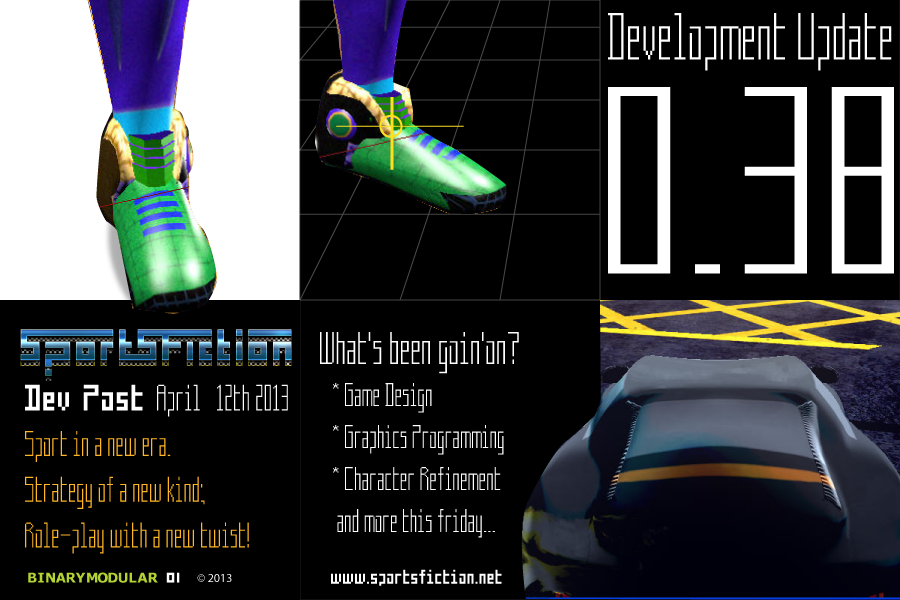 Design of the entertainment.
Designed to deliver new age sports, strategy with new layers and role-play with a new twist; look forward to your future alternative lifestyle as a sports hero in a new era!
The latest development progress marks the moment were it is full steam ahead for graphics programming. The game will be great to play, but it will also need to please the eye. Enjoy the latest screenshots and short videos and feel free to post your valuable questions this weekend.