Hi guys,
Skullstone's getting better and better. We've completed quite a lot of new things lately. For example, last week we've added these new decorative barrels.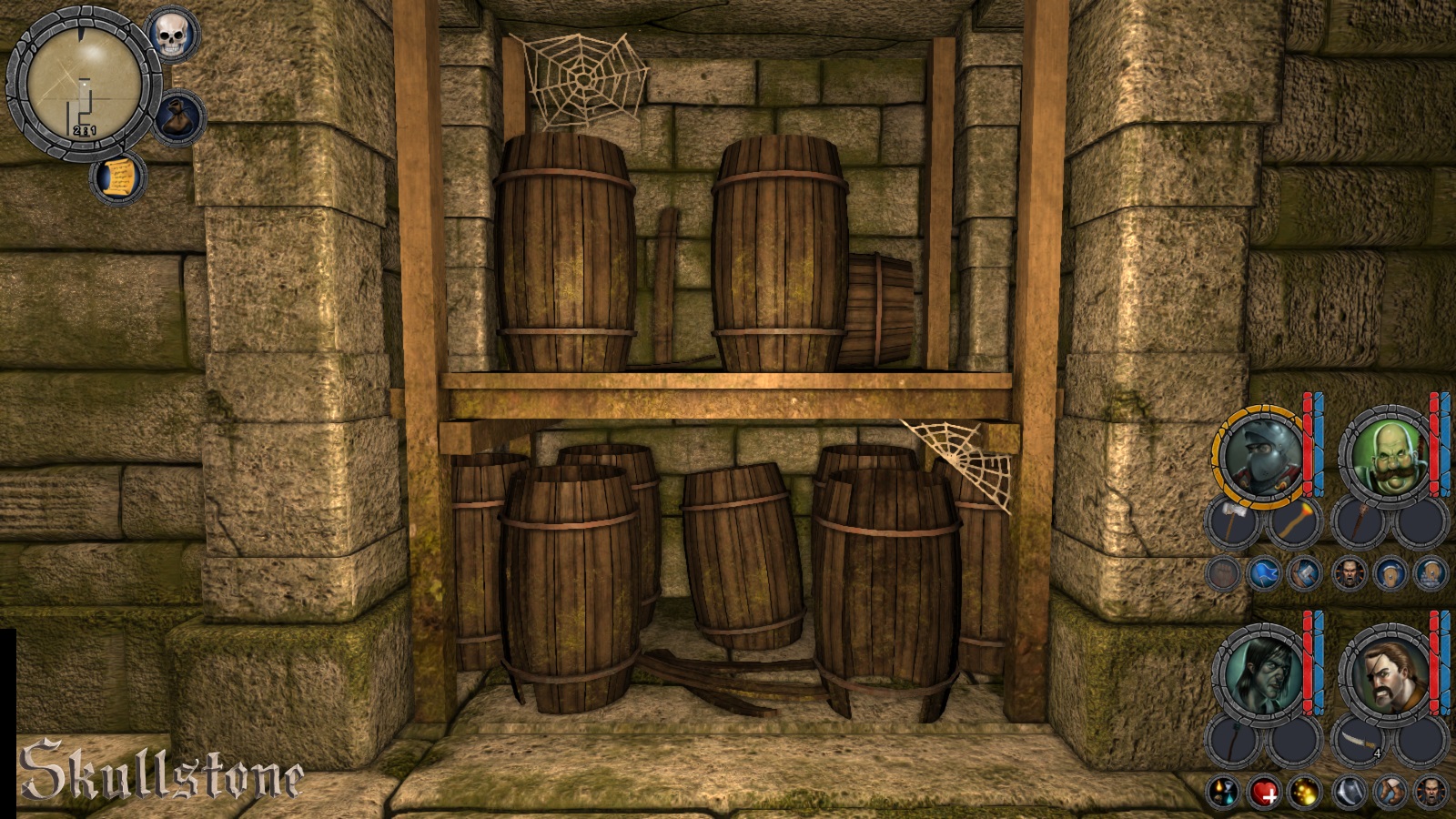 Here's a little gif for you: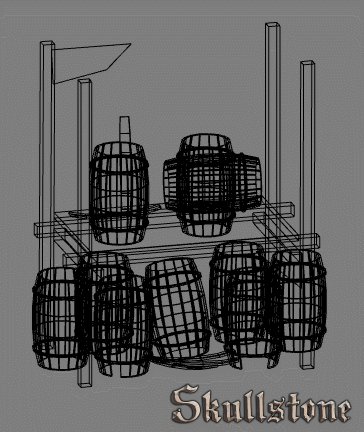 Another last week's addition are objects, both decorative and interactive, located on walls while having no fixed arrangement. Are you tired of seeing the same objects in the same arrangement over and over again? Well, these mushrooms are the remedy. :)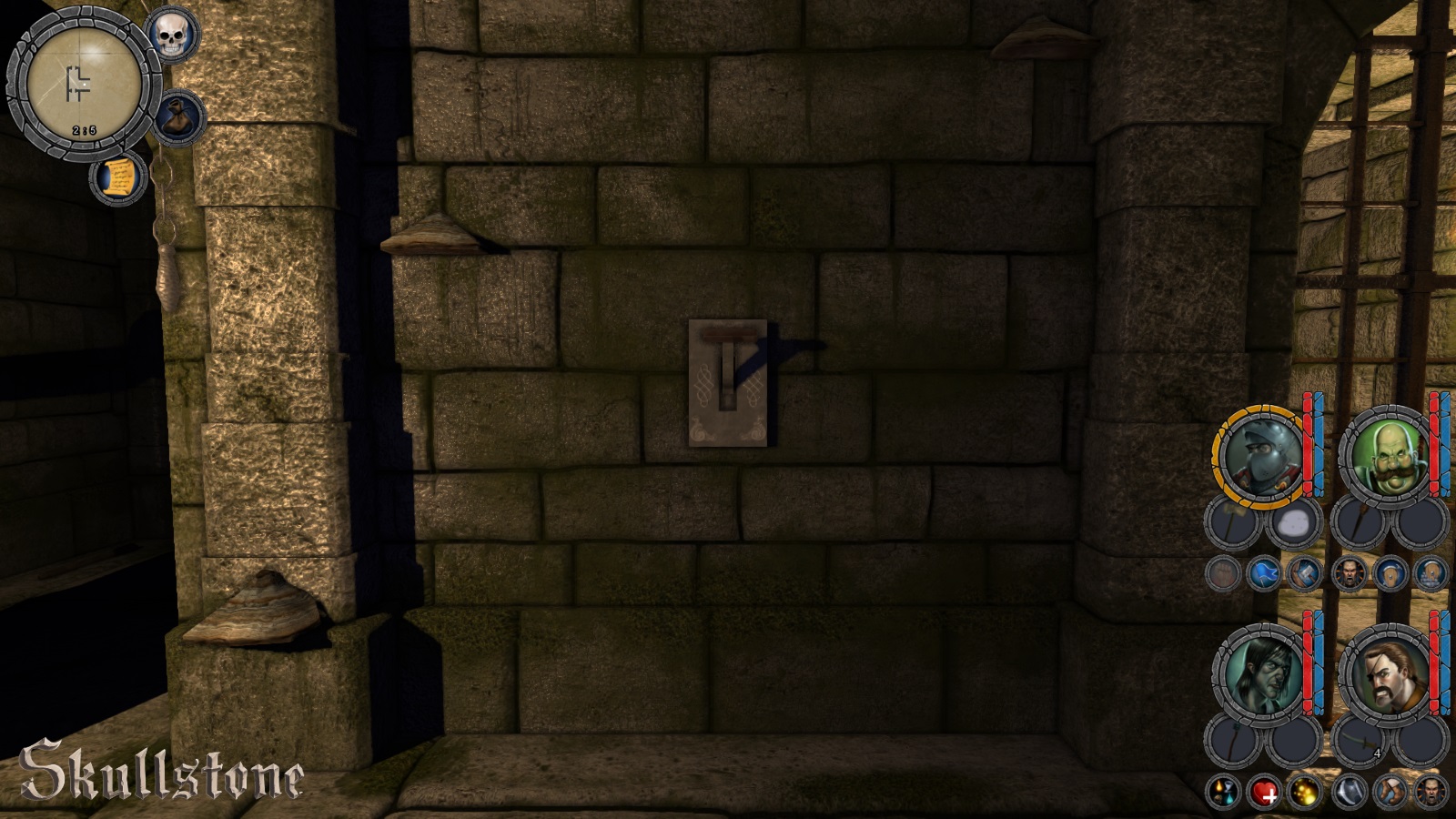 Yep, these mushrooms can be eaten (but it doesn't mean they are edible, keep that in mind before taking a bite :D ), this brings us to the next large addition - food.
Characters need to eat - this was planned since when we decided to create Skullstone in the first place. We wanted to base our food system on the system used in Dungeon Master but, at the same time, we wanted to differentiate our project from other crawlers currently in production and from those already made in the recent years. We discussed the matter and agreed we should do something different to give our game a fresh taste. We talked a bit, asked around... the following was decided:
HP and MP regeneration is really slow;
food accelerates HP and MP regeneration until a certain value is reached
food can only be eaten outside of battle, player moves slower and cannot attack while eating
Based on these assumptions, we agreed there needs to be plenty of food. And at least a few different kinds of it. Each one improving regeneration by different values. Badly wounded warrior, fighting in the first row, needs over 80% of both his HP and MP healed. A nice steak should do the trick. At the same time a magician who simply throws lighting bolts from the back row has his HP nearly full and his MP at around 60%, To regenerate that he doesn't need the highest quality food, a simple potato will do. :)
Three basic types of food will be available:
top quality - received as a quest reward
medium quality - dropping from the killed monsters
low quality - found around the dungeon (ie. those mushrooms)
No fresh apples can be found inside an ancient dungeon ;). Pick some nasty mushrooms or starve to death ;P.
And this is where those non-fixed arrangements come to use. We can override values tuning them to our liking, placing items on the walls. This possibility will find a lot of use.
Aaaand additionaly items can be easily hidden among decorative objects. Open your eyes when walking through the dark corridors of Skullstone, treasures can be found anywhere! Can you find the hammer on the photo below? ;>.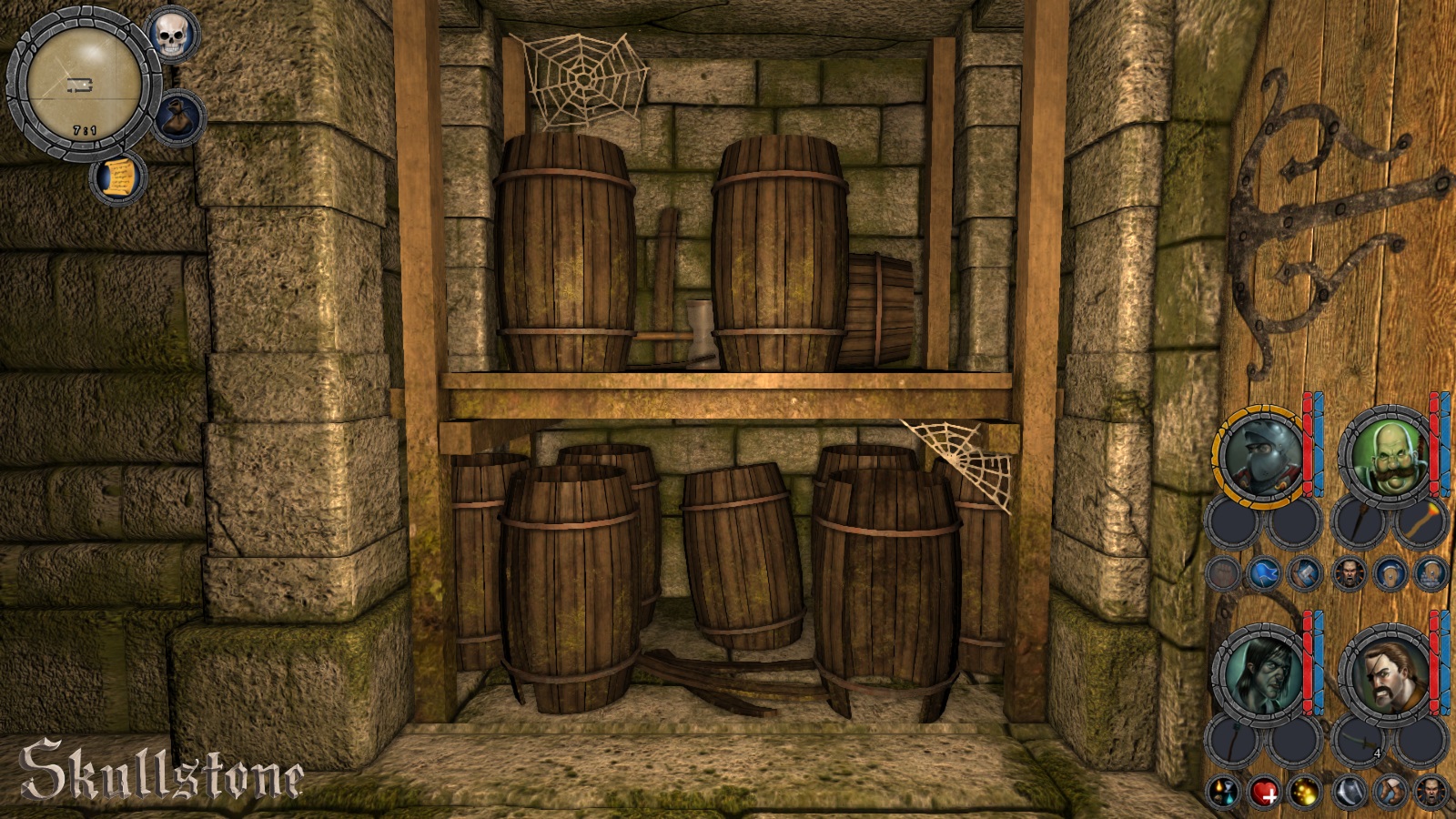 Another new thing added last week are the new gui sounds. That's yet another little step bringing us closer to completing the game. You will be able to hear those new sounds on the next gameplay video. :) While waiting for it, please take a look at Erlina's stats. She's gonna be useful as a back row character.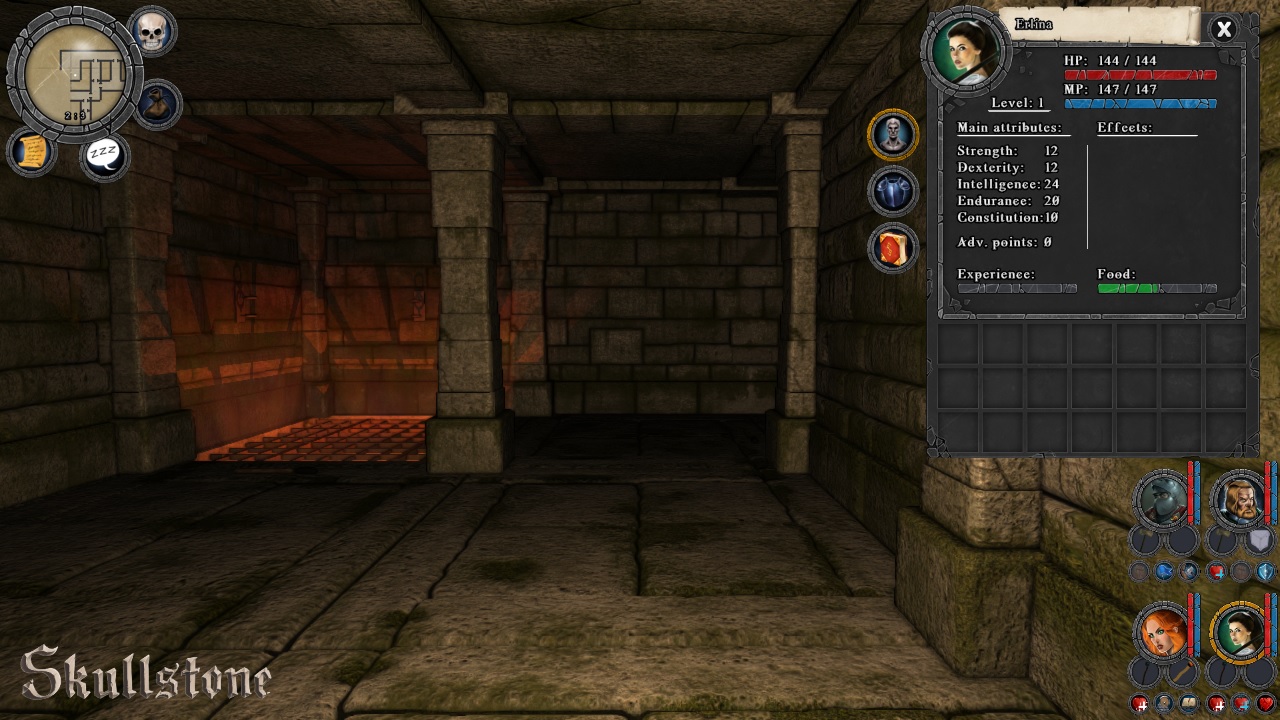 And never forget to carry a torch. Or a few. The two screenshots below show what difference the torch makes by simply putting it one character's hands.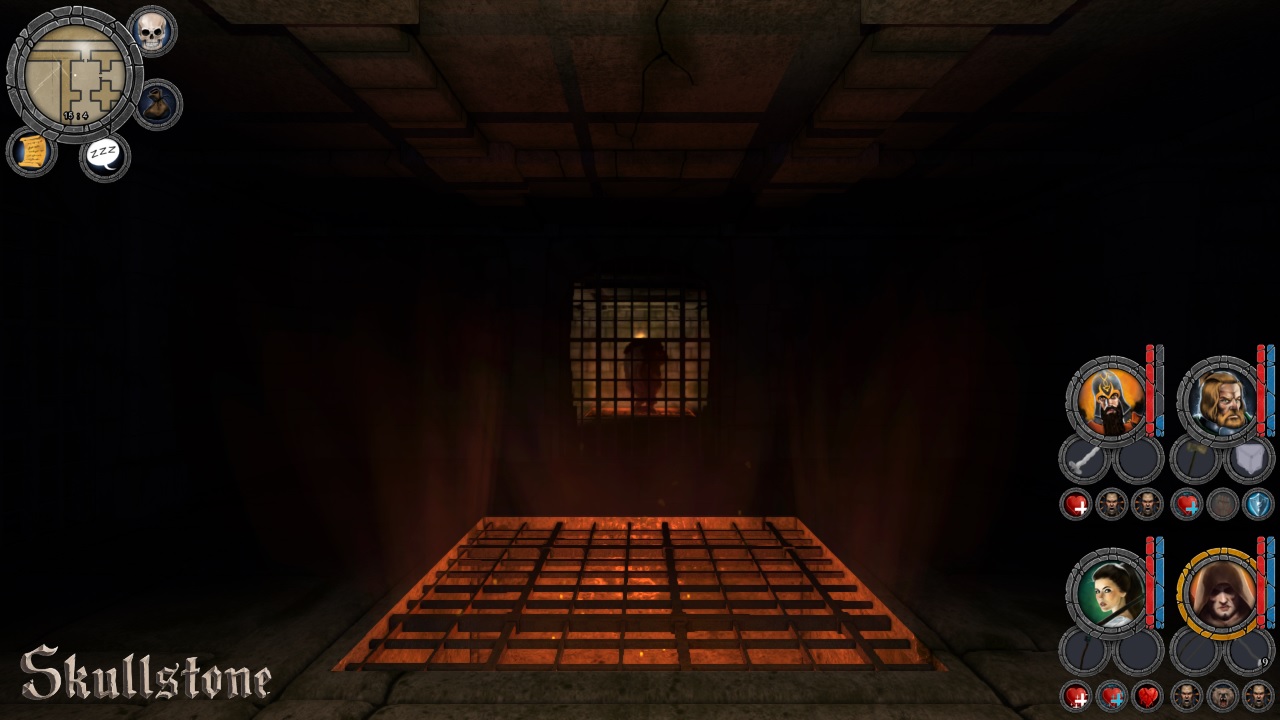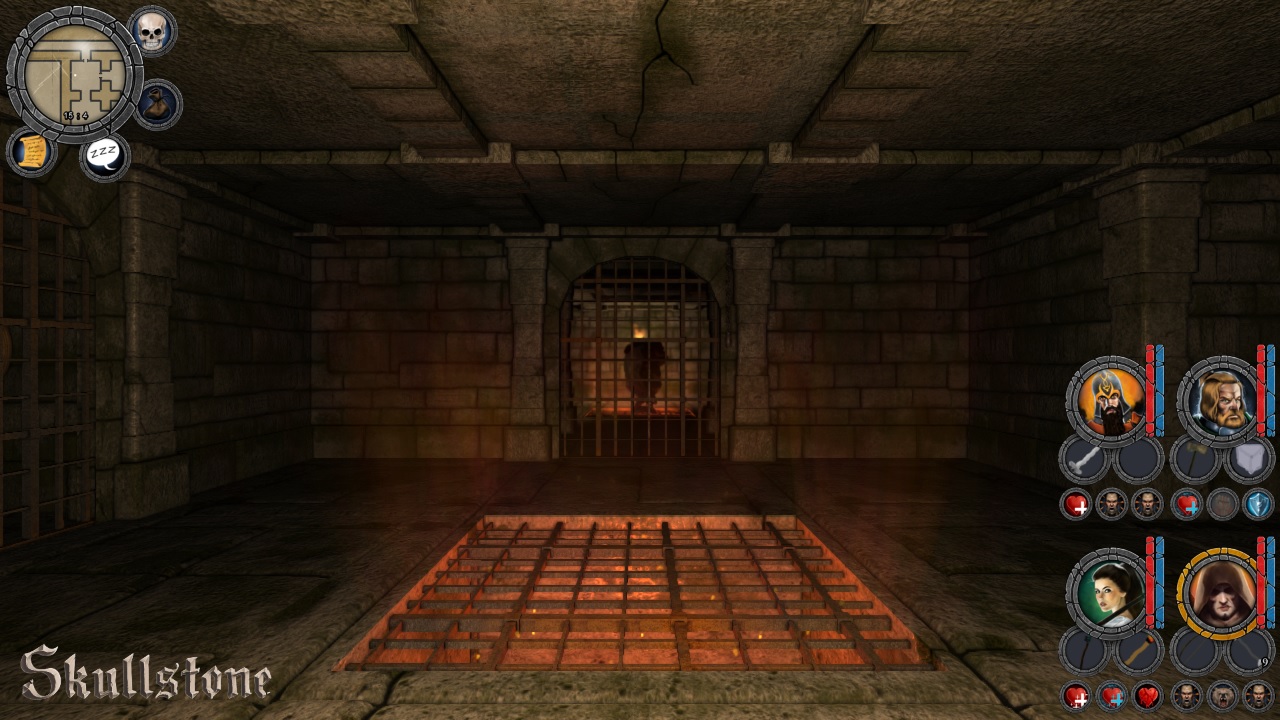 That's it for tonight. Skullstone will be released next year. What do you think of the project and its development? Please, share your opinion with us! :) And visit our facebook page as well! ;)