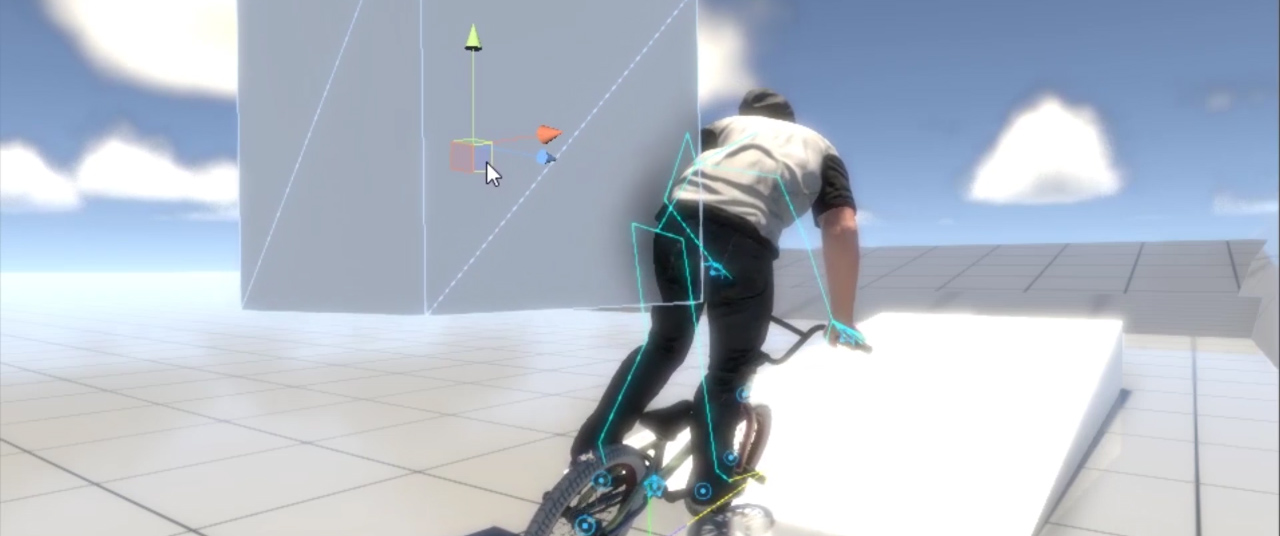 Impact absorption and more:
As many of you have seen this week, we have published a gif on our social networks to show how the impact absorption is improving. Remember that everything we show is work in progress (and, as many of you noticed, we are aware that pedaling is not polished yet). Following that, let us show you another video related to the previous gif where you can appreciate how the character skeleton reacts to the physics. As you can see on the gif and on the new video down below, the body is no longer rigid while following an animation: every muscle has its strength and endurance.
Remember last (and in response to your comments on the forum) that Unity 5 has forced us to redo almost everything. Due to the new physical engine of Unity 5 (which improves physics) we are remaking the entire game, and this is the main reason why development is taking us longer. At first it was very frustrating for us, but, as we have said before, we took it as an opportunity to make the game better.
Racing Mode:
While last week we spoke about Obstacle Course, today we're going to talk about Racing Mode, a new multiplayer/single game mode.
Racing Mode consists of creating closed circuits or delimited routes anywhere on the map. To build and define the areas of competition we'll use specific props of the game mode as well as props from the park editor. Closed circuits will be able to be shared with the community to be played online. For this mode and other creation modes, we are designing an online rating system which encourages continuous improvement of designs and creations.